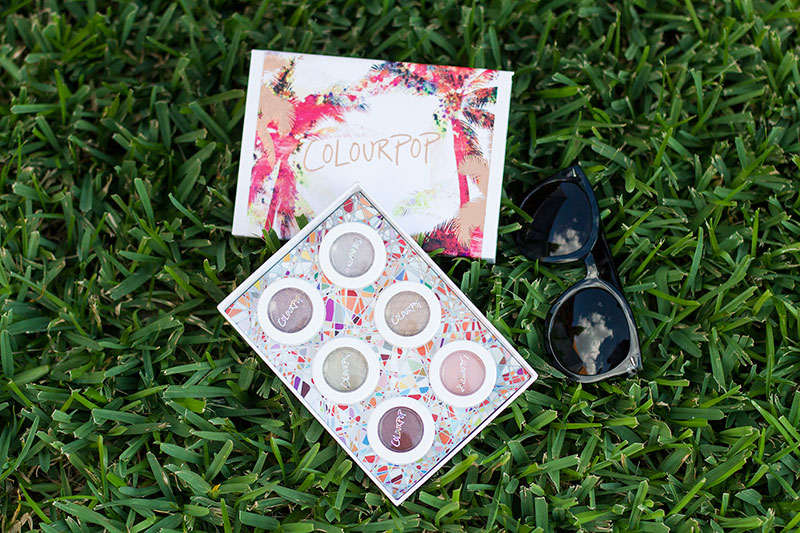 After trying out some matte shadows from ColourPop, I just had to try out their other finishes! I ordered the 'Mondays in Malibu' collection because not only did the colors look pretty, but it also came with one of each of their finishes… like pearlized, metallic, ultra metallic, and satin luxe finish.
-The shadows have the same spongy consistency of the matte ones I tried, but I did notice that these were all incredibly smooth and buttery, especially the metallic, satin, and pearlized finishes.
-The pigmentation was really nice, but the colors Snake Bite, and Hot Tamale, seemed especially pigmented! Gecko is an opalized shade that changed from silver, to pink, to even green at times. While Sand Swoon reminded me of the matte finishes but with specks of glitter.
Here are the swatches from the ColourPop Mondays in Malibu collection: