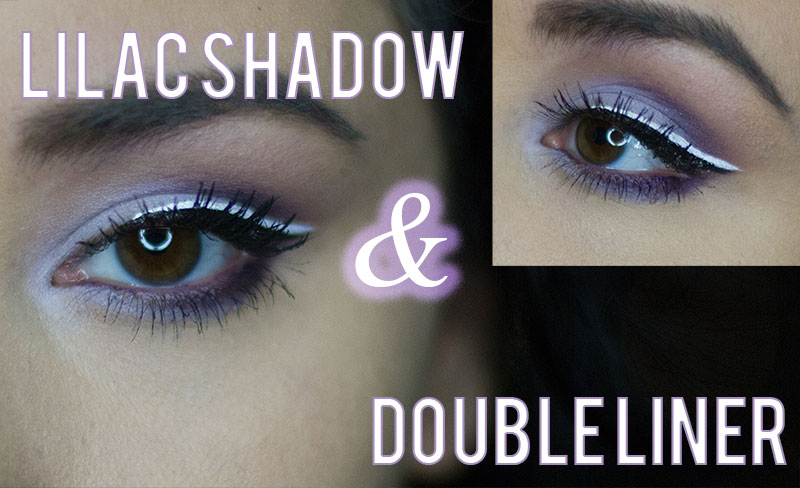 I love a purple eyeshadow! However, I usually stick to darker purple shadows for different take on a smokey eye. This time I thought I would switch it up by not only using this pretty lilac shadow, but by also adding a double wing by using both black and white liquid liner.
To create this look:
I first primed my lid.
I then applied a dark purple shadow by NYX Cosmetics on the outer corner of my crease.
Then, using my finger, I applied a pastel purple (Colourpop shadow in Cowboy) to my lid. I then went back in with the dark purple to blend them evenly together.
Next I applied a thick white line using a white liquid liner by NYX and winging it out at the end. On the lower half of the white line, I went in with the black liquid liner copying the same shape.
For the lower lash line, I applied the dark shadow on the outer half and the lighter color on the inner half, blending them together at the middle.
Here is a step by step video on how to get this look.