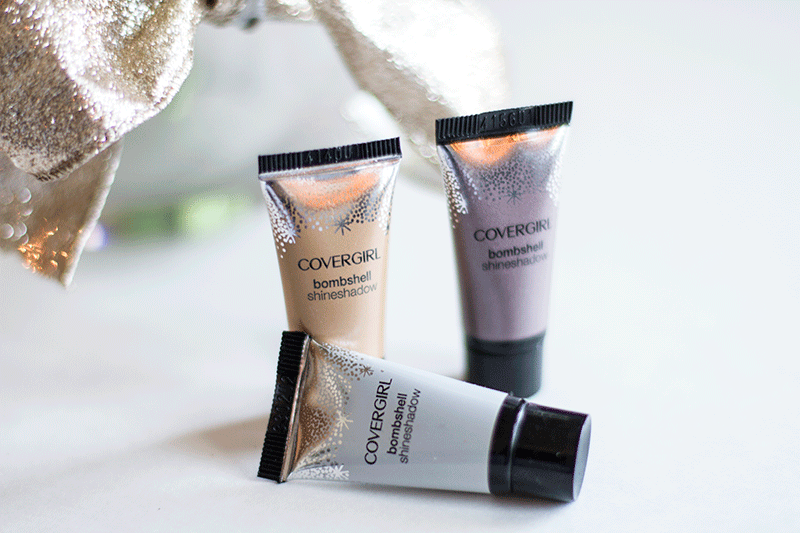 Since we are in the season of sparkly and shimmering makeup, I thought I would share with you these shimmer eye shadows by Covergirl. These Covergirl Bombshell Shine Shadow's come in 6 colors. I have three of them in the colors, Ice Queen, Gold Goddess, and Ooh La Lilac. They come in a tube form and can be applied either with your finger, or with a brush if you prefer. The shadows are creamy making it easy to blend, especially with your finger. All you have to do is pat the shadow on, and blend upwards.
If you are looking for a shimmery shadow for the holidays, these are good pick. At just $7.99, they are easy to use whether you are a novice, or more experienced with eye makeup. The tube comes in handy for those of you traveling for the holidays since you don't have to worry about having any of the shadows breaking inside your bag.
As you can see from the pictures below, the consistency of the shadow is pretty thick, so you really just need a little bit. They are also easily blend-able, so make sure to start off with just a little dab on your finger and then work your way up if you feel you need more color. That way you don't end up with too much shadow on your lid!


For this look I used:
Bombshell Shine Shadow in Ooh La Lilac
Bombshell Shine Shadow in Ice Queen
It Cosmetics Mascara
Benefit They're Real Push Up Liner