It's been over a year since I shared my current skin care products so I thought It was about time to share what I've been using lately.
Let me start with my nightly moisturizer since that has changed since my last update.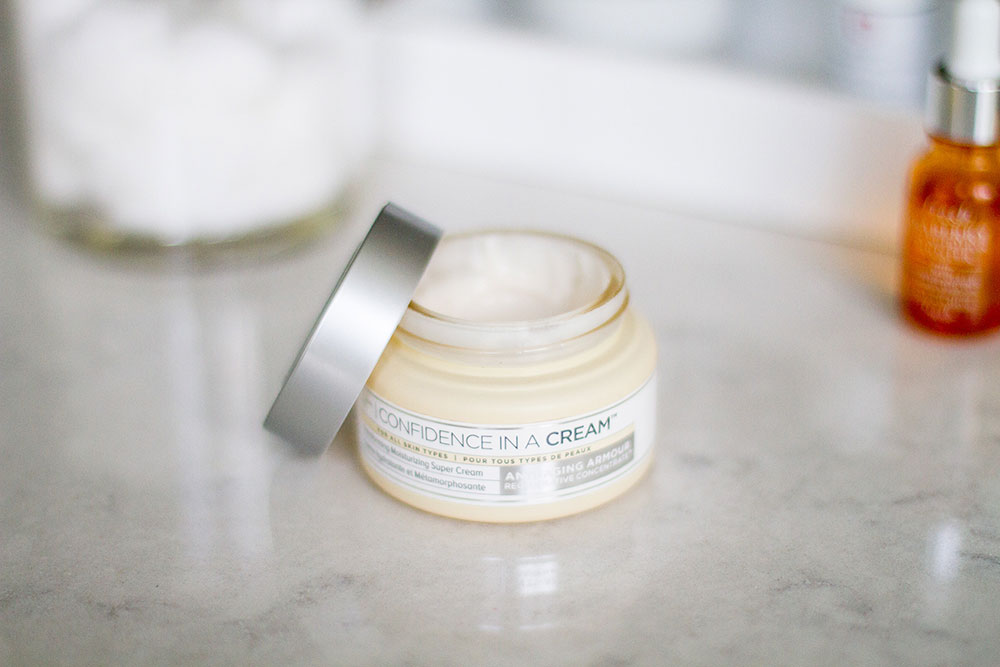 You may remember me talking about the It Cosmetics Confidence in a Cream a little under 2 months ago. I have been using this daily since purchasing it and will definitely continue using it. I use it both morning and night since I have dry skin. Like I mentioned last time, if you don't have very dry skin then I recommend using it only at night.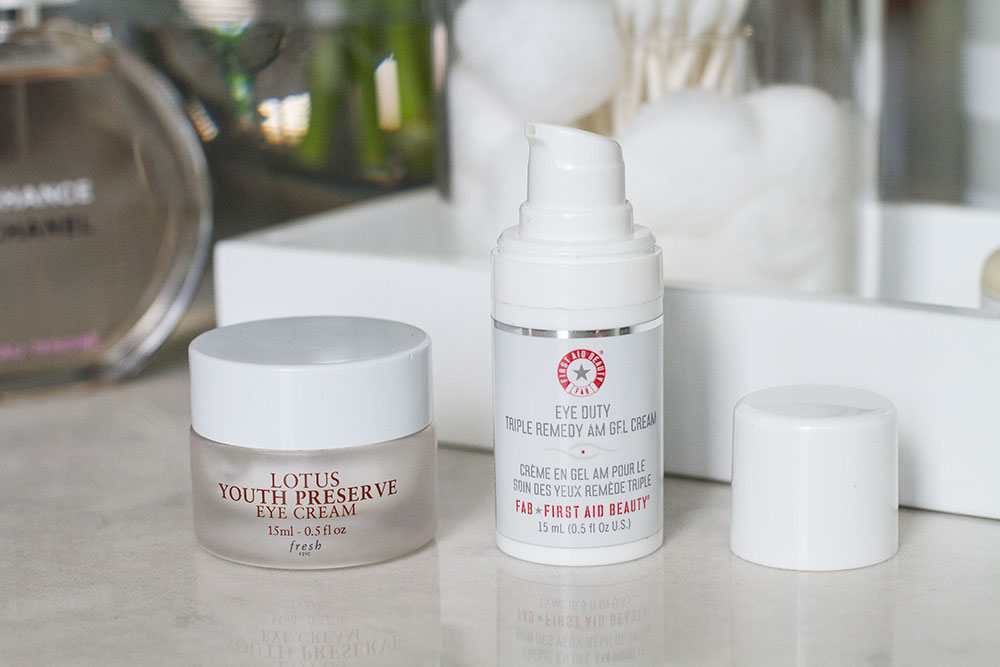 For my under eye area, I have been using these two products. Fresh Beauty Lotus Youth Preserve eye cream at night, and First Aid Beauty Eye Duty in the morning. I'll be honest, I wasn't loving the Lotus eye cream when I was using it on its own. I actually started looking for a new under eye moisturizer to use but I figured I would wait 'til I finished this one. While searching for a new cream, I came across the First Aid Beauty Eye Duty gel cream. Once I started using this product I felt like my under eye area was finally getting the moisture it needed. If you have any suggestions for under eye creams let me know!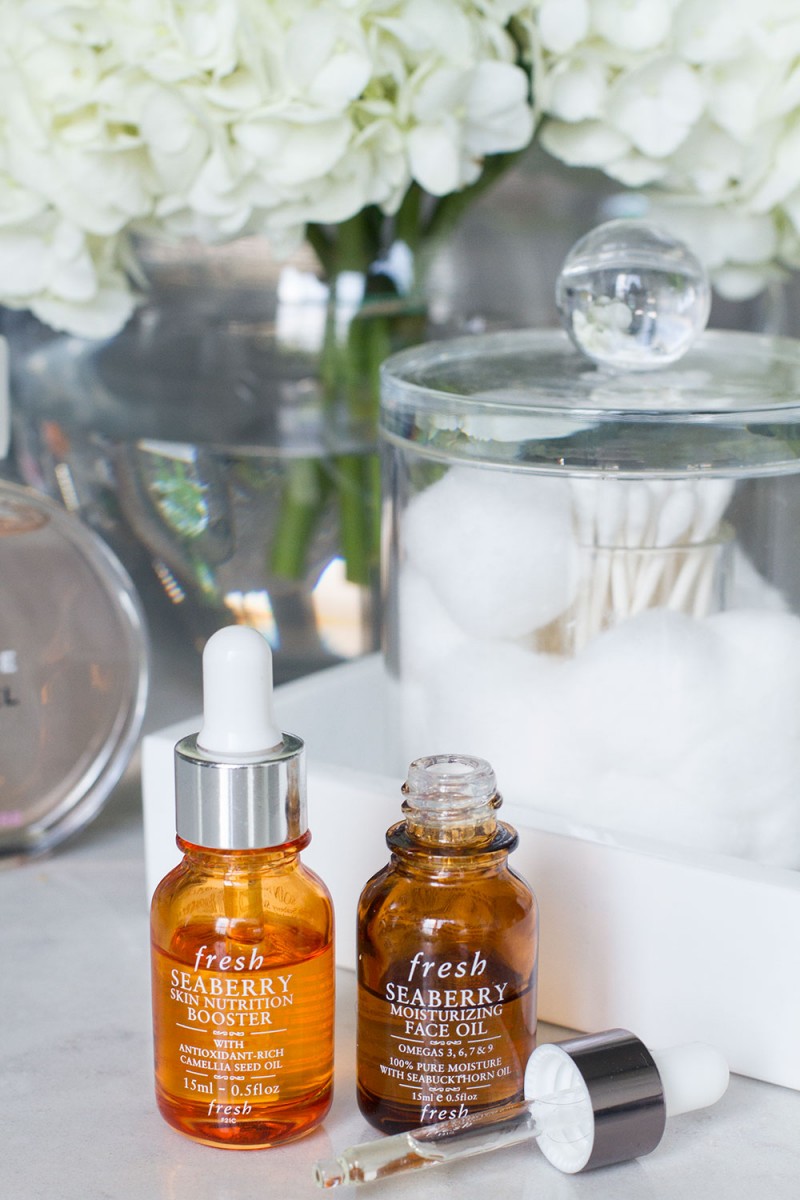 As far as face oils go, I am still using my Fresh Seaberry Moisturizing Face Oil around 4-5 times a week. I love this stuff! I always buy the .5oz bottle because not only does it not take up too much space in my travel bag, but it also last a long time. I bought this bottle back in December and as you can see I still have half the bottle left. As for the Skin Nutrition Booster, I hadn't been using it as often. I started using it about 2-3 times a week within the past two month and I think it's a nice compliment to the face oil. I apply it directly to my skin instead of mixing it with my moisturizer.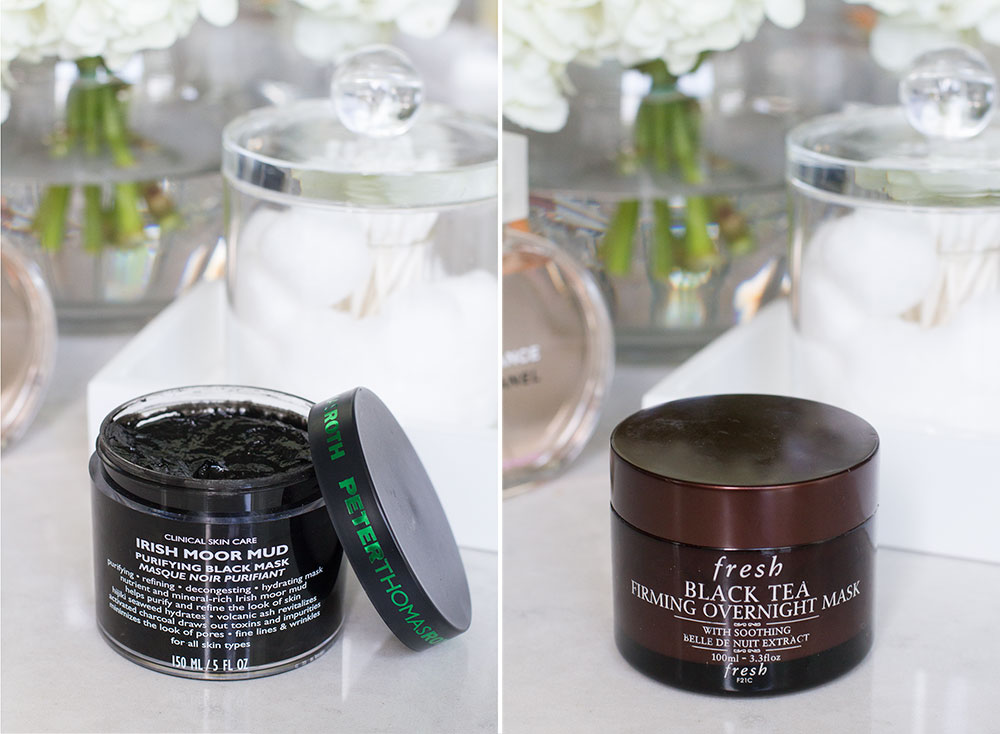 I'm currently using only these two masks. I haven't been using the Glamglow Clearing Mud treatment because I started using the Peter Thomas Roth Moor Mud Mask. I've been liking this mask, it leaves my skin super soft and feeling really clean and refreshed. I will however be purchasing the Glamglow mask again. I think it's great to use as a spot treatment or on areas that need a little more clearing up.
I haven't been using the Black Tea Firming Mask as often as I used to. I still like it as much as before. I am pretty much all out of it and am trying to decide if I should try a new firming mask or repurchase this one.

Current Skin Care