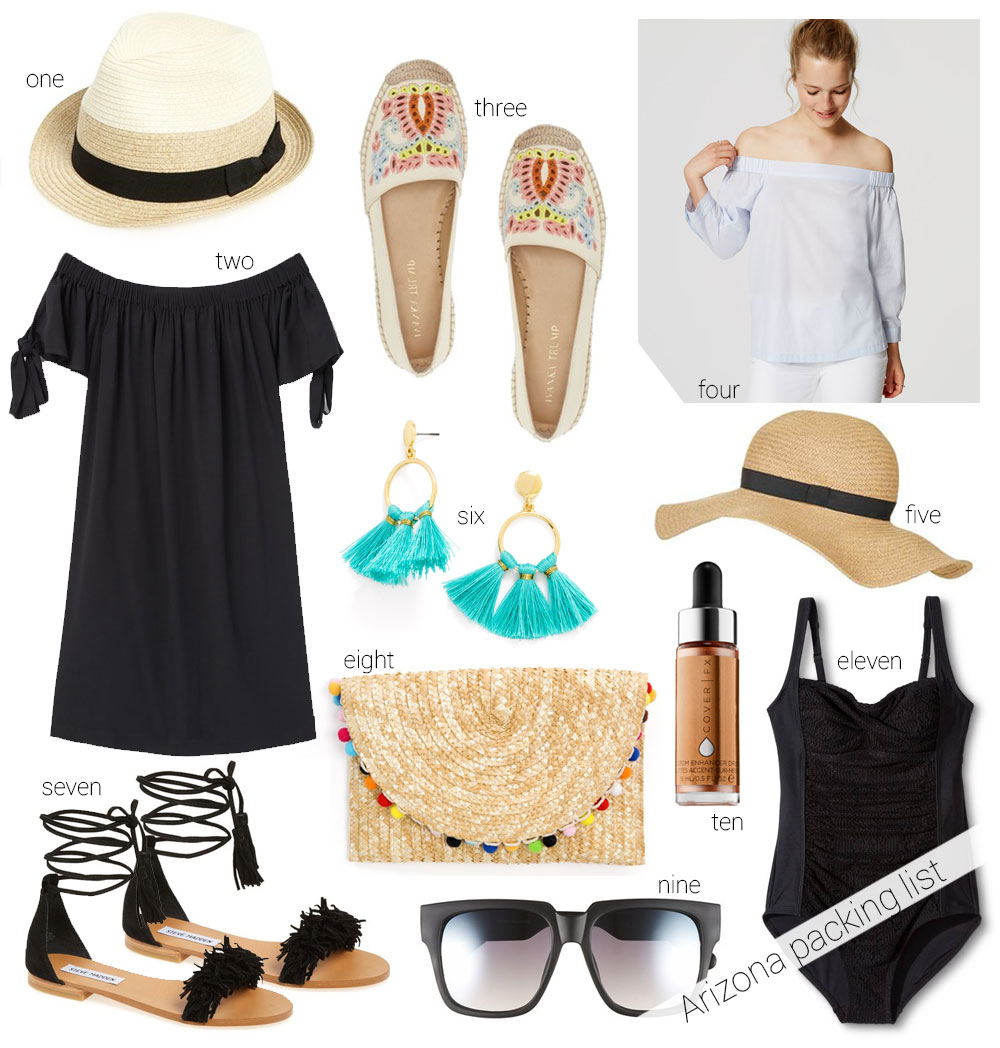 one | two | three | four | five | six | seven | eight | nine | ten | eleven
Tomorrow, I'm heading of to Arizona for a little summer getaway. Needless to say… the temperature is pretty hot over there so you know i'll be spending plenty of time in the pool. When not in a swimsuit, you'll find me wearing a breezy dress or off the shoulder top to stay cool.
I purchased up a few thing yesterday for my trip including a new swimsuit. I don't like spending too much on swimsuits so I stopped by target and picked out a suit similar to this one. The one I picked up is strapless so that I don't get any thick tan lines. I also picked up a pair of hats. A floppy one to shield my face from the sun at the pool, and a fedora for other occasions.
A couple other things on my Arizona packing list, is workout clothes. I'm packing a couple of these Under Armour cropped leggings that help keep you cool. I plan on getting some work outs in as well as spending some time out by the mountain so these will will be perfect for that.
As far as beauty products go, I'll be packing the usual favorites… like my It Cosmetics CC primer. A new product i'm taking is the Cover Fx custom enhancer drops. I recently purchased it in the color Sunlight and I am obsessed! That product along with my Too Faced sweethearts bronzer have been giving me a beautiful sun kissed look… I can only imagine what it will look like with a natural tan!
If you want to follow along on my trip then feel free to add me on snapchat (username lynnyhq). And as always I will be posting pictures on Instagram.