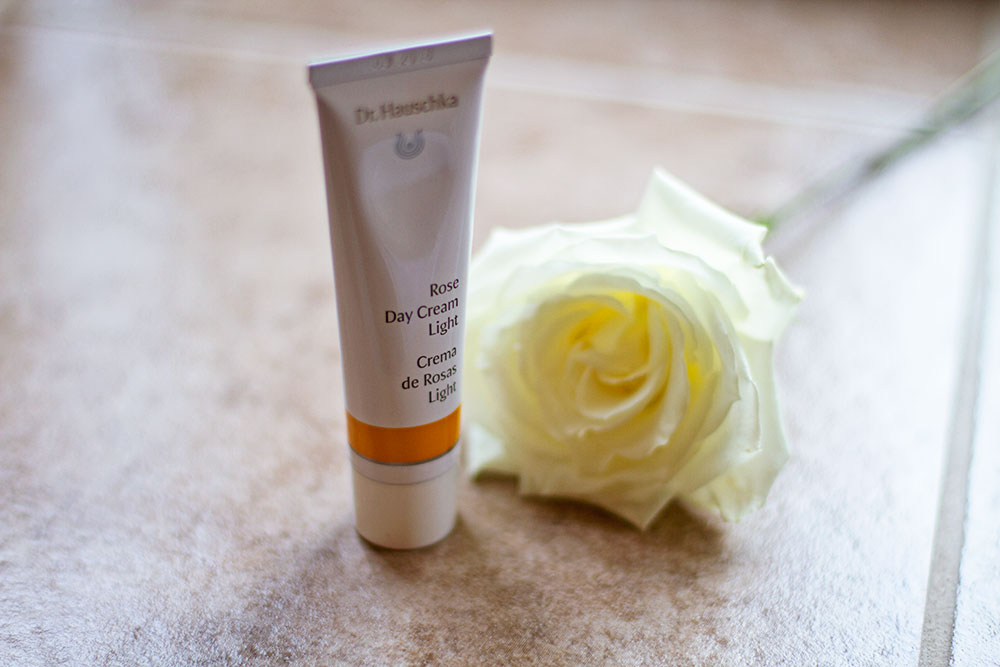 Late last year I tried out Dr. Hauschka's Rose Day Cream. I had first heard about it about two years ago through Kandee Johnson, who uses it, and then I heard about it again on Watch What Happens Live when Andy Cohen had Jennifer Lopez as a guest, and she revealed that this is the face moisturizer she has been using for years. Since I think they both have great skin, and the lotion had pretty good reviews all around, I made my way to Whole Foods to get my hands on this little miracle moisturizer.
The Rose Day Cream comes in both a light cream, and a regular cream, so for my first tube I went for the light. It still wasn't incredible cold so I didn't want the regular thicker cream to be too much on my face. Then once the colder temperatures rolled around I went for the regular to add a little more moisture.
My thoughts- I really felt like it didn't do a very good job at keeping my skin moisturized. Like I said, I started off with the light cream and knew that wouldn't be enough for me during the winter. The regular Rose Day Cream is very thick cream that I thought would have completely moisturize your skin… but my skin just wasn't having it. I tried rubbing it in, patting it on, using a little, and using a little more, but at the end of the day my skin still felt dry. My makeup even looked dry on my nose and cheek around towards the end of the day.
Unfortunately for me, even though people seem to have good results with this, I didn't get the results I was hoping for with this $42 moisturizer. I just finished up my second tube, and won't be repurchasing.
Have you guys ever tried this cream? Let me know what you think about it if you have!