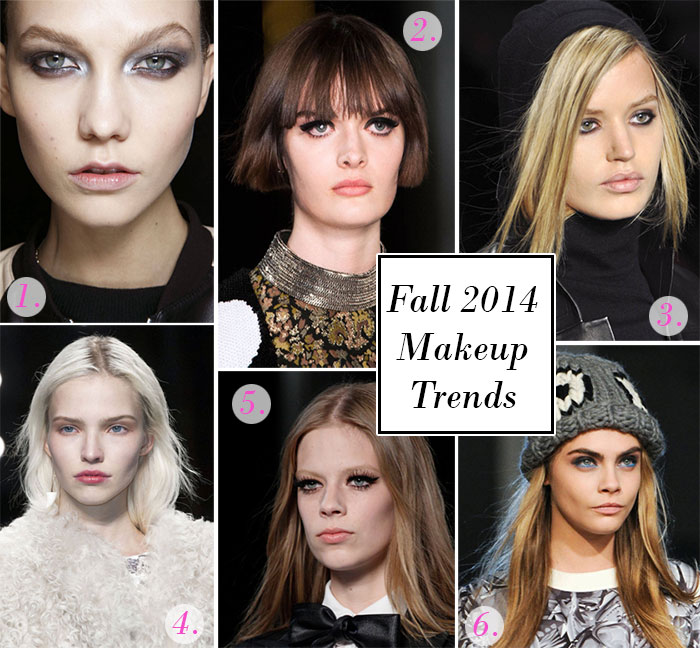 Even though we are still over a little a month away from fall, it's the perfect time to get a peak into what some of the makeup trends for fall 2014 are.
1. Metallic Shadow: You can go all out with a smokey metallic eye (one of my favorites), or you can add just a touch with a metallic liner, or by brushing a little bit of metallic eye shadow under your bottom lashes.
2. 60's Inspired: Fashion wasn't the only thing that took inspiration from the 60's era; makeup was also just as inspired. Think thick black cat eye and long lashes.
3. All around lined eyes: Every season we there is some sort of variation on eyeliner, but this fall, it's not just about lining your top lip. Line both the top and bottom with the liner of your choice.
4. Natural: As much fun as we have fun with liners, and shadows, sometimes it's good to just keep things natural. Keep your eye simple with just a touch of mascara and get a natural glow with a little highlighter or light bronzer.
5. Lashes: Long, thick lashes are all the rage. If you aren't up to wearing false lashes though, just grab your favorite black mascara and layer it on for maximum thickness.
6. Color: It's definitely all about the eye for fall! Instead or reaching for your regular black or brown liner, try using a colored liner. I love using colors like blue, purple, or green, either alone or layered over my black liner.
What makeup trends are you excited for this fall season?