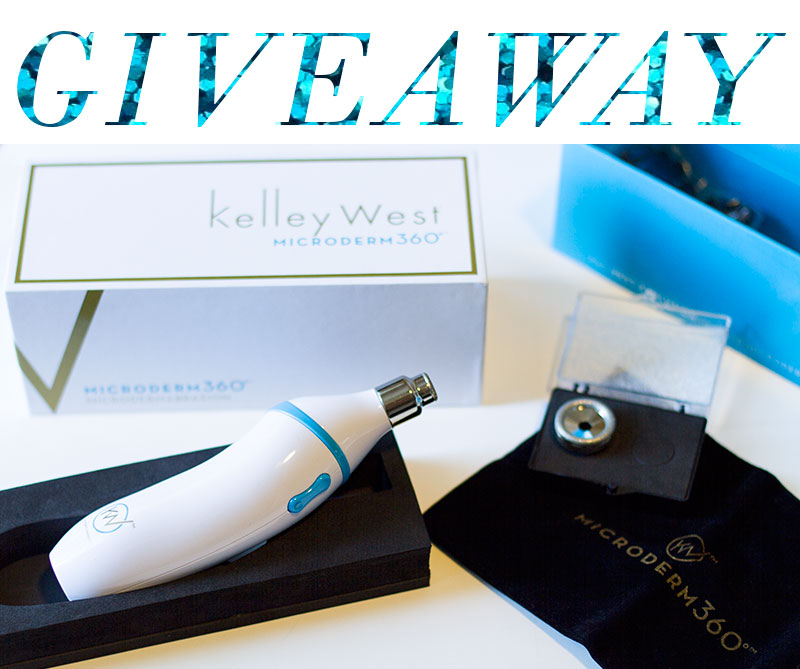 It's time to give out more goodies! This weeks giveaway is for a Kelley West Microderm 360 kit.
If you have never done microdermabrasion before, "it is a non-surgical, non-invasive, skin resurfacing through mechanical exfoliation with vacuum suction. The Diamond Tip gently abrades the skin while the powerful vacuum suctions up the dirt and bacteria from the deepest part of the pore." So your pores are left extremely clean, and your skin soft and plump. You can learn more about how it works here.
The Kelley West Microderm 360 kit retails for $249 and comes with 2 stainless steel diamond tips (coarse, and fine). "The Microderm 360 is equipped with a revolutionary new patent-pending 180 degrees swivel neck that allows the Diamond Tip to access hard-to-reach parts of the body at a precise angle, making it the only product with this feature. You can treat your face, hands, neck, elbows, feet and more, all in the comfort of your own home!"
So, you want to get your hands on one of these just in time for the holidays? Here is how you can enter to win.
– All you have to do is leave me a comment on this post letting me know you want to enter to win, and let me know if you have ever had a microdermabrasion experience.
– For extra entry: Head to my facebook page and share the Giveaway image!
Good luck! This giveaway will end December 15th, and is open to anyone worldwide.