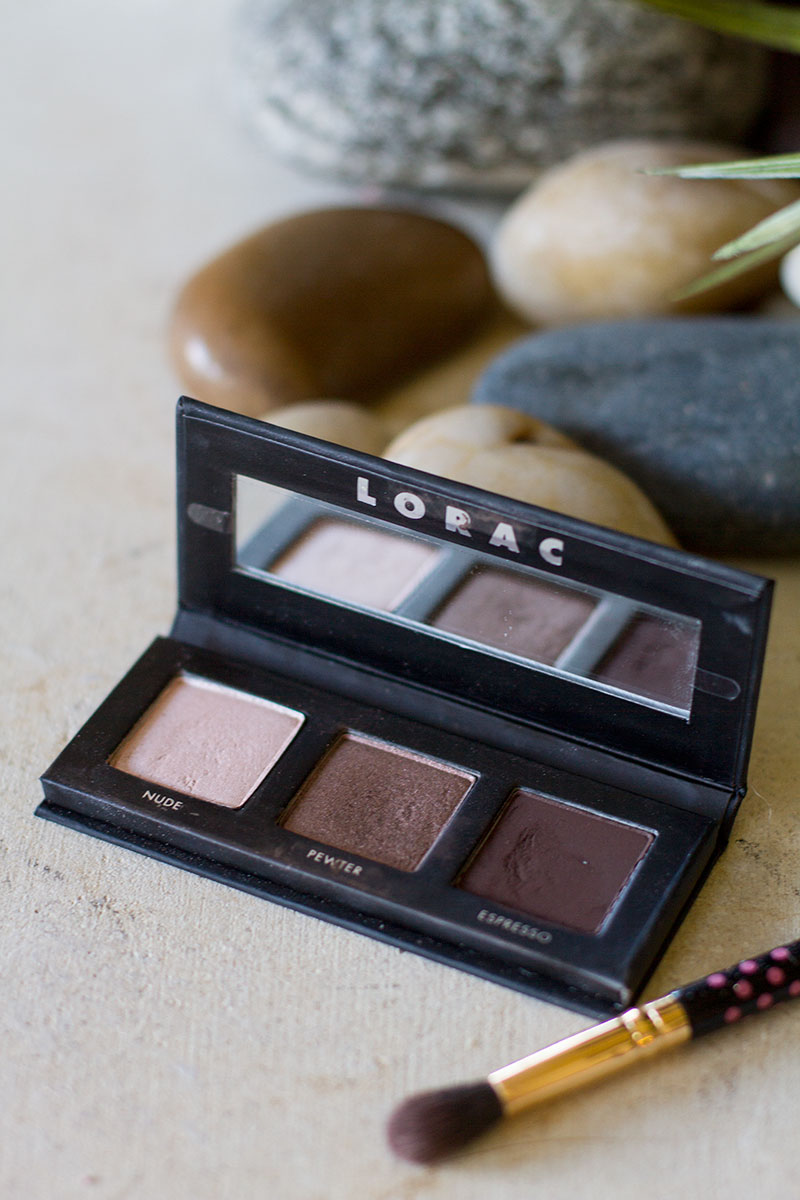 A few weeks back while standing in line at Ulta, I saw a Lorac Pocket Pro Palette in their display stands by the register… I had never tried any of the Lorac Palettes before so the small size and lower price for this one caught my attention. After taking a look at the colors inside, I decided to go ahead and purchase it since this mini palette would be the perfect way to try Lorac shadows for the first time.
The next day, I did my eye makeup using the palette and immediately became obsessed with it! All three colors are nicely pigmented and go on smooth, but I just couldn't get enough of the Pewter color. The color looks so much better once it's on your eye lid compared to how it looks in the palette… Its the perfect mix of brown and grey.
I've pretty much been wearing that color since I got it! I really like the small size of this palette too since it can fit in a small makeup up bag, and doesn't take up too much room in larger bags.
I definitely want to try out other Lorac Pro Palettes and had actually been eyeing this one, which include both shadows and blush, before I bought the Pocket Pro Palette. Have you tried a Lorac Pro Palette before? Let me know your favorite if you have!