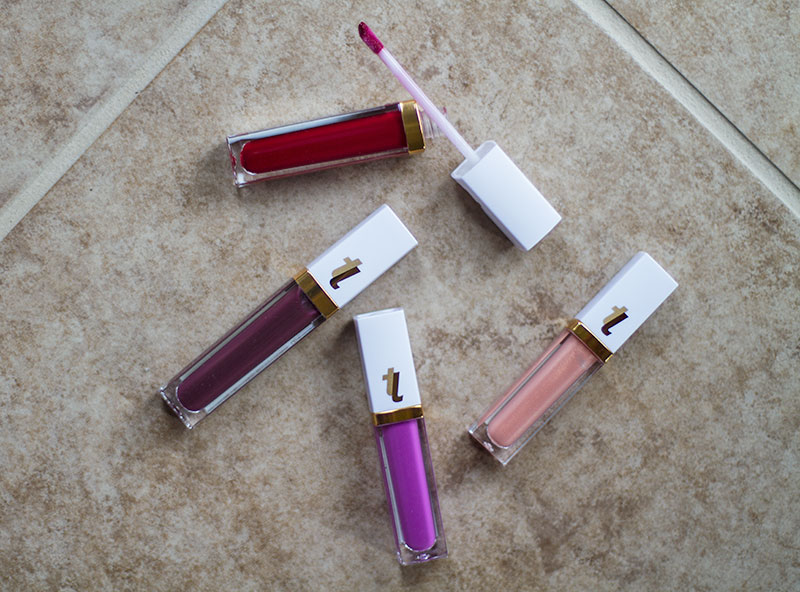 I'm actually quiet a fan of lip glosses and glossy lips but I can't stand when lip glosses turn out to be so sticky that my hair gets caught on my lips as soon as there's a small breeze. So… needless to say I'm pretty picky when it comes to buying lip gloss. I just recently tried a few glosses from the True Lipz Lip Gloss line and was pleasantly surprised. They weren't sticky at all and they actually felt really soft and hydrating on my lips, which was a nice surprise.
I decided to do a little research on the brand after trying them out, since they are a fairly new brand, and here's a little about what I found- The two main ingredients in True Lipz lip gloss are lanolin and dragons blood which are known to hydrate and condition. Dragons Blood comes from a tree found in the Amazon and is bright red in color, so that's where it gets its name from. They are also high in vitamin E thanks to the avocado oil and jojoba seed oil in the True Lipz formula. So not only is it a non-sticky formula with plenty of pretty colors to choose from, but it also really helps out your lips by keeping them soft and moisturized! Win, win! There is also a little surprise to these glosses, the tube comes with a small mirror on the side and a light at the top of the cap for easy application anywhere you are.
True Lipz lip gloss comes in two different lines, Lustre ($24.95) and Flash ($18.95). The Lustre line has 8 different shades and a white LED light, while the Flash line has 6 shades with a multi colored flashing light. – All True Lipz products are cruelty free and made here in the U.S.
*I received these products for free but was not paid to write about them.