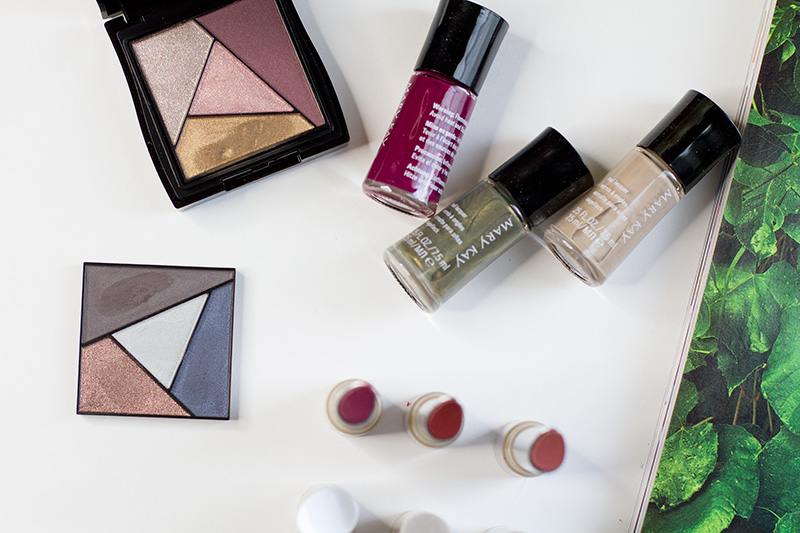 Mary Kay has released their, limited edition, fall collection which includes two shadow palettes, 3 nail polishes, and 3 lip sticks. They were nice enough to send me the collection for me to try out.
– The pressed shadow sets each come with 4 complimentary matte and shimmer shadows which are all gorgeous! I was instantly drawn towards the cooler toned Metro Modern palette which includes an iridescent blue shade, a pale blue shadow with tiny specs of shimmer, a gray-brown shade, and a coppery-brown shadow. The City Sophisticate palette is more on the warm side with a deep burgundy, a pale mauve, and a silver, and gold shadow. There is a mini compact that is also available for purchase to store both palettes together, just like it was for the blush duos I showed you over the summer.
I do just want to mention that I found these had a bit of fall out during the application process… which is easily corrected by cleaning up the lower eye are with a brush, or by applying your eye makeup first. I also preferred to apply the pale middle color with my finger instead of a brush.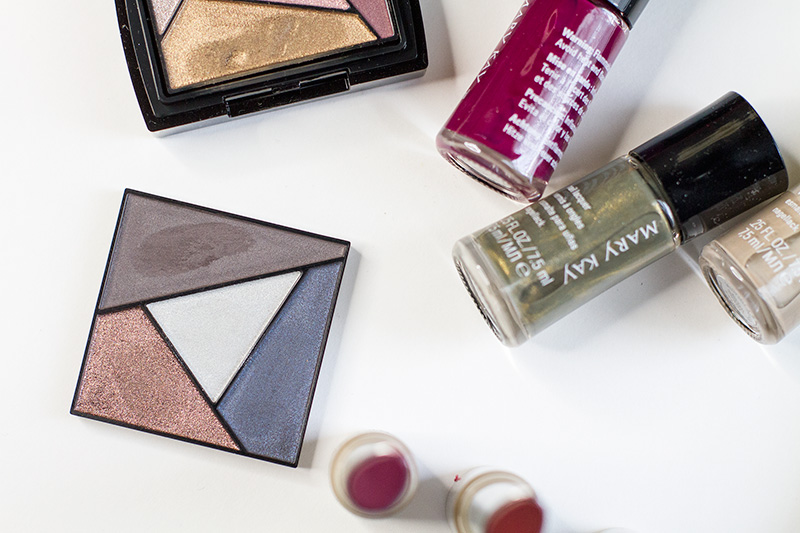 – The nail colors are all a satin finish and come in a berry, a nude toned gray, and a shimmering green. Perfect shades for fall.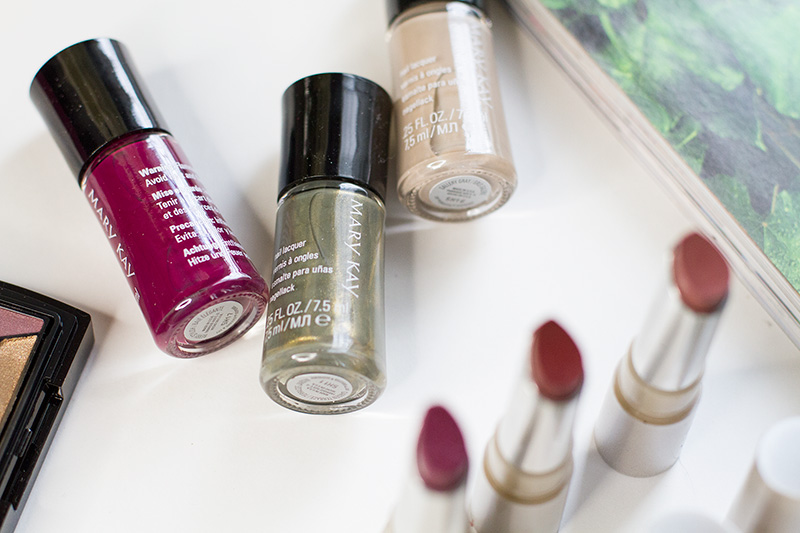 – The lip colors come in a berry shade (a signature for fall), as well as a unique copper tinted shade, and of course a more neutral shade. All three shades are smooth, creamy, and hydrating, which is essential in the upcoming cold months!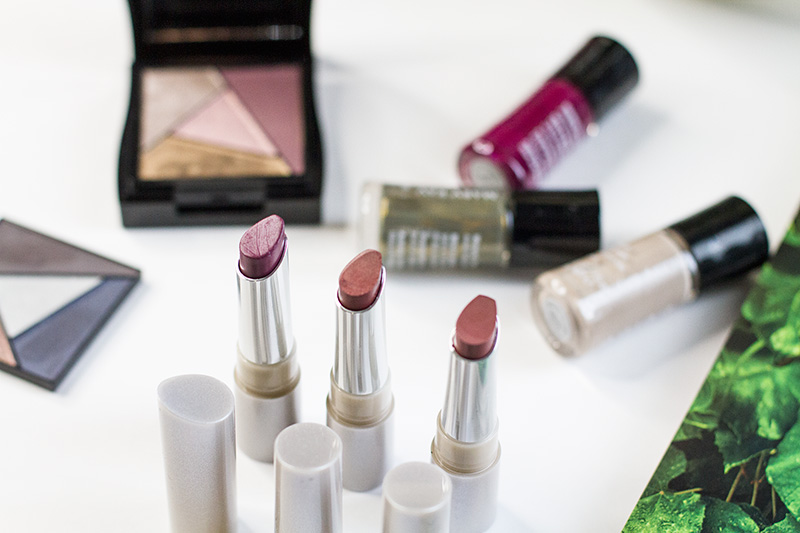 I've swatched the lip colors here so you can get a better idea of how they look once applied to the lips.
Naturally Chic, Berry Stylish, Oh So Currant

The Mary Kay fall makeup collection ranges from $9.50-$24 and is available at marykay.com