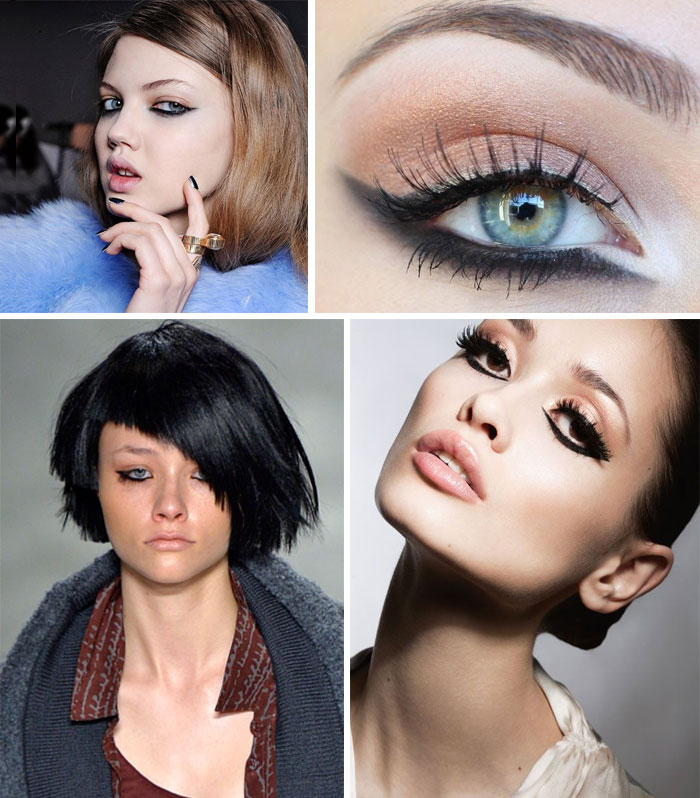 We are all familiar with the cat eye look, I'm sure most of you have even tried it before. But, have you tried the reverse cat eye?
There are a few ways to do this look. By using a pencil liner, you can smudge out the liner to get a softer, smokey look. Or, you can get a more precise line by using a gel or liquid liner. Be sure to leave your upper eye lids a nude color otherwise you will end up getting a smokey eye look, rather than a reverse cat eye. To give it a summery feel: try using a light color blue, green, or lilac.
So what do you think? Is this a look you might be trying? I'm thinking I'll give it a try this weekend.
Click to Shop Liners: