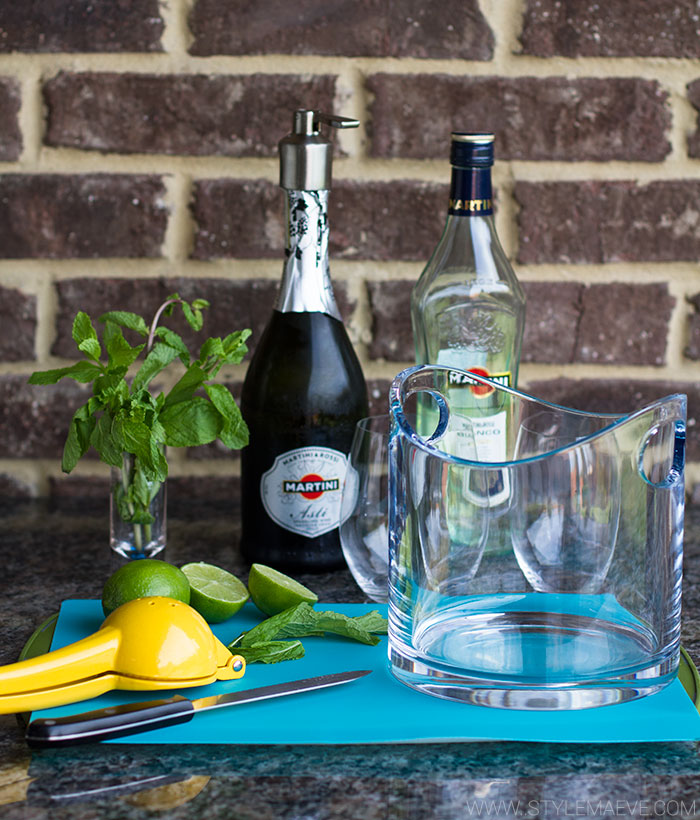 Although I love classic champagne for Sunday brunch, I have been enjoying a new drink lately that is both tasty, and refreshing. Since the summer heat here in Texas has officially hit its highs, this ice cold cocktail hits the spot- and I love the hint of mint, and lime. I discovered this drink after Martini posted pictures of it on their twitter and instagram, it looked good so I thought I would give it a try. If you have followed my instagram you know I am a fan of Formula 1 racing, which Martini is a sponsor of which is why I happened to follow them.
So lets get down to the drink.
What you need:
– Martini Royale Bianco
-Prosecco or Champagne (I have used both a cava and the Martini Prosecco so it's up to you)
-Lime
-Mint
-Ice
How to Make:
1. Fill glass with ice
2. 1 part prosecco – I fill it up about half way
3. 1 part Bianco – I pour just a little less so that I get more prosecco in mine)
4. Add juice of half a lime
5. Add mint to your glass and garnish with a lime wedge
There you have it. Let me know if you try this drink, or have tried it before!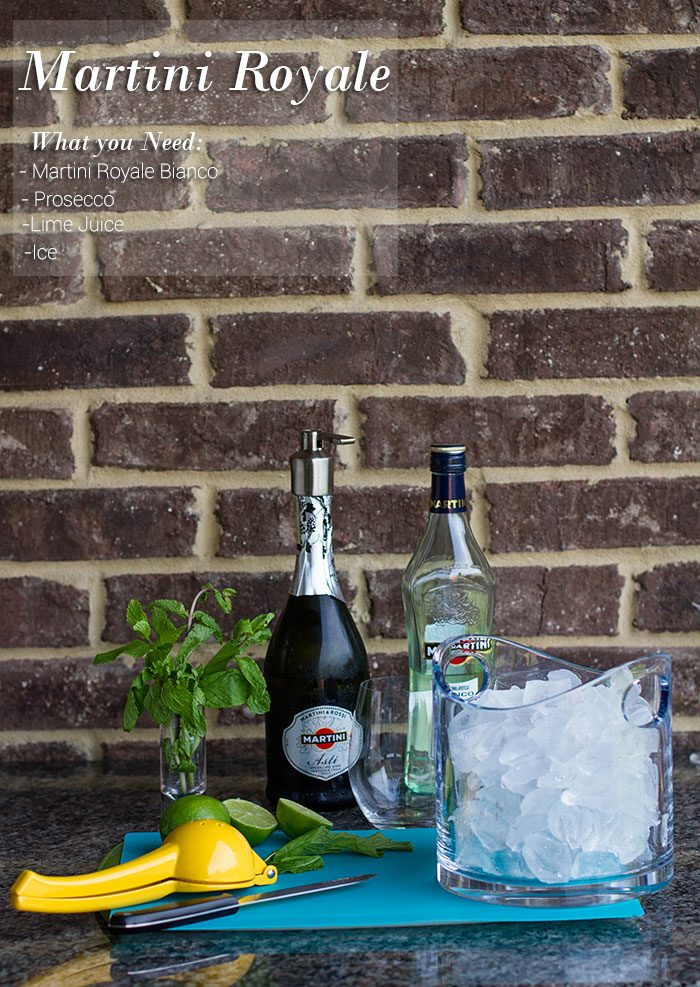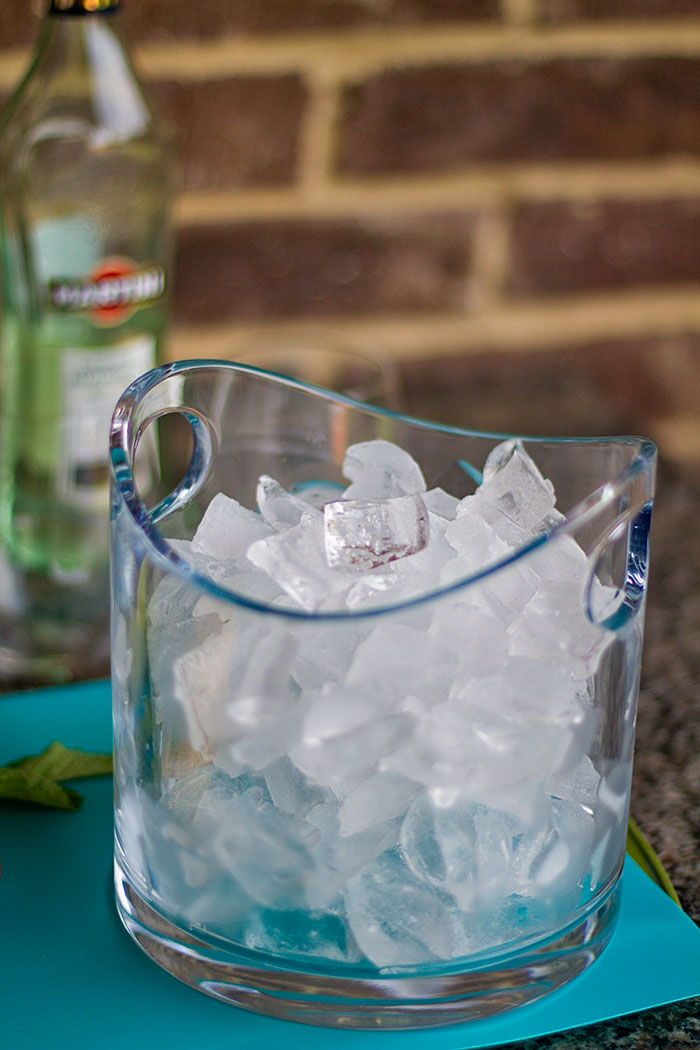 Ice Bucket: Tiffany | Glasses: Reidel