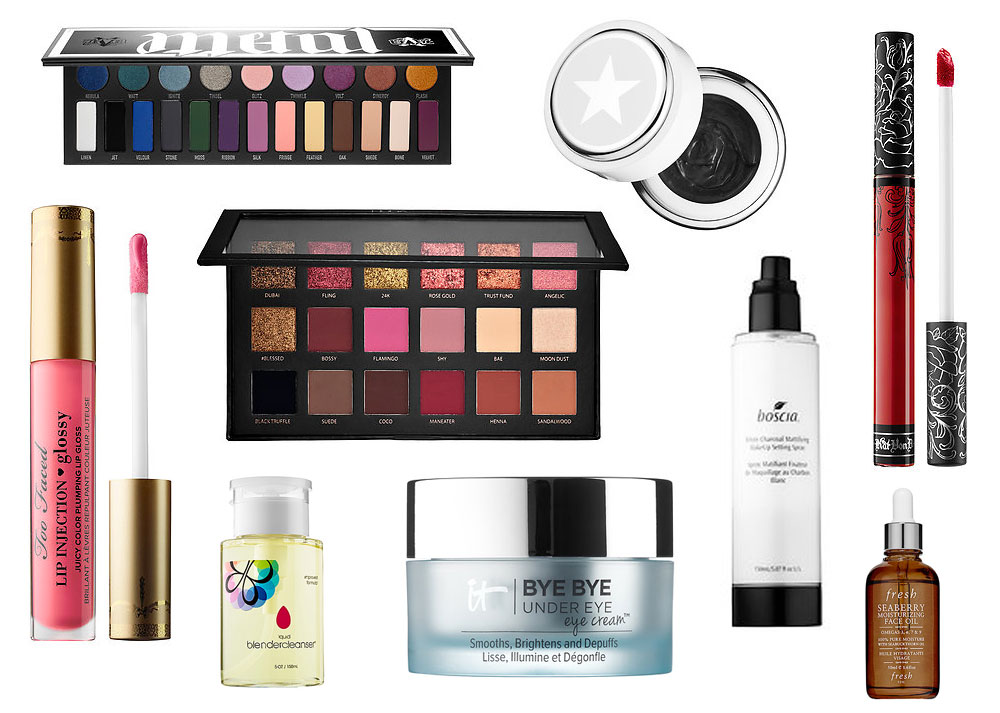 The Sephora VIB Rouge Sale first access begins tomorrow, November 4th! If you are a VIB Rouge member then you get first access to the highly anticipated sale where you receive 20% off all your purchases. All you need to do is enter the code 20ROUGE.
I'm taking this opportunity to get some things I'm running low on like my IT Cosmetics cream, and my favorite face oil. I bought the .5oz bottle of the Fresh Seaberry Oil last year during the holidays and it has lasted me all this time. I just ran out of it last week and I use it almost every single day.
Of course I also want to purchase some new products. While browsing the Sephora site last night, I came across the new Huda Beauty eye shadow palette and immediately had to add it to my cart! The colors look beautiful and there is a full row of metal eyeshadows that are perfect for the holiday season. I had been eyeing the Kat Von D Metal and Matte palette but now I'm debating on whether or not to get that one as well. I will however be picking up another KVD liquid lipstick. I'm in need of a good, red matte shade as well as a pretty plum color for fall.
Another new product I want to try is the Bye Bye Under Eye Cream. I mentioned a few months ago I was on the look out for a new eye cream. So far I love every It Cosmetics product I've tried so I have high hopes for this one.
30 Recommended Beauty Picks