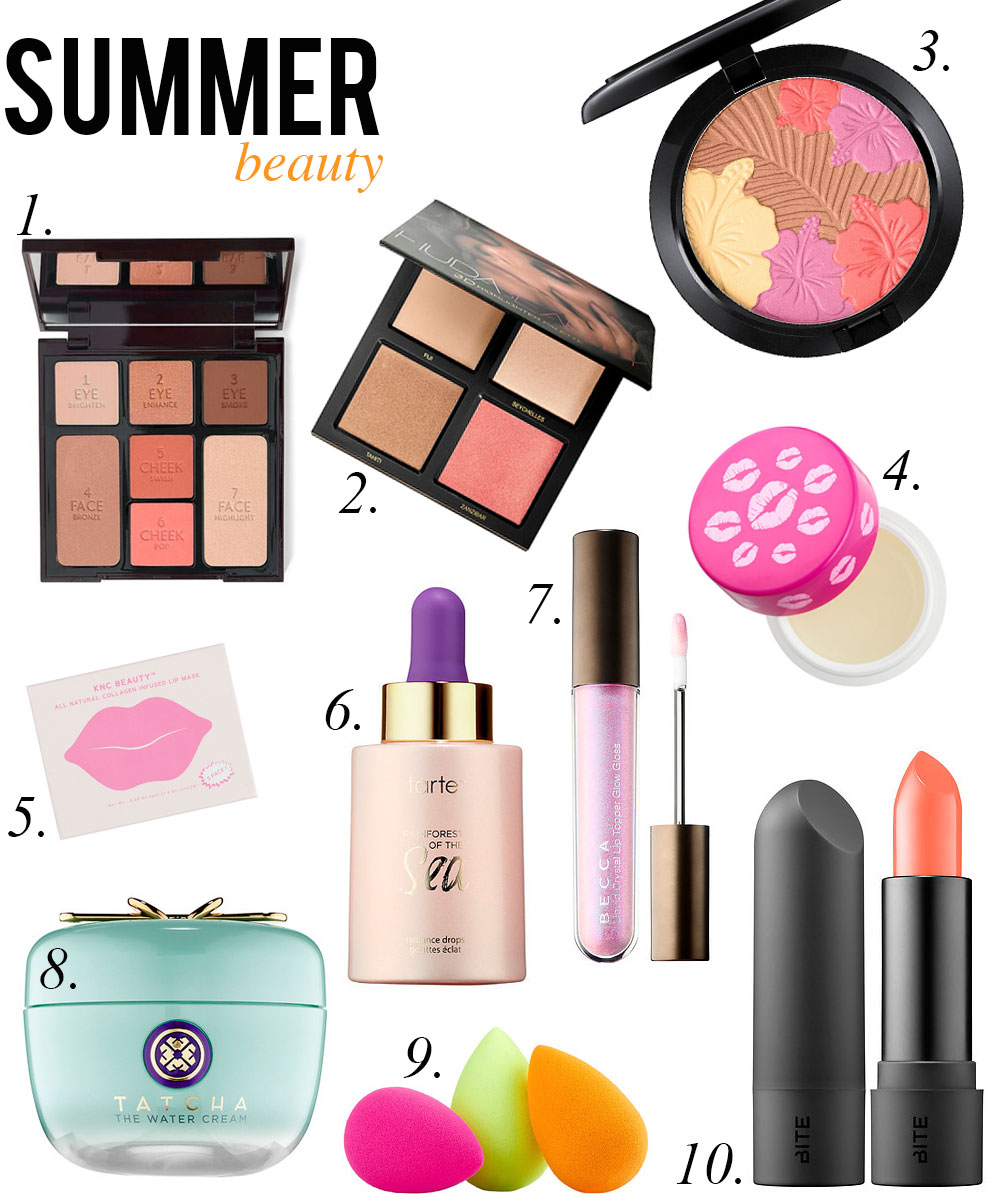 I was searching around for some new summer makeup and it's no surprise that it's all about the glow. We've got highlighter palettes, enhancing drops, and even a glow gloss!
Huda Beauty released her 3d Highlighter palette which comes with not only two highlight shades but also a bronzer and blush. All shades made to be layered together to create your perfect glow.
MAC also has out their Fruity Juicy Collection and with the ultimate tropical feel. This was one of my favorite products of the collection but they did come out with a lipstick, brush, bronzing powders, and one eyeshadow set.
The Becca Liquid Crystal Glow Gloss is something I have been wanting to try! Lip gloss is my lip product of choice so when I saw this I was definitely intrigued.
Speaking of lips, you can't forget to keep them hydrated. I found this collagen lip mask with a blend of rose oil, cherry extract, and vitamin E. It's definitely a must try for you mask lovers!
If you saw my 5 minute makeup video then you are familiar with the Instant Look In A Palette. It's become a staple in my makeup routine and I'm sure you will see me feature it again in a tutorial.
Summer Beauty
one | two | three | four | five | six | seven | eight | nine | ten