Last week I went on a quick, last minute trip to Seattle. My husband was going for a business meeting so I took the opportunity to go, and booked my flight just 3 days before the trip. One of the main reasons I decided to go was so that we could go to a game at SafeCo Field. The Mariners were playing the Philly's the day we arrived so it worked out perfect!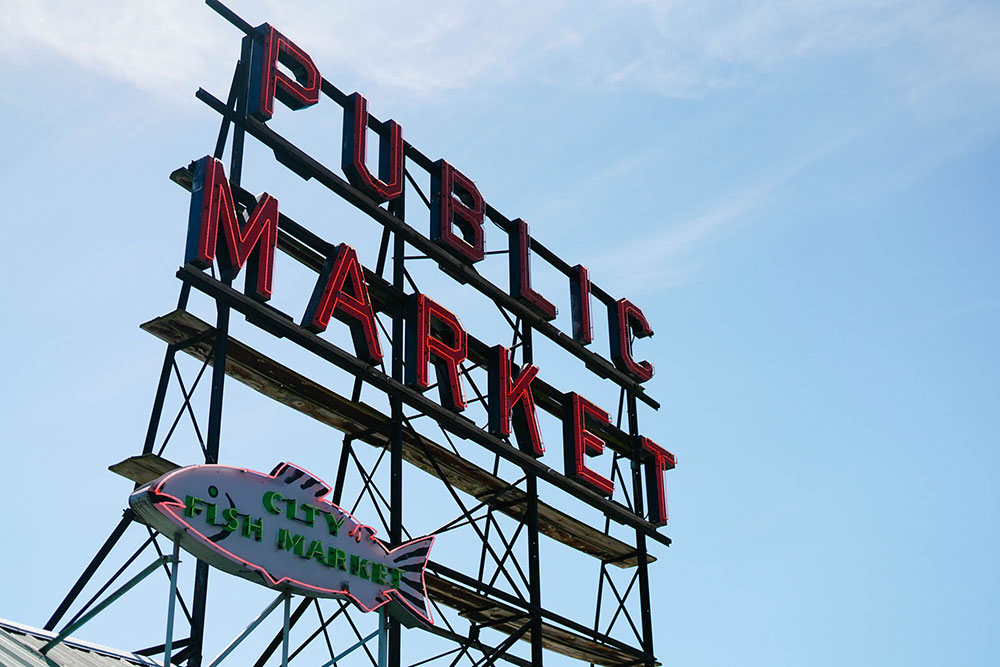 Our first stop was the Pike Place Market. This is the first place that comes up when you Google, "Things to do in Seattle", or ask someone for a recommendation. Finding parking was pretty crazy, even for a Tuesday afternoon. After about 30 minutes of searching for a spot, we made our way to the market. There were quite a few shops just outside, like the original Starbucks, and bakeries. Once we made it inside however, we were greeted with rows of fresh flowers as well as rows and rows of fresh seafood.
After making out way in and out of the market we found a spot to eat, Pike Place Chowder. I had found it online while doing a little research and when we arrived to the location there was a bit of a line so we figured it must be pretty good! We tried the seafood chowder, smoked salmon chowder, shrimp roll, and the lobster roll. The seafood chowder was probably my favorite but everything was pretty good.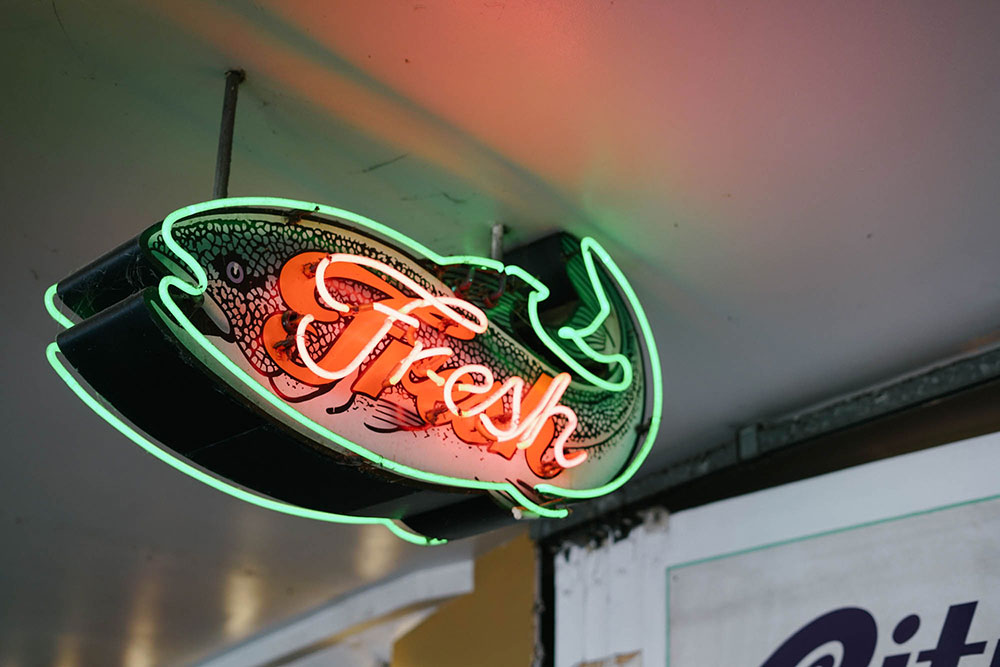 After our late lunch, we took an uber for a really quick stop at the Space Needle. I was honestly quite surprised at how small it was! We didn't make it up to the top as we wanted to get on our way to the stadium.
We stopped at Pyramid Brewing for a drink before the game. It was directly across from the stadium, which turned out to be perfect since we had wanted to make a stop there. Pyramid was one of the first craft beers that I tried years ago so it was nice to visit their brew pub.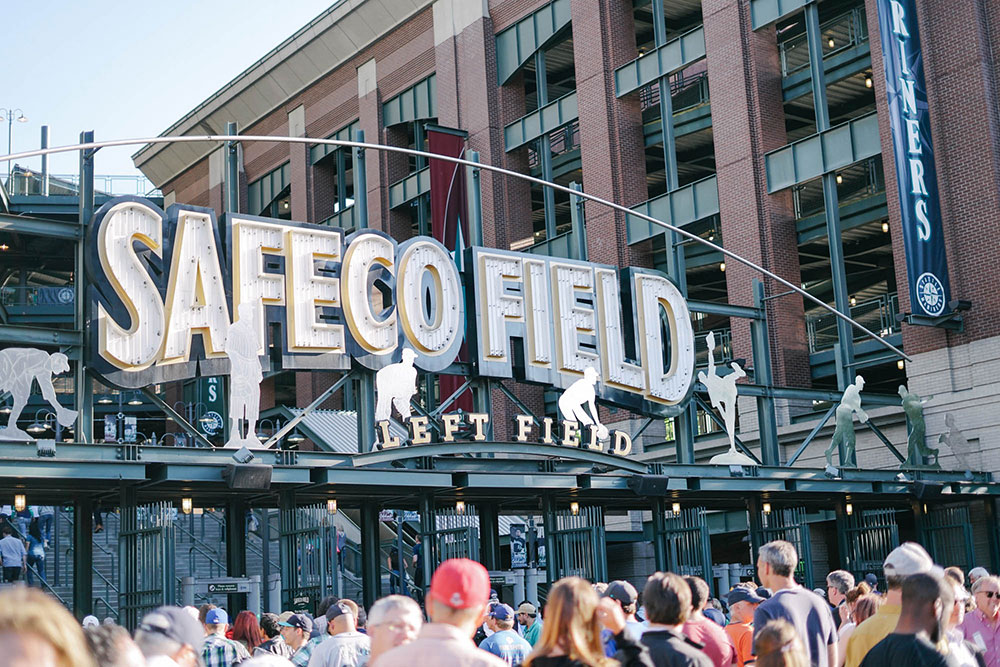 The next day, I headed out to lunch and to Nordstrom while I waited for my husband to finish his meeting. I'm usually not one to go shopping while on trips. However, since I had time to spare and it was right next to the hotel… I figured why not. I bought a top and a
pair of sunglasses
.
Once I met up with my husband, we decided to go check out some local breweries. First stop was Urban Family Brewing. I found them on Instagram I believe and they looked to have an interesting selection of beers. A guava beer was one of the ones on their list as well as a mango sour which turned out to be my favorite!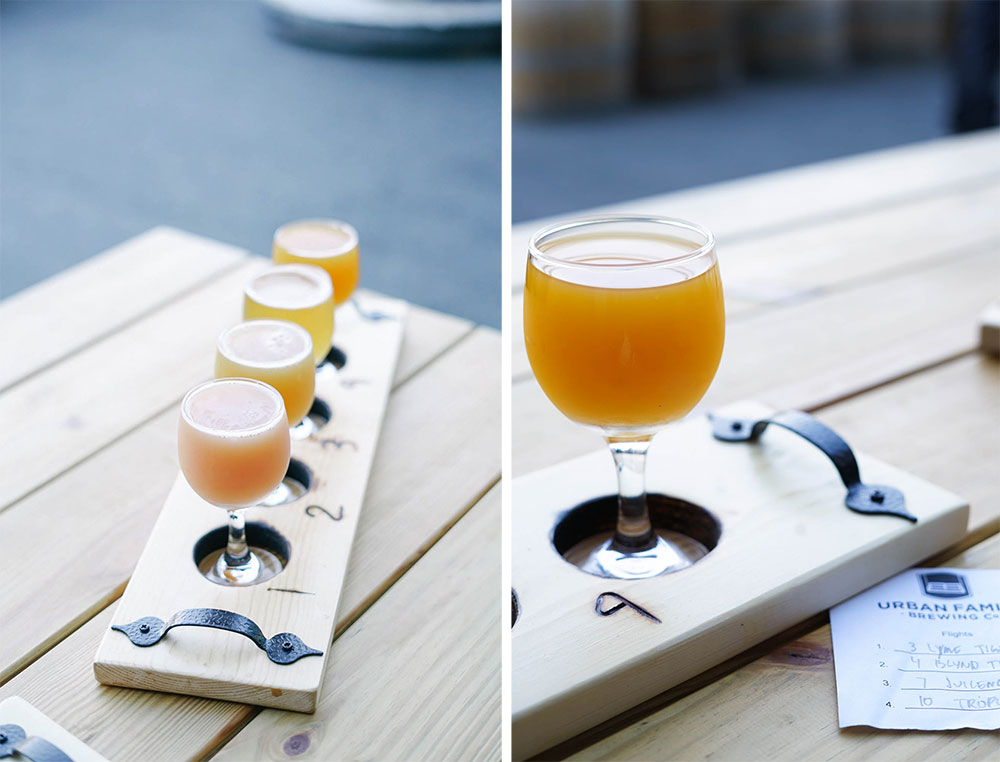 Like I said, it was a very quick trip! I did manage to get enough video footage of our time there to make a short Seattle vlog. Be sure to watch the video at the beginning of the post or on my
YouTube page
!