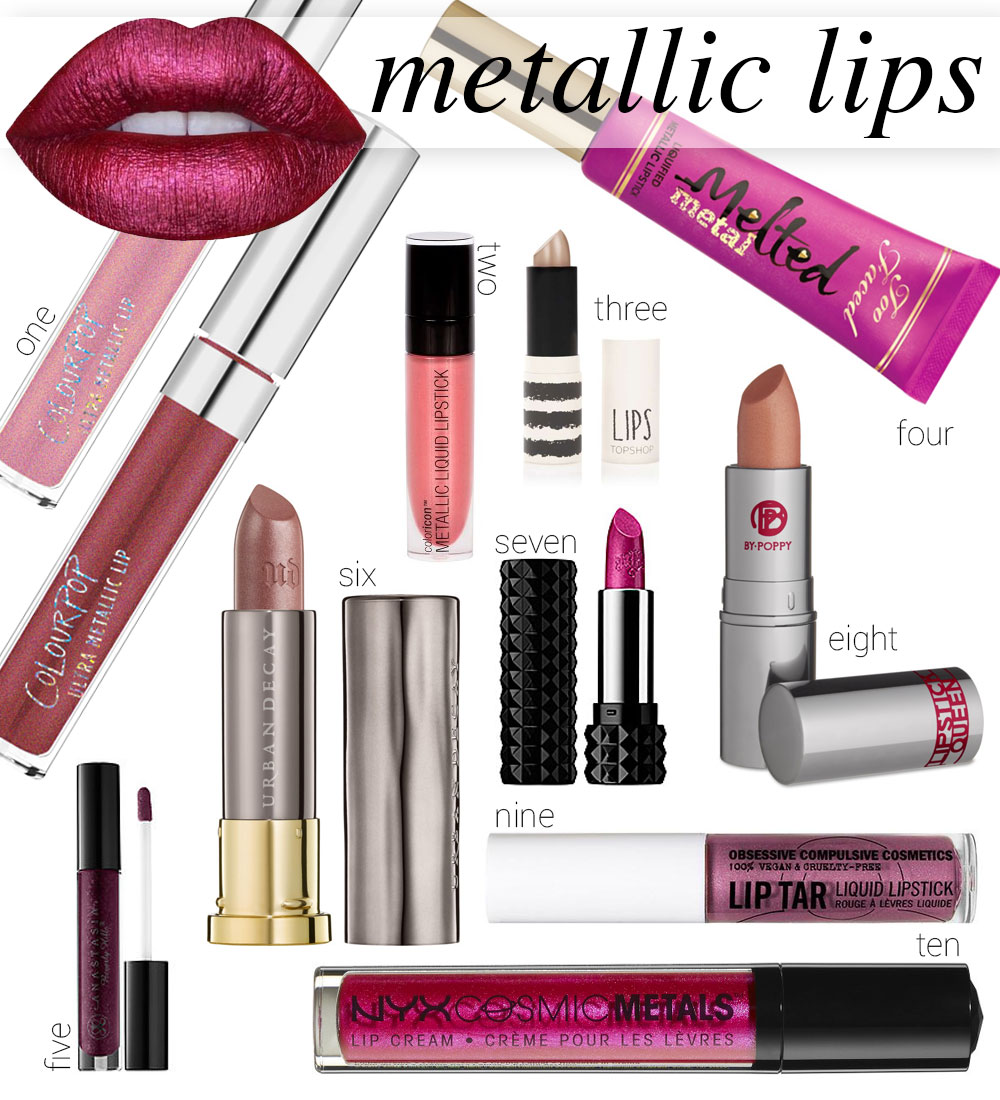 Matte lipstick has been a huge trend the past couple of years but it's slowly been taking a back seat. We are beginning to see the comeback of glossy lips (which is my favorite) as well as metallic lips. I see metallic lips being a big trend once fall rolls around and more shades are available. Kat von D has had metallic lipsticks for quite a while now, but now more and more brands are coming out with their own metallic shades.
Whether you prefer a liquid lipstick, cream, or your traditional lipstick, there is something out there for you. You can even try out the trend without spending too much, with brands like ColourPop and NYX.
Here are 10 brands that are currently carrying metallic lipsticks in a few different colors.
ColourPop Cosmetics | Wet n Wild | Topshop | Too Faced | Anastasia Beverly Hills | Urban Decay
Kat Von D | Lipstick Queen | Obsessive Compulsive Cosmetics | NYX Cosmetics