Disclosure: This post was sponsored by Riondo Prosecco through their partnership with POPSUGAR Select. While I was compensated to write a post about Riondo Prosecco, all opinions are my own.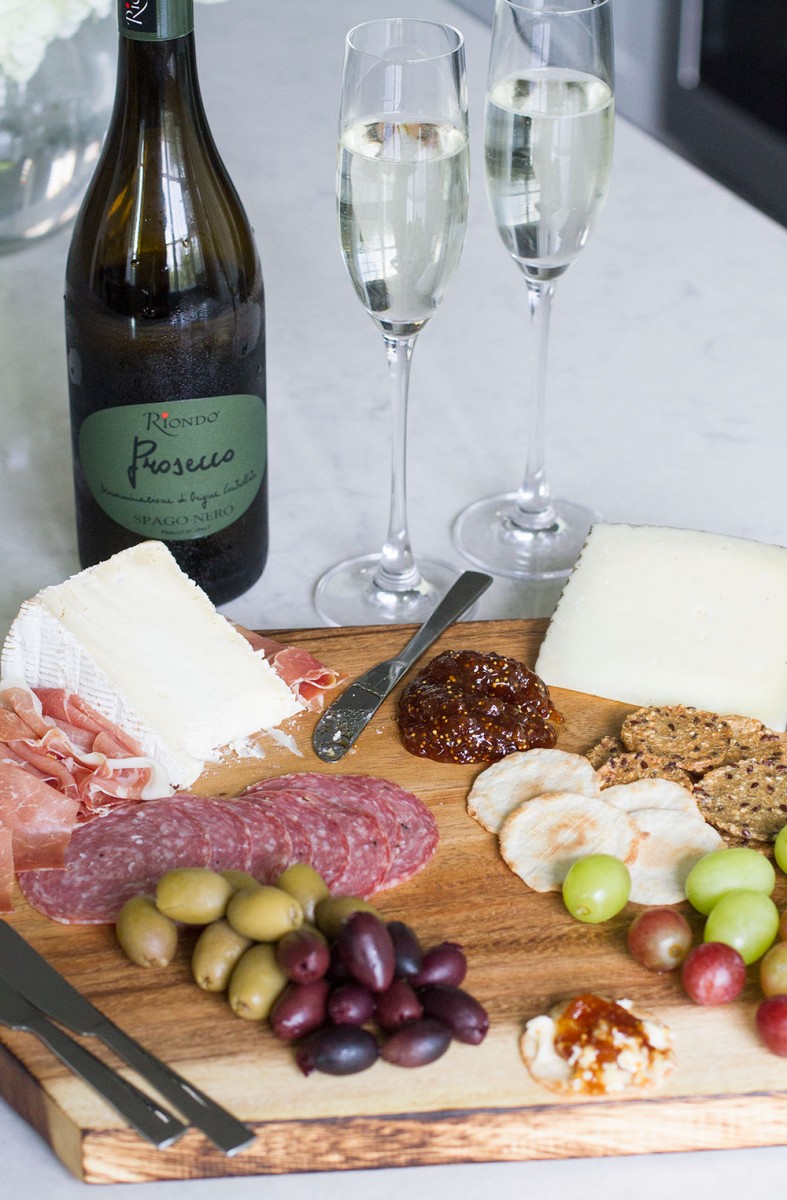 One of the things I like to do whenever I have a get-together is set up a charcuterie board so that my guests can enjoy as we all sit back and chat. I also like to serve a sparkling wine to go with the cheese and meats. As a matter of fact… my mom came to visit during the 4th of July weekend and one of the days she was here we set up a charcuterie board along with some Riondo Prosecco to enjoy during the day. I specifically chose this Prosecco because it enhances the apple and various meats with its own crisp fruity flavor.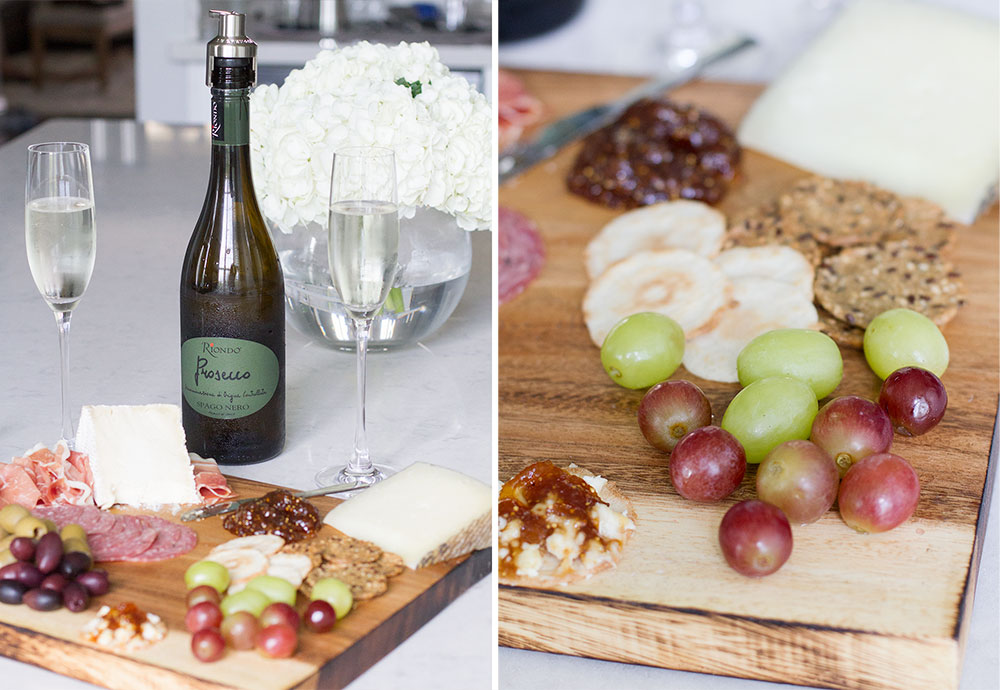 Here are some items you'll need to create your own charcuterie board:
Meats: For a small board like mine, I recommend setting out 2-3 different types of cured or salty meats like prosciutto, soppressata or salami.
Cheese: Creamy cheeses, like brie, pair great with Prosecco and other sparkling wines. I also like to have a hard cheese like manchego or gouda. Be sure to set out cheese spreaders to make it easier for your guest to serve themselves.
Fresh Fruits and Jams: The sweetness of the fruits and jam helps balance out the salty meats. My favorite style of jam is fig. As far as fruits go, apples and grapes are my go-to. I love the way a slice of fresh green apple and the fig jam go together.
Olives: You can go with either fresh olives, or an olive tapenade. Olives are a nice deviation from the sweet fruits and salty meats.
Bread: In this platter I used two different kinds of crackers. The first option was a thin, plain cracker that didn't take away from the rest of the flavors on the board. I also served a thicker, grain cracker to add a nice crunch. I also like to add small, thinly sliced pieces of baguette to go along with a cracker.
To bring all of these delicious flavors together, pair your charcuterie platter with a sparkling wine such as Riondo Prosecco. The Prosecco works not only to enhance some of the flavors but to also cleanse your palette from the salty and oily meats.