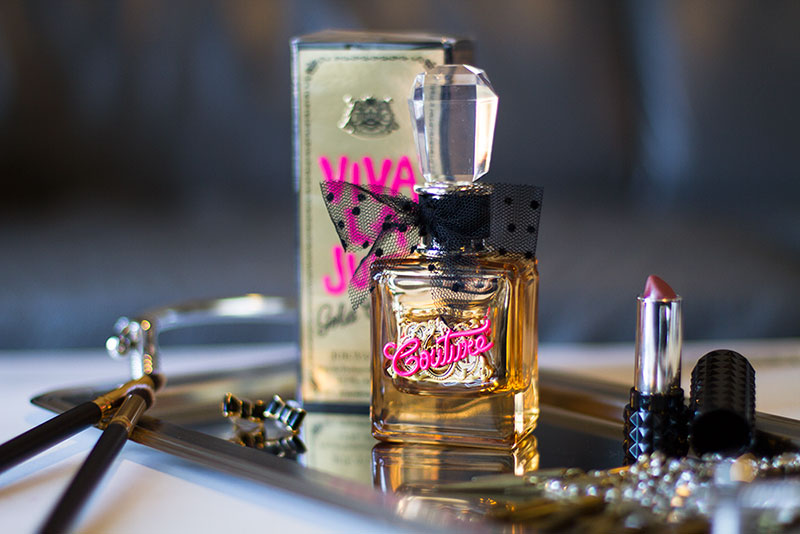 Juicy Couture has been a part of my perfume line up ever since they came out with their first fragrance, Juicy Couture Eau de Parfum Spray. Their latest scent, Viva La Juicy Gold Couture is a rendition of one of their popular scents, Viva la Juicy. When I first tried the Gold Couture fragrance I quickly became a fan of this Juicy Couture Fragrance as well. The scent was sweet and warm, and with it's mix of wild berries, honeysuckle, golden amber, and melted caramel and vanilla, It's a perfect scent this winter season (and any other season actually!). Asides from smelling nice… I love the bottles! They remind me of vintage perfume bottles topped off with a pretty bow. Their are just too pretty to not have out displayed on your vanity. This one comes with a gold colored bottle topped of with a clear, crystal shaped topper, tied in a black bow. Couture written in hot pink letters adds a nice girly touch to it as well.
Viva la Juicy Gold Couture is a limited edition scent and is available on its own, or in the this gift set that includes a roller ball perfume set. I love the roller balls since they fit easily in your bag and is perfect for travel.
Viva la Juicy Gold Couture is available at Ulta and retails for $72.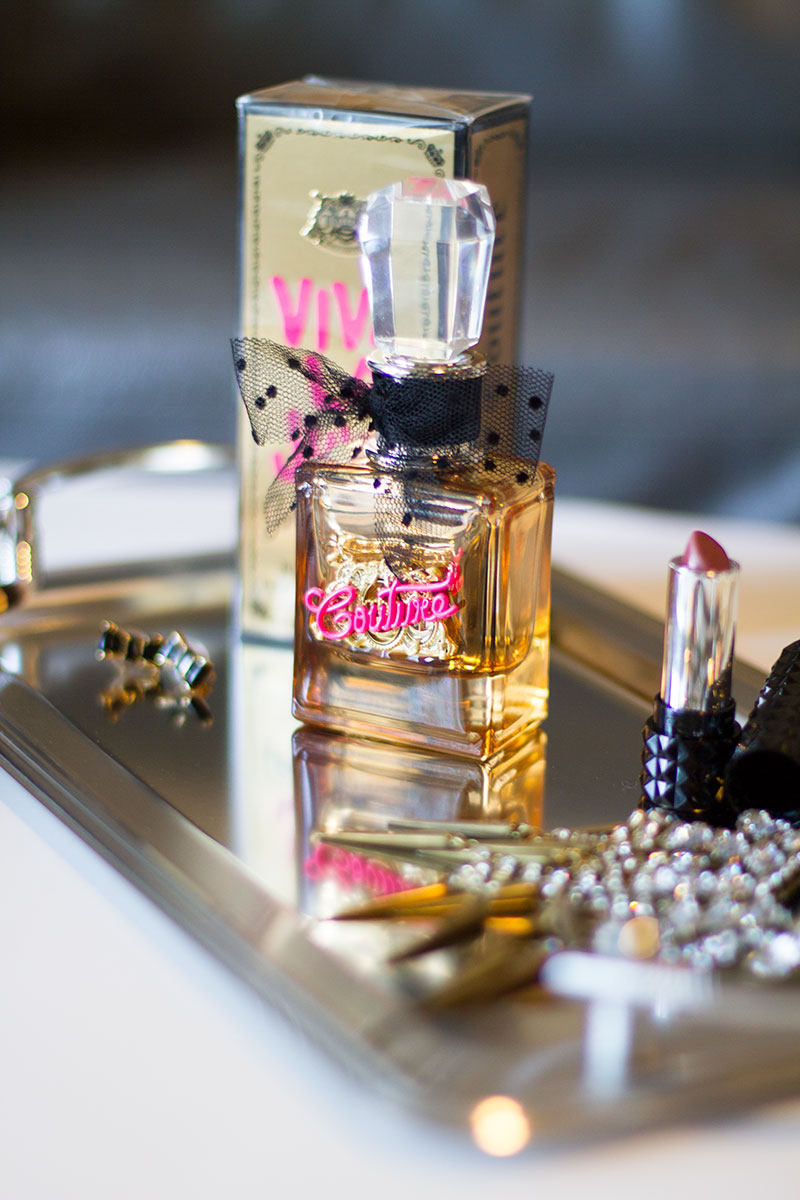 This post was sponsored by Juicy Couture through their partnership with POPSUGAR. While I was compensated by POPSUGAR to write a post about Juicy Couture, all opinions are my own.