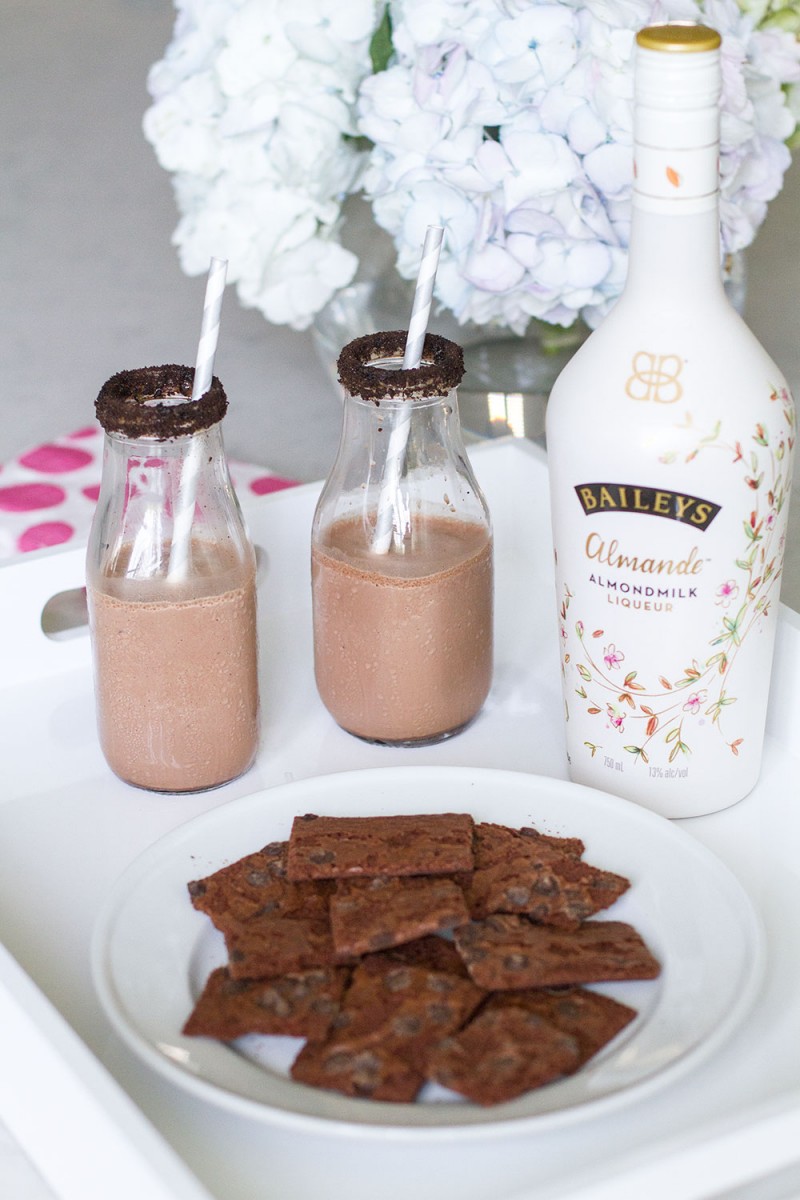 You may remember one of my previous post where I talked about the new Baileys Almande Liqueur… Well, I wanted to share with you another cocktail recipe you can make with it that's perfect for summer.
For this recipe, I've blended the Baileys Almande with ice to create a delicious frozen cocktail. I've often served the original Baileys Liqueur as an after dinner drink during fall and winter… So I think this Baileys Almande frozen cocktail is a great option as we finish off the summer.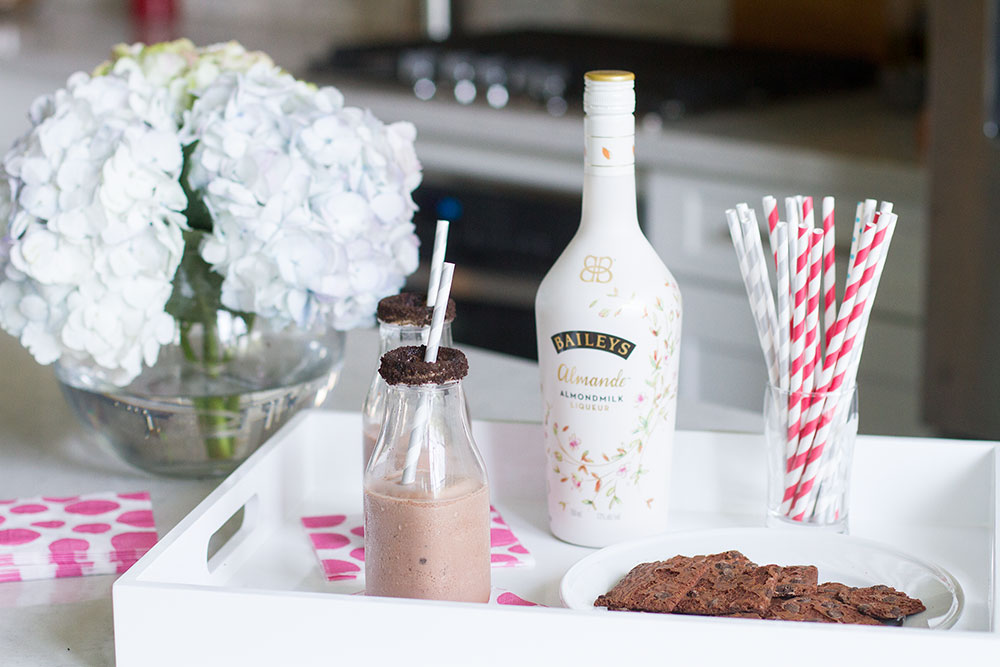 Blending the almondmilk liqueur with ice tastes great on its own but I thought I would add some cocoa powder for a touch of chocolate flavor. Like I said, It makes for a nice after dinner drink and paired perfectly with these chocolate brownies! See the recipe below to make this drink for yourself.
Chocolaty Baileys Almande Frozen Cocktail:
1 cup Baileys Almande Almondmilk Liqueur
1 cup of ice
2 tbsp of cocoa powder
crushed oreos for rim (optional)
Blend first 3 ingredients in a blender and pour into glass of your choice. I poured it into mini milk bottles and rimmed it with crushed oreos. Enjoy! Serves 2.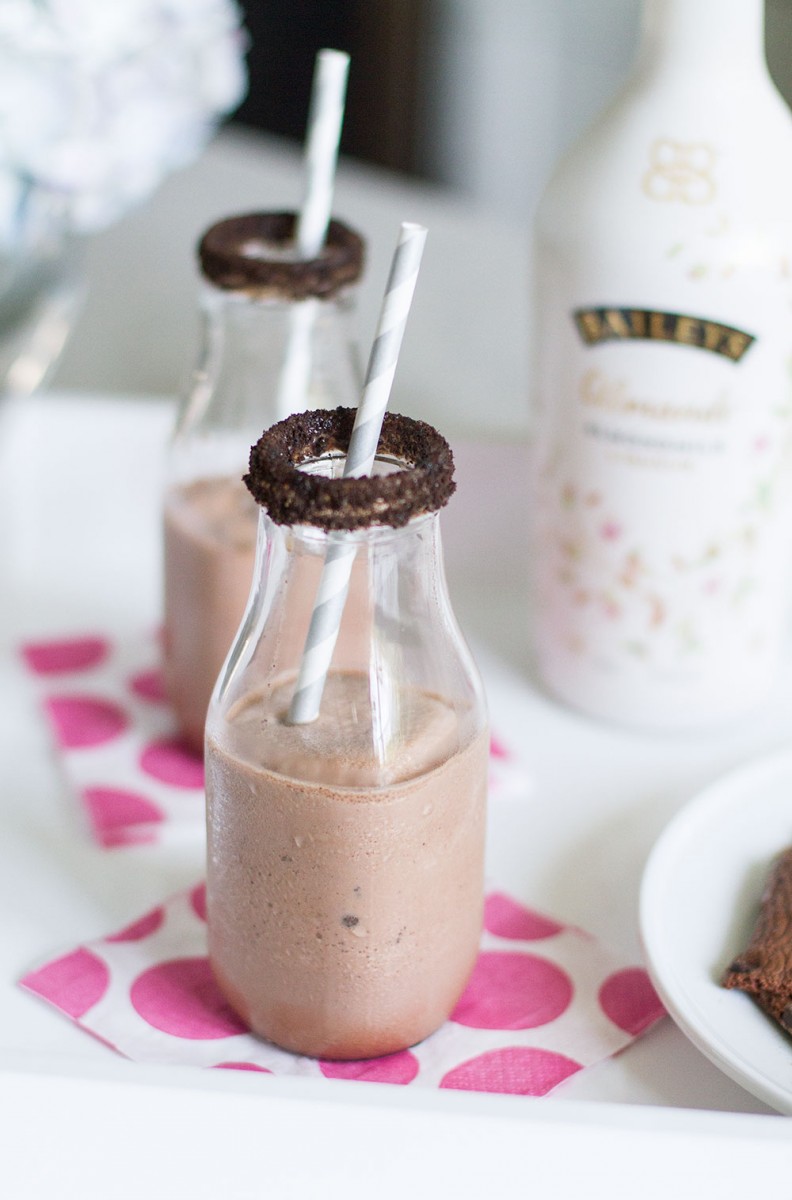 Be sure to take a look at the Baileys Almande Refresh recipe if you haven't already. I'll be posting one more way to enjoy the new Baileys Almande next week be sure to check back!