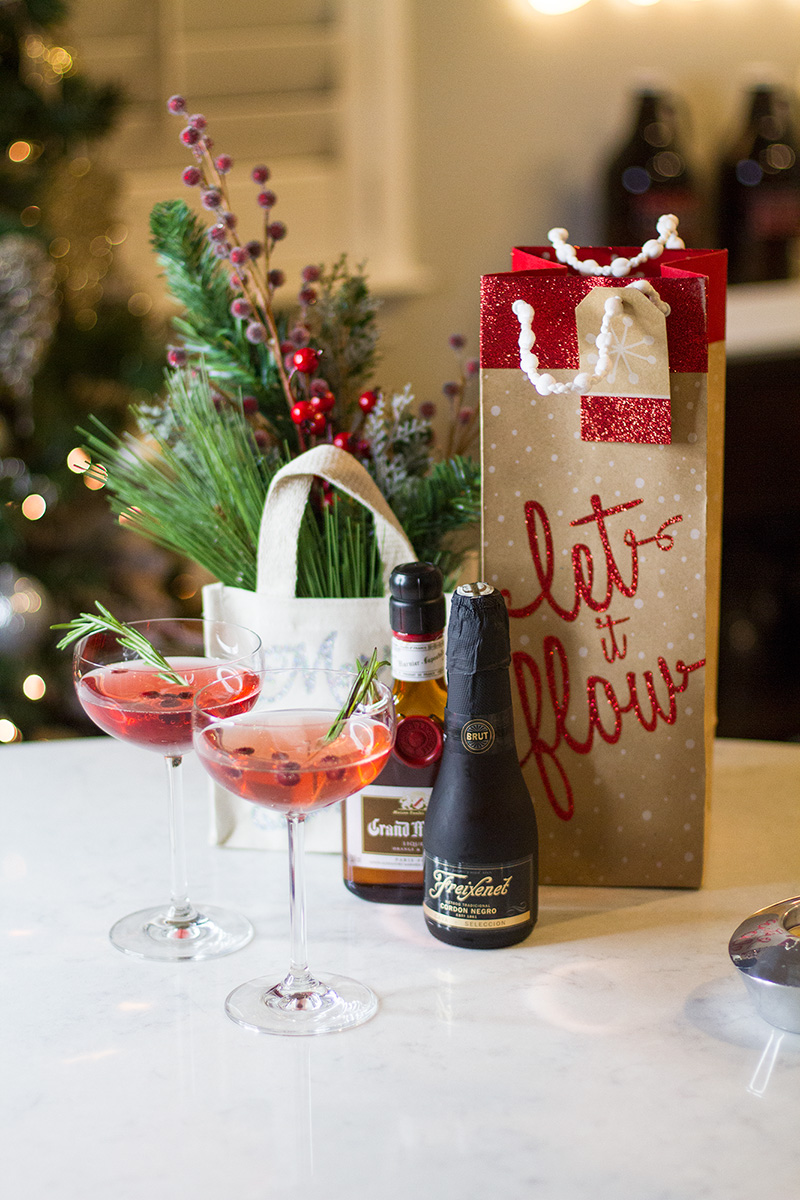 A couple weeks ago, I was out to dinner at a french restaurant and had a delicious cocktail that I just had to recreate here at home. They had a nice selection cocktails but I went with the Christmas champagne cocktail, called Poinsettia, which had a little bit of Grand Marnier in the mix.
I love making cocktails that are easy to put together and don't require too many ingredients, but look and taste like there was some thought put into them. That way I can give my guest a little something special without it taking too much time away from them while I prepare it.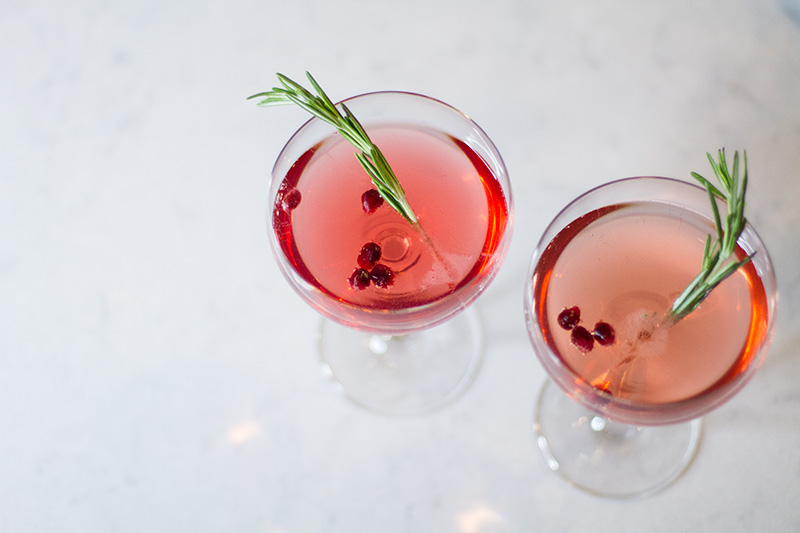 Christmas Champagne Cocktail – Poinsettia
Ingredients:
1oz cranberry juice
1/2 oz grand marnier
Sparkline wine (I used Freixenet, a cava)
Cranberries or pomegranate seeds, and rosemary for garnish
In a champagne glass, pour cranberry juice, and grand marnier, then top with sparkling wine. Add garnishes.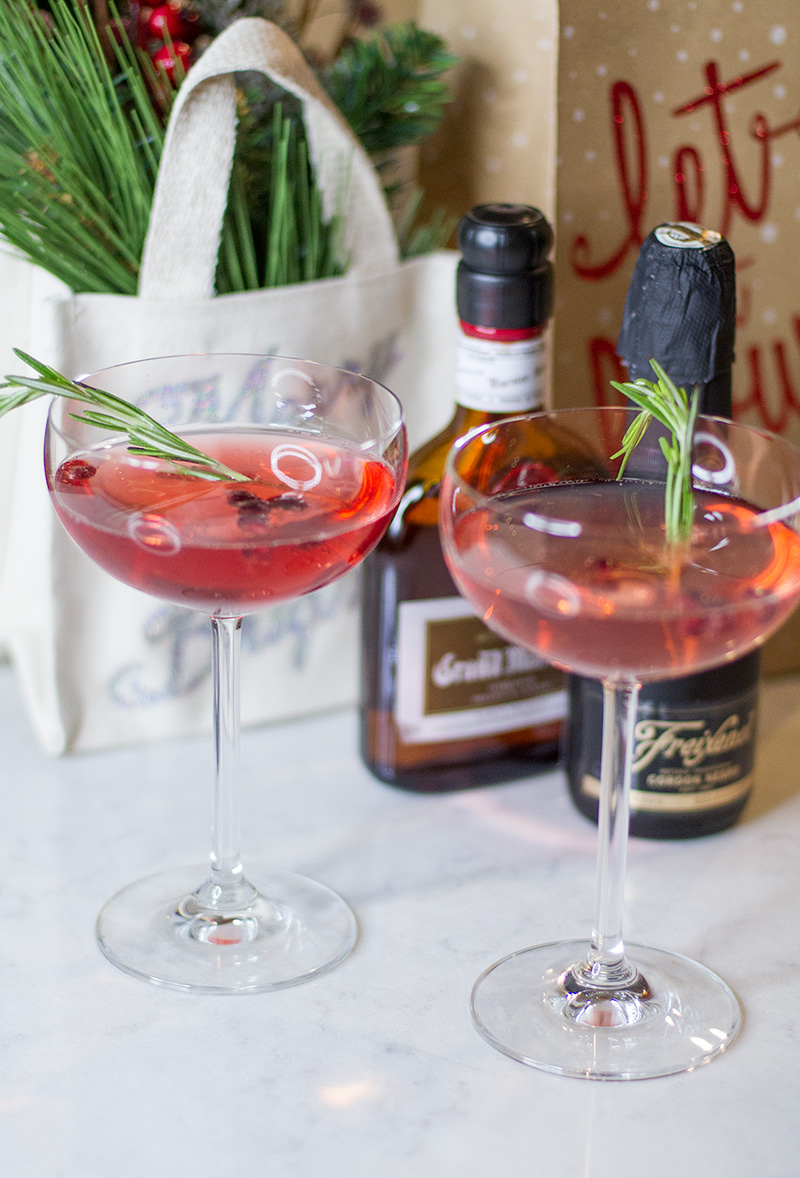 If you are looking for more champagne cocktail ideas, check this post out from last year.
—————