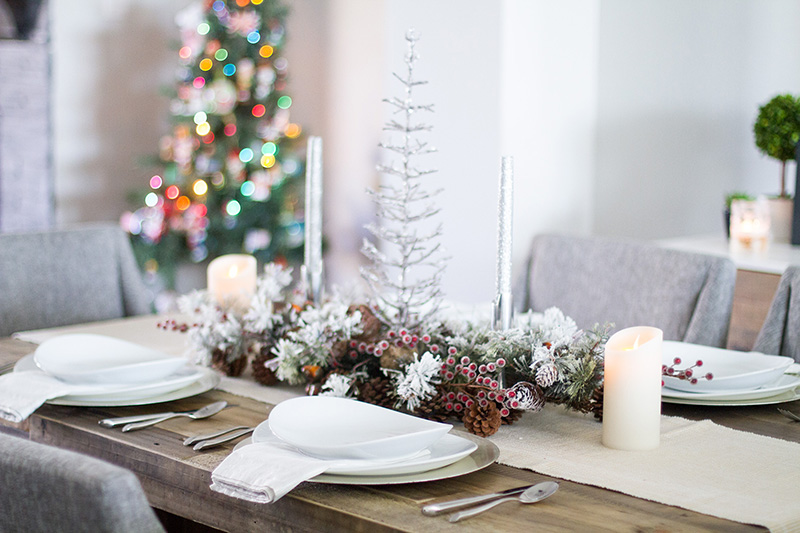 I've got my Christmas table decorations all set and ready for the big day! It has a bit of a rustic vibe with the wire tree and the snow covered pine on top of my reclaimed wood table.
The garland center piece is from Hobby Lobby. I wanted it to be a bit fuller so I added frosted cranberry picks, acorns and pine cones. I placed some flameless flicker candles at the ends and to give the centerpiece some eight, a couple of silver taper candles. The silver glitter ones help tie it in with my silver and gold Christmas tree, as does the gold and silver table runner. For the final touch, I added a "snow covered" wired tree (from Home Goods) that had just a touch of sparkle.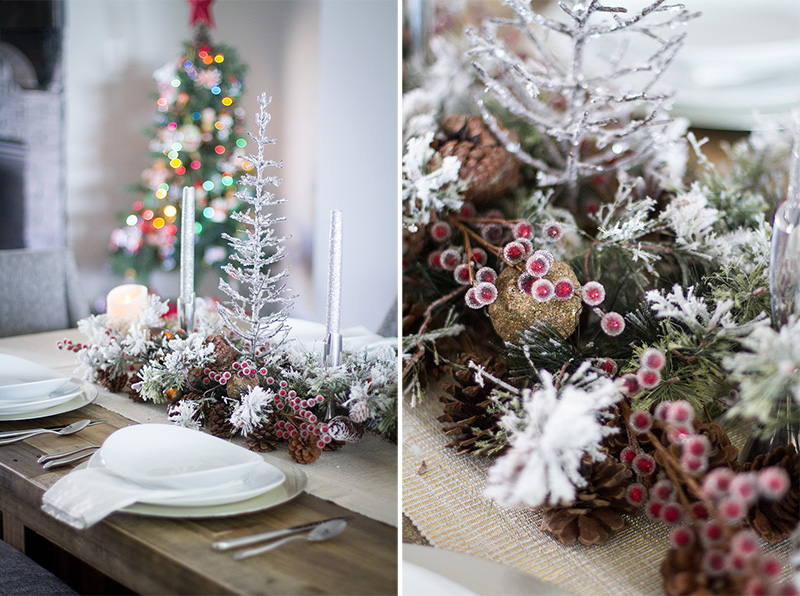 Items pictured: Click Image for more info
You can see more pictures of that little colorful tree in the background here.