Monday, we let you know about all the shopping you can and help against the fight for Breast Cancer while you do it. We created this Think Pink Martini so that you can have something to sip on while wearing all those great things you bought!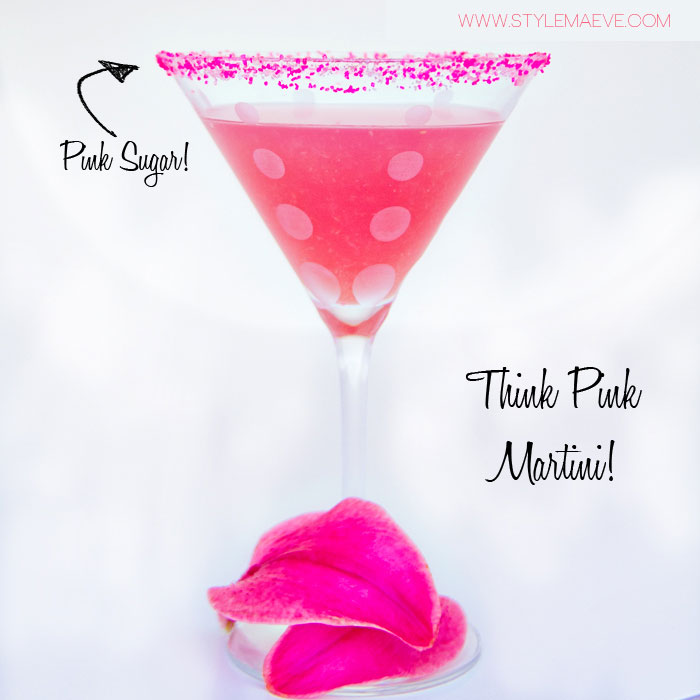 Think Pink Martini
Freshly Squeezed Juice from 1 Large Grapefruit
1 Ounce Stirrings Pomegranate Martini Mix
1.5 Ounce Vodka
Pink Sugar (For Rim)
Place all ingredients in shaker. Shake, then serve in martini glass!