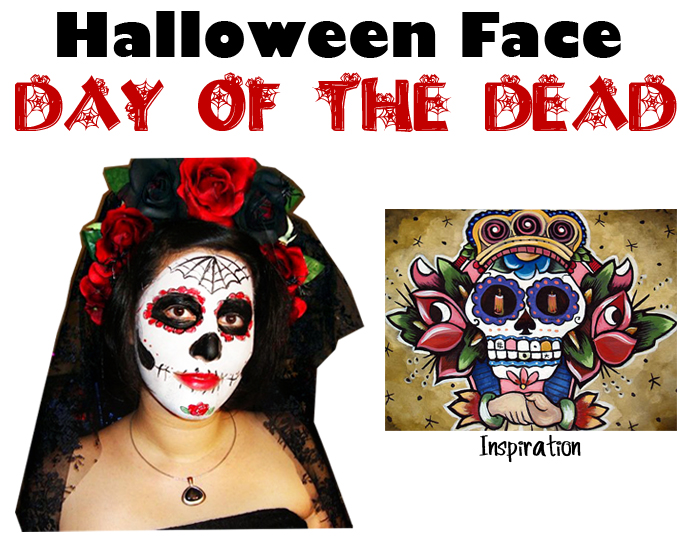 October is all about Halloween! So, all month long we will be featuring some awesome costumes and makeup from some of our readers to help you get inspired.
Monique was inspired by the Mexican holiday, Dia de los Muertos (Day of the Dead).
What you need:
Red, White, and Black face paint
Black Flowery Lace
Red and Black Roses
Black Maxi Dress
This costume is all about the face. The skeleton is one of the most recognizable features of the Day of the Dead celebrations, so you are going to want to paint your face to resemble a skull. Once you have your face painted, pin the lace at the top of you head like a veil, and attach the roses (which can be found at Hobby Lobby or any craft store) all along the top of your head like a crown. Finish off your look with a black maxi dress, and you are set!