Here are a few trends popping up for fall.
Bows: Big loose chiffon bows around the necklines gives the menswear inspired look a more feminine feel.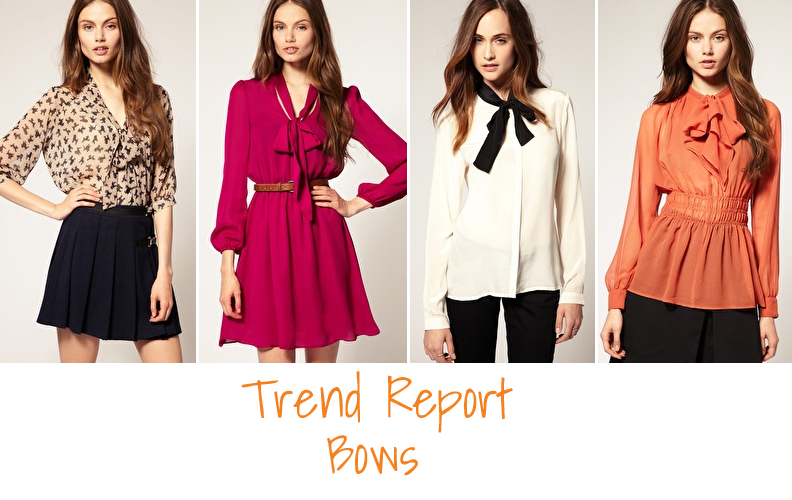 1. ASOS Poodle Print Tunic 2. ASOS Pussybow Mini Dress 3. ASOS Contrast Bow Collar Shirt 4. Shirred Waist Blouse
Peter Pan Collars: This look popped up on runways from designers like Miu Miu, Louis Vuitton, Marc Jacobs, and DKNY.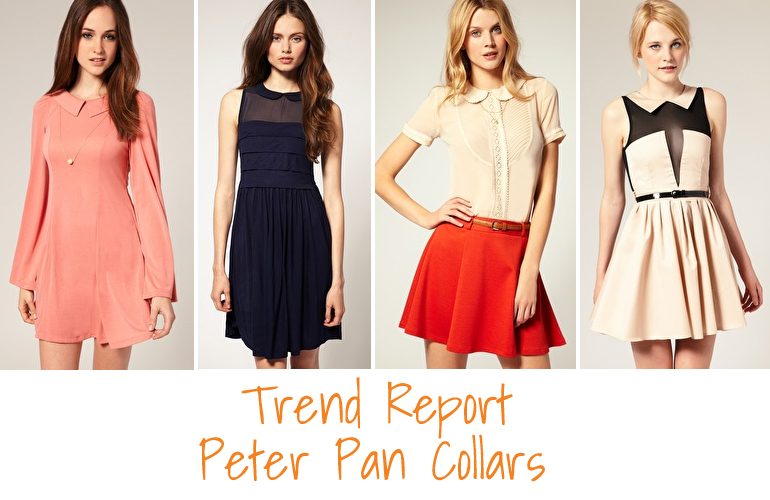 1. River Island Dress 2. Chiffon Panel Dress 3. Pintuck Blouse 4. Mesh Dress
Burgundy: Shades of this color on everything from dresses, pants, shoes, anything you can think of!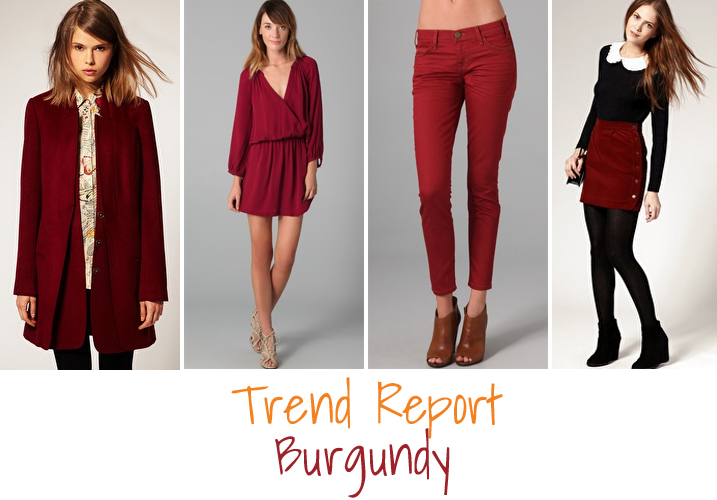 1. ASOS Double Laple Coat 2. Molly Matte Silk Dress 3. Current/Elliott Stiletto Skinny Jeans
4. Boutique by Jaeger Corduroy Skirt
What trend are you looking forward to wearing?!