Dolce & Gabbana featured a star print in their 2011 Fall Collection. It was featured in everything from blouses, dresses, pants, phone holsters, shoes, you name it. Luckily for us star prints have been popping up all over the stores, which mean we don't have to pay that $1000+ price tag to get that great look.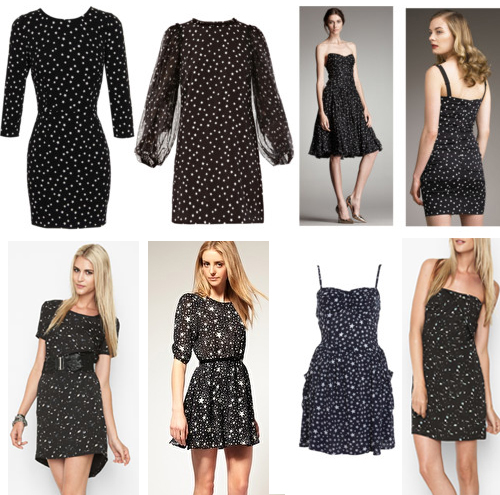 Top Row: Dolce & Gabbana
Dolce & Gabbana Star Print Dress, Dress 2, Dolce & Gabanna Star Print Strapless Dress, Dolce & Gabbana Star Printed Lace Dress
Bottom Row:
BCBGeneration, ASOS Belted Dress with Star Print, Miss Selfridge, BCBGeneration

Left: Blouse- Dolce & Gabbana Silk Star Shirt, Pants – Dolce & Gabbana Star Print Stretch Pants
Right: Top- Zara (Similar: ASOS Star Print Top), Pants- ASOS Star Print Pants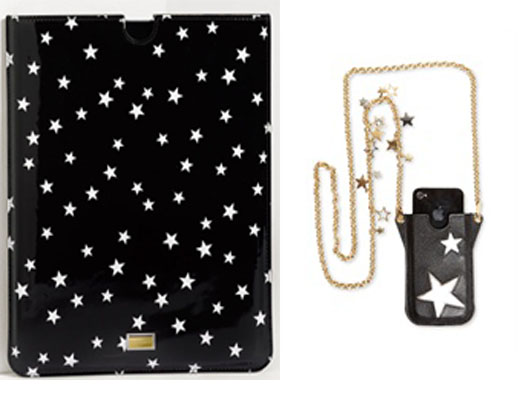 Dolce & Gabbana for under $500!
Ipad cover, Cell Phone Holster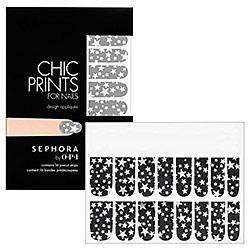 Sephora even lets you put the stars on your finger tips! Chic Prints for nails. I actually bought this and will be doing a review on them soon.