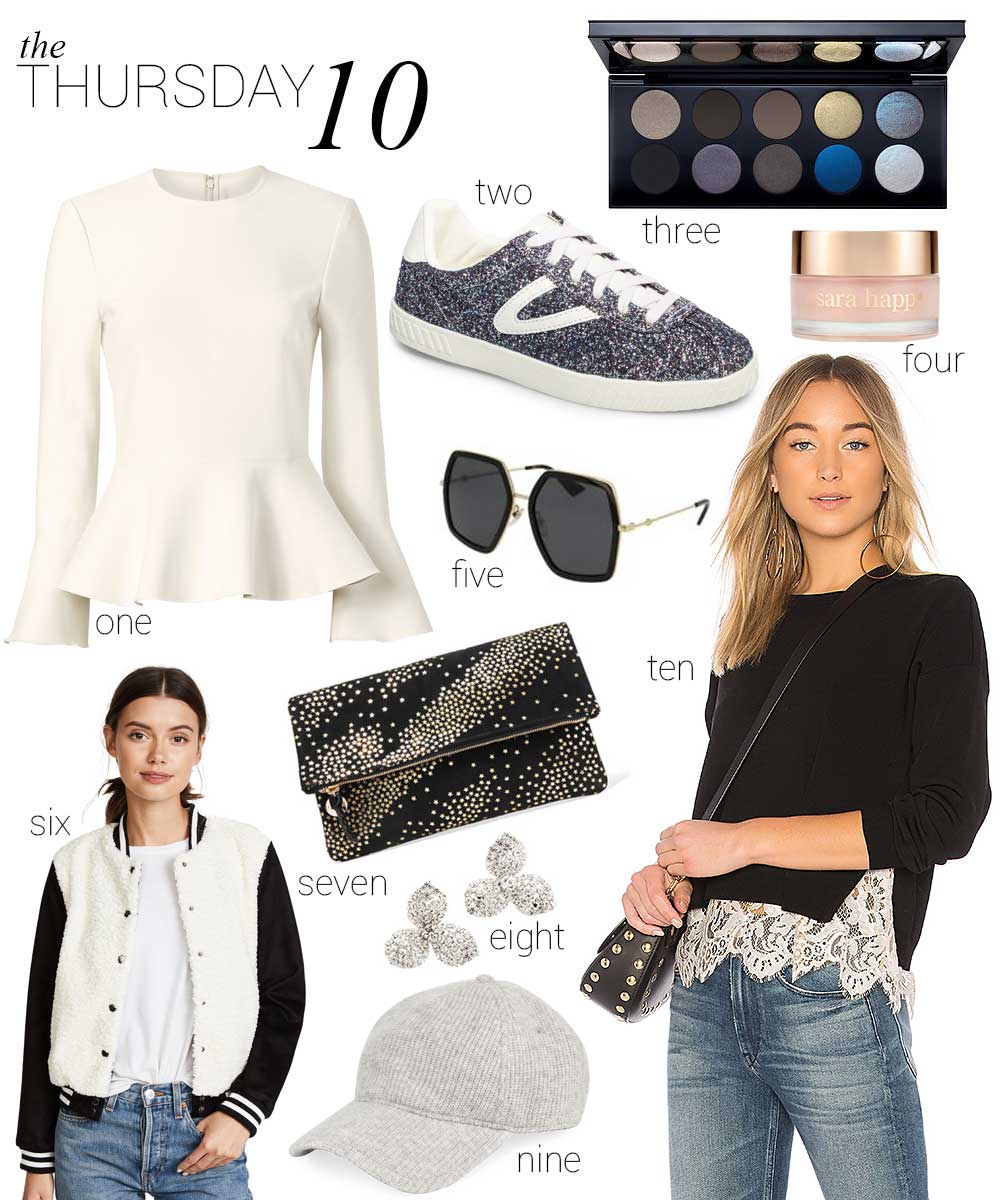 – I've been looking for a new pair of sneakers recently and stumbled upon this pair of glitter sneakers. I like that they are casual all while giving your look a little extra something. They also come in silver and rose gold metallic for under $60. The glitter pair are under $90, which is still a great price!
– While I am definitely a huge fan of moto jackets, this bomber jacket really caught my attention. It has black, faux suede sleeves and white sherpa on the body. I also saw this one by Levi's that is all white.
– I'm all about comfort when it comes to my style. Now that the weather is getting a little cooler, I love living in cozy sweaters. I love the lace detail on this Alice + Olivia sweater, and also how it gives it a layered look!
– I stopped into sephora the other day to purchase a palette from Colourpop Cosmetics and while I was there, I took a look at the Pat McGrath eyeshadow palette. Not only are the shades beautiful, they feel so buttery and soft. These palettes are definitely on my most wanted list! I made sure to include them in my Beauty Gift Guide so be sure to check it out if you haven't yet.
one | two | three | four | five | six | seven | eight | nine | ten