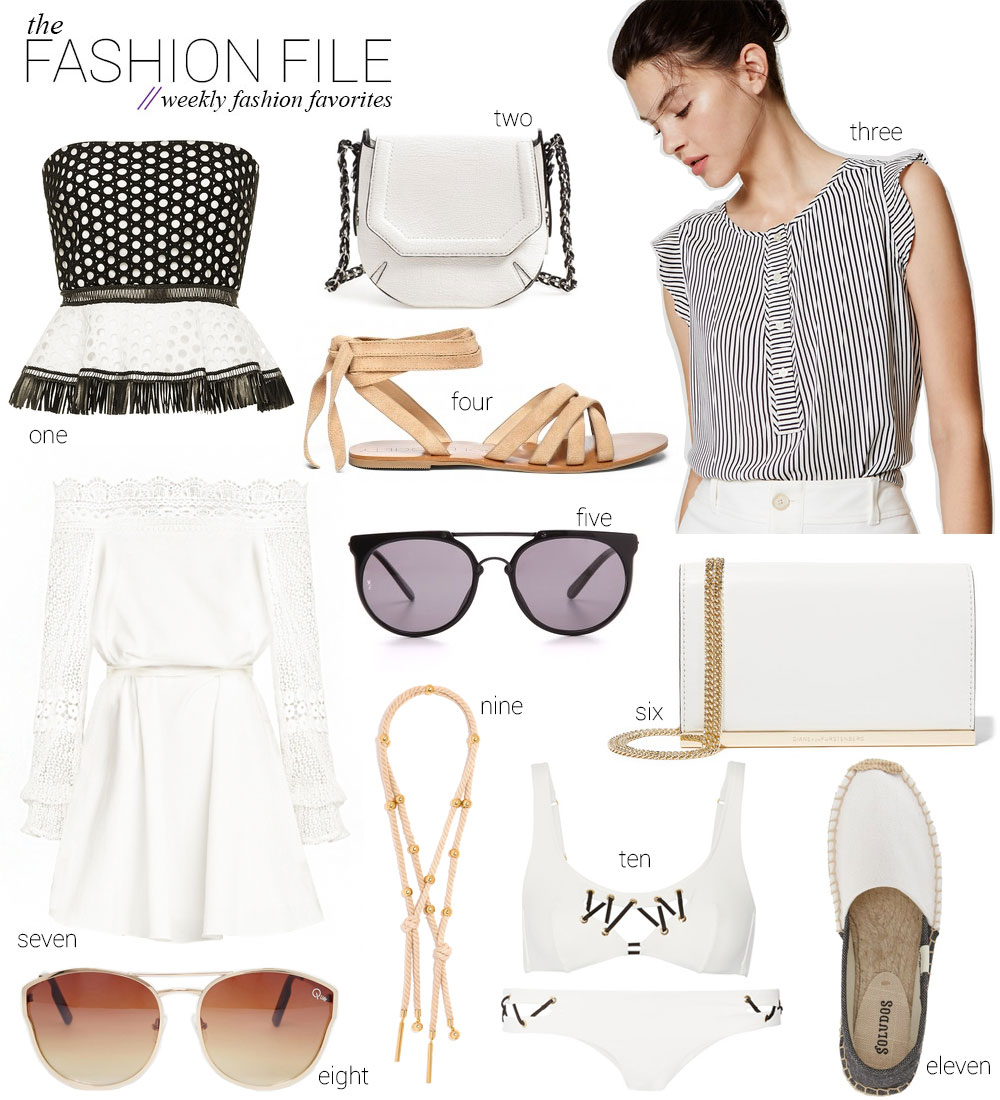 one | two | three | four | five | six | seven | eight | nine | ten | eleven
– Some of my fashion favorites this week… How adorable is this white off the shoulder dress? You can wear it cinched at the waist or lose for a more casual feel. I've been wearing my aviators a ton lately and I'm thinking I need to add a new style, like these gold Quay sunglasses, to my rotation. Also, I don't really wear sleeveless top but this striped top is cute (also happens to be on sale)! I love the detail on the sleeve.
– Have you guys checked out the Nordstrom Half Yearly Sale yet? It started yesterday just in time for all the Memorial Day sales! I'll be taking a look online to see if there are any cute summer tops I can add to my wardrobe. I'm also needing some new running shoes so will see if there are any good ones on sale there. If not, there will be plenty of sales going on this weekend so I'm sure to find some!
– The Becca x Jaclyn Hill Champagne Collection is being released today. I am sure it will sell out super fast! I am thinking of getting the Face Palette but I just bought the Opal Glow on the Go set so I'm not sure.