We are just one week away from the Tootsies Top Blogger finale and event so I thought I would share some of my favorite picks from their online shop on farfetch. My favorite has to be this little black dress by Halston Herritage, I just love the off the shoulder neckline and the flare skirt!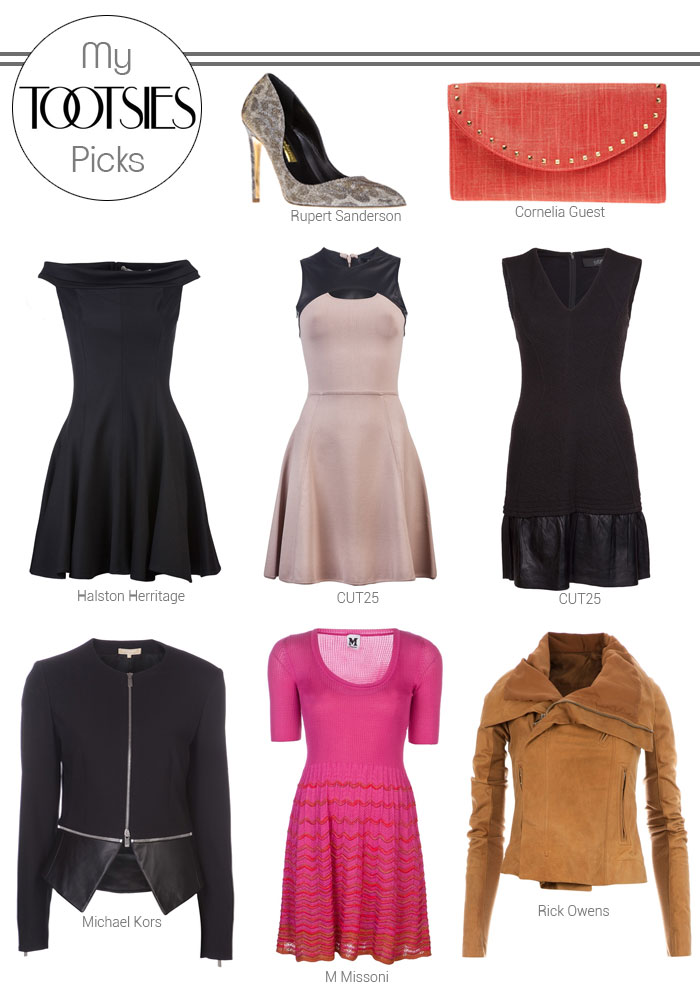 Rupert Sanderson | Cornelia Guest
Halston Herritage | CUT25 | CUT25 | Michael Kors | M Missoni | Rick Owens
Also for those of you in Dallas, make sure you save the date for Thursday July 25th for the finale of the Tootsies Top Blogger contest. There will be cocktails and snacks as well as a BCBG trunk show, and you also get to meet the five top bloggers! Hope to see you all there!