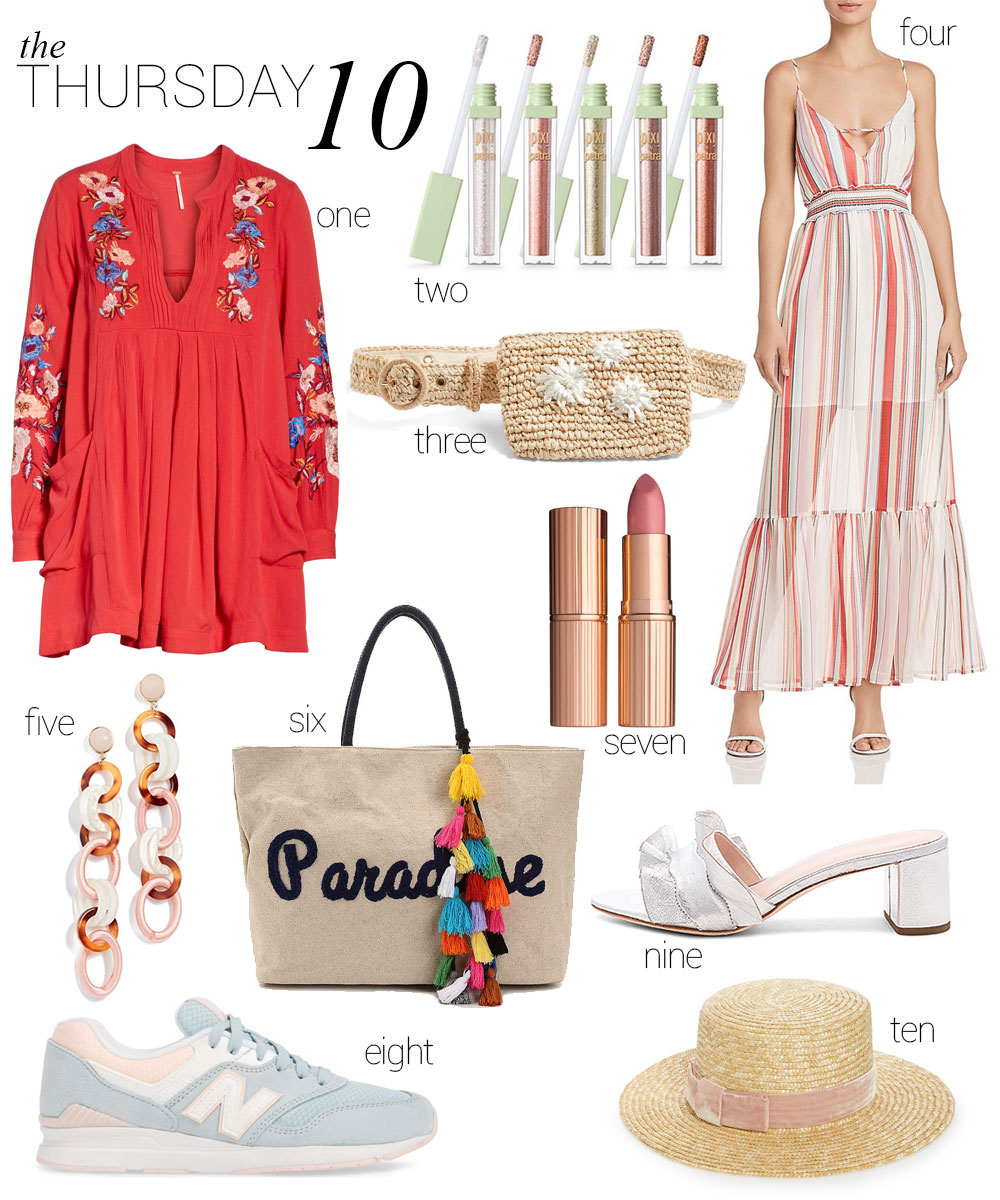 – Last week while in Montreal, I wore my New Balance 696 sneakers all day long while walking through the city. They were the most comfortable sneaker I've worn and have already started looking for another pair! I came across the New Balance 697 sneakers which are very similar and come in a variety of color combinations. I'm torn between this pastel pair or this pink and grey pair on sale for $69.
– With my upcoming trip to Arizona, I've been looking for some cute summer dresses. I got this yellow one the other day, it's perfect for that desert heat. I also really like this flowy embroidered dress by Free People. The long sleeves might come in handy when needing a break from the sun.
– Pixie just released these new glimmer eyeshadows. They are long lasting and super easy to apply. All you have to do is swipe the product onto your lid for a nice summery glow. You can also use as a topper on other shadows for an ultra glam look.
one | two | three | four | five | six | seven | eight | nine | ten
In case you missed it:
– Canadian Grand Prix Vlog
– Chanel Les Beiges Healthy Glow Makeup
– Chick Pea Salad Recipe