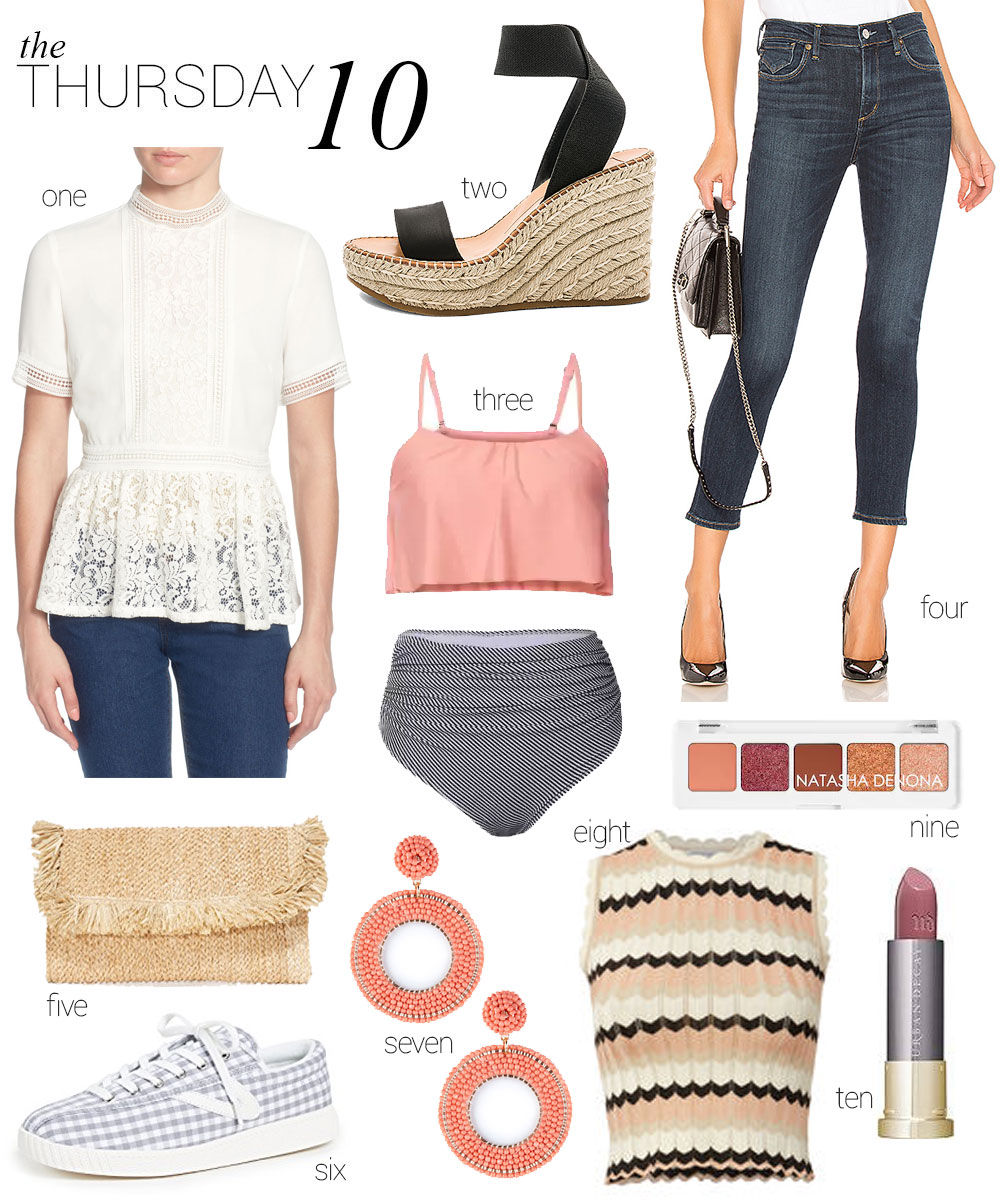 – I ordered this white lace top the other day with plans of wearing it on Easter Sunday. Hopefully it works out! I really liked that the sleeves were a bit longer and also the detail at the neck.
– I am on the hunt for some new wedges and loved the clean look of this Dolce Vita one. I also like that it's not too high, which makes it a bit more comfortable!
– A package from Urban Decay arrived last week and it contained one of their Vice lipsticks in the color, Balktalk. It is a very pretty mauve shade, which was perfect, being that mauve lipsticks are one of my favorites. I would definitely recommend it, especially if you're a fan of mauve lip shades like myself.
– I'm not one to wear a two piece swimsuit, but I thought this one was really cute. It has a high waisted bottom and a top that also has some pretty good coverage. It's also super affordable!
one | two | three | four | five | six | seven | eight | nine | ten