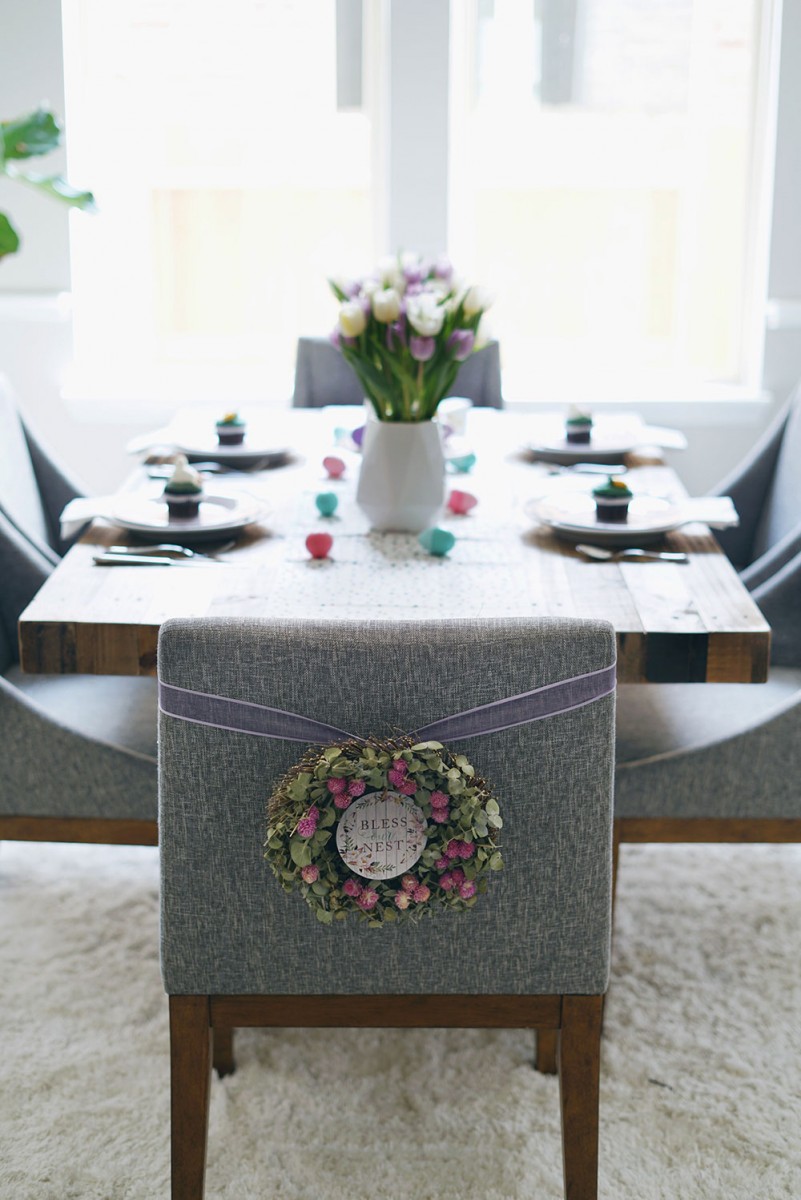 I feel like it's been a while since I decorated my dining room for a holiday. With Easter coming up this Sunday, I thought why not get a little festive. Even though I will be heading out to brunch that day, I figured it would at least make things look pretty at home.
I re-used my the runner I purchased for Valentine's Day and it actually went really well with everything else. I did purchase some new salad plates at Home Goods in a lavender shade. They were only $2.99 each, so not too bad. Luckily I found some pretty, purple tulips at Whole Foods that went perfectly with the plates! To give the table a fun little easter feel, I also though in some pastel eggs that I picked up at the dollar section at target.
I'm pretty happy with how the table turned out. Especially after not having to spend too much! What are you plans for Easter Sunday?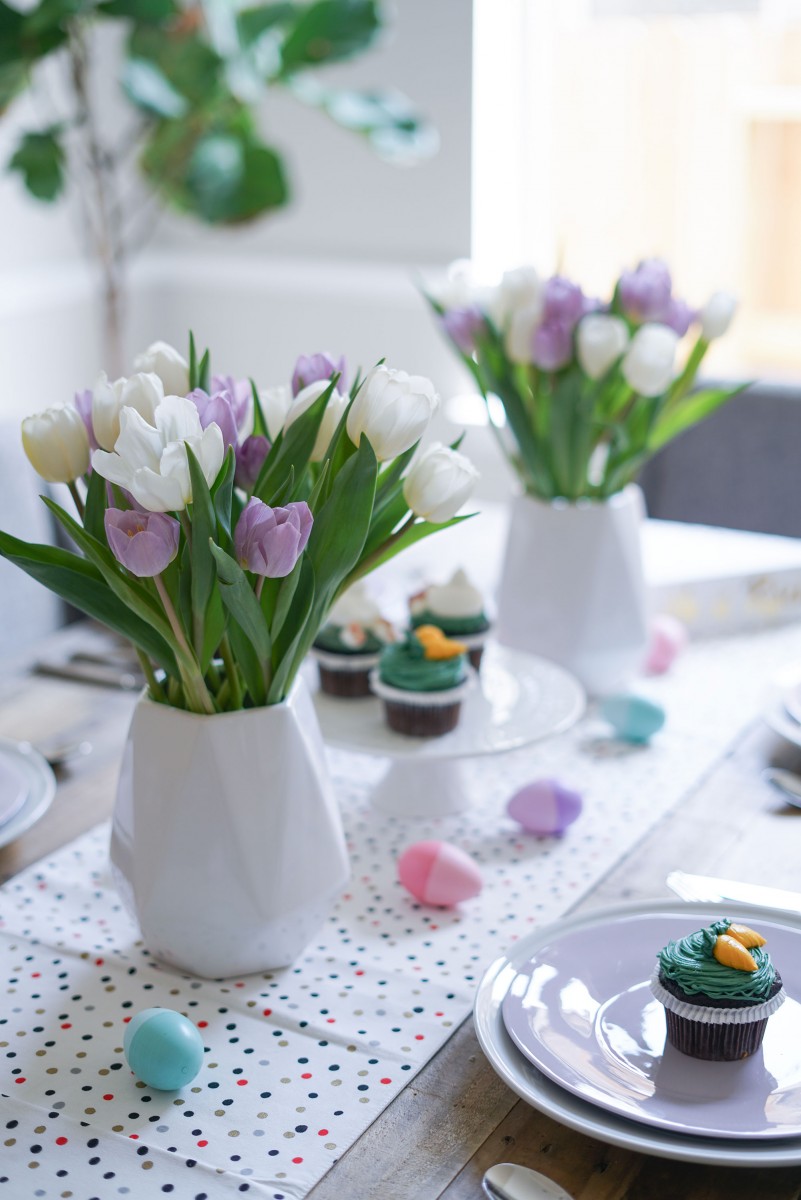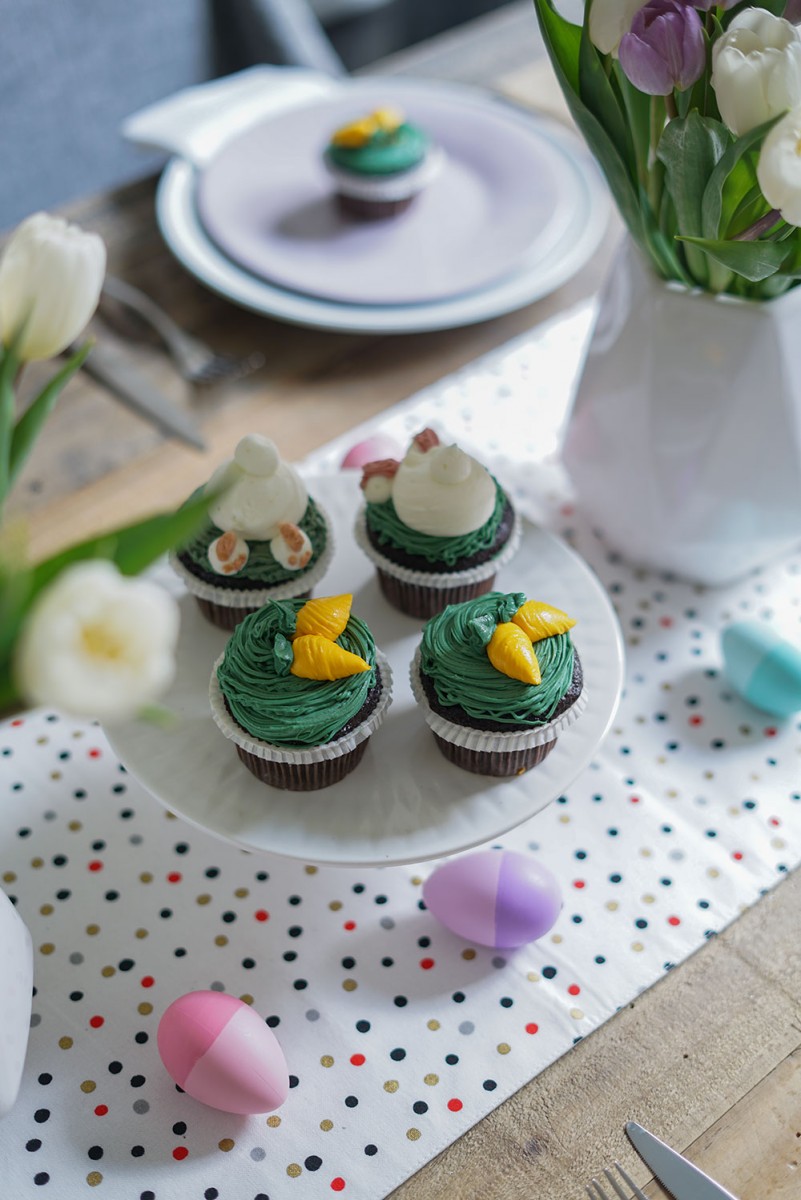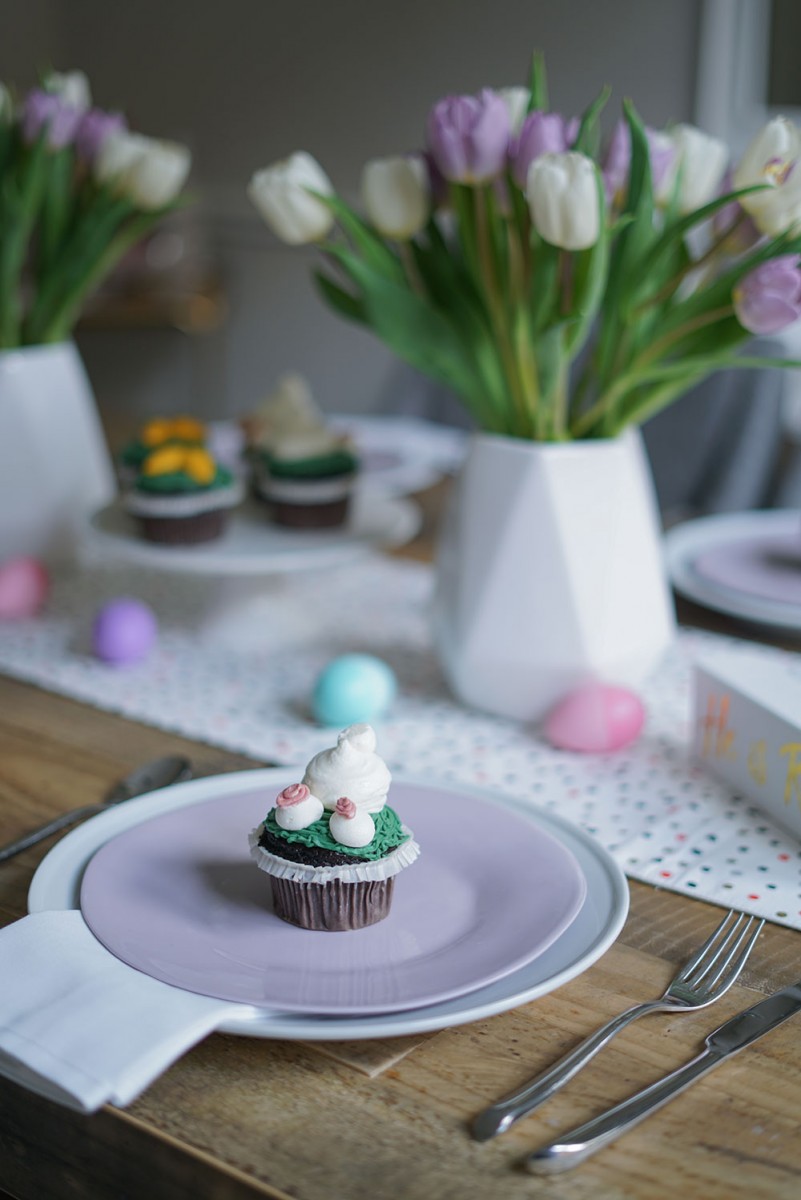 Follow HOMEBYLYNNY on Instagram for more home decor posts!