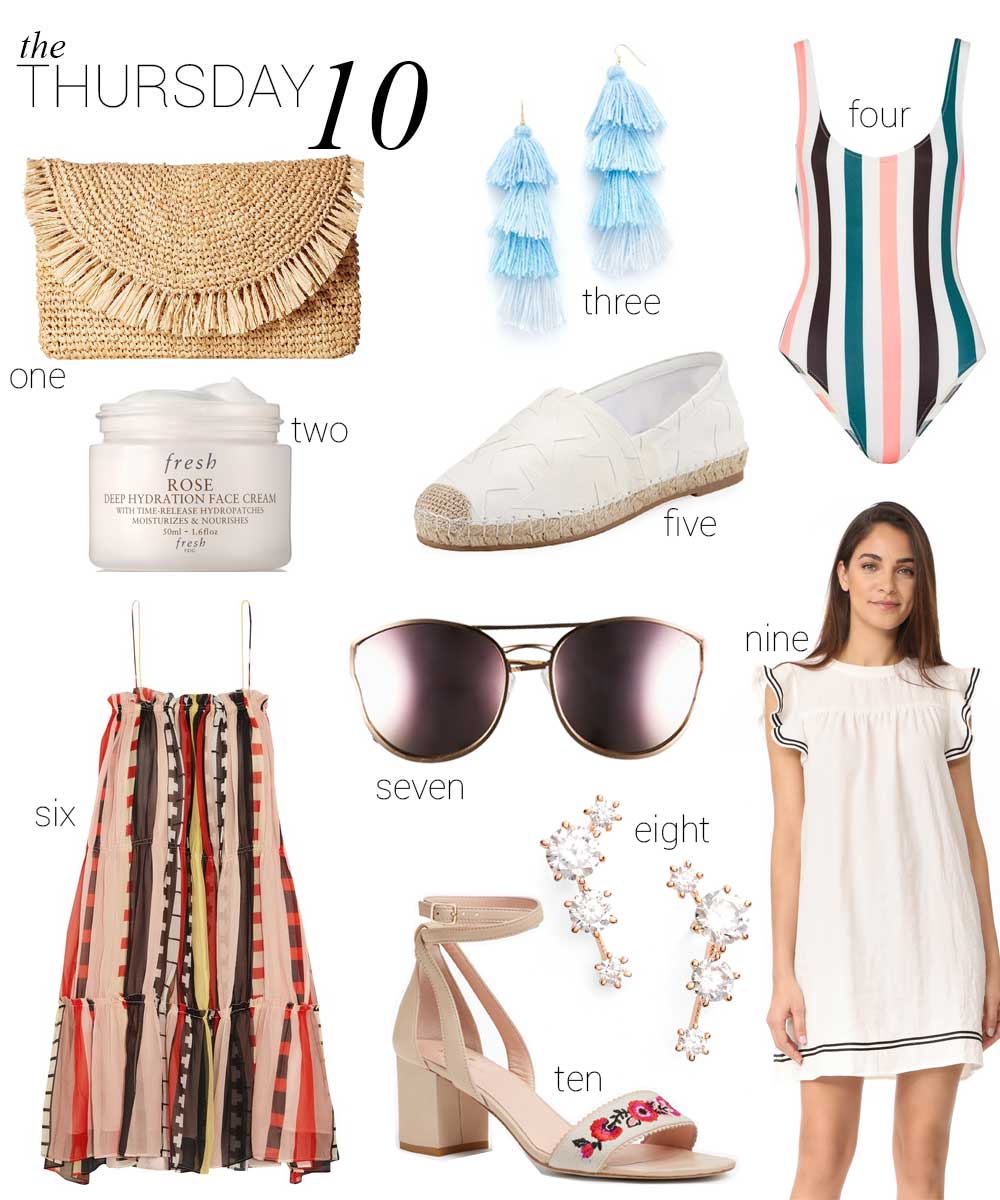 Now that I am back from a weeks vacation, I've started browsing sites online to see what I can add to my summer wardrobe. It's been a couple months since I've added some new items to my closet since I've been busy with the sale of my house and moving. I'm definitely on the look out for some cute sandals and espadrilles as well as some colorful tops.
I loved these Valentino espadrilles with white stars on white canvas. They would look great white the light wash denim jeans I bought back in March. These nude sandals with the embroidered detail are also super cute and are on trend! Embroidery is really popular right now and this is a great way to incorporate into your look in a subtle way.
While in Malibu last week, I saw a swimsuit almost identical to this one and thought how cute the retro feel of it was. The stripes are vertical which makes it much more flattering!
I feel like I need to up my earring game this summer. I usually opt for studs since my hair is so long but I'm thinking longer earrings will help frame the face when my hair is up in a pony. It's also a nice way to add some color to my look.
one | two | three | four | five | six | seven | eight | nine | ten