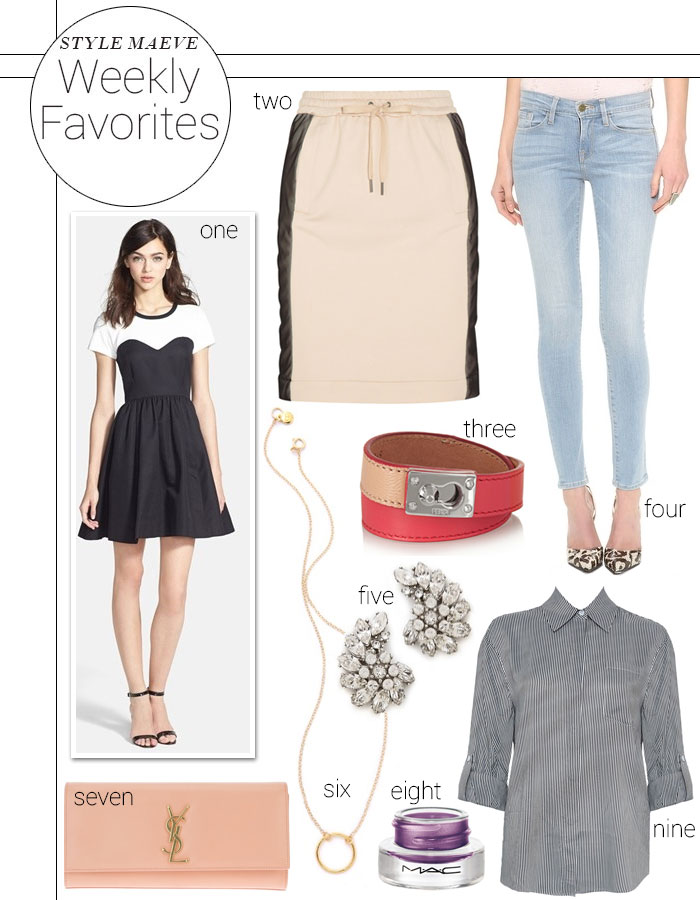 – Have you taken a look at the Shopbop winter sale yet? They have tons of items up to 70% off and it's not just winter items, these grey current/elliott skinny jeans would be perfect for spring paired with pastels. If you are always on the look out for boots, they have plenty on sale right now too.
– MAC's Fantasy and Flowers collection is out and I just love their fluid line colors in green and purple. It will add a nice little pop of color to your eyes if you don't want to add full on color with eyeshadow.
– The Winter Olympics have officially begun in Sochi Russia! The opening ceremony airs tonight, and team U.S.A will be outfitted by Ralph Lauren. To take a look at the collection, which includes sweaters, polo's, and accessories, click here to visit the Ralph Lauren website.
one | two | three | four | five | six | seven | eight | nine