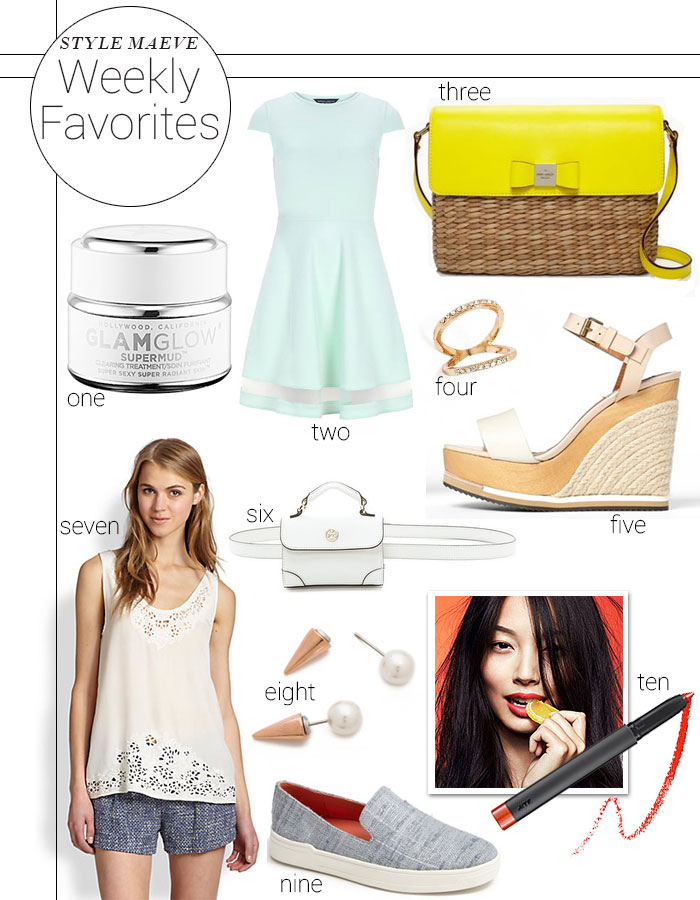 one | two | three | four | five | six | seven | eight | nine | ten
I received a sample of GlamGlow Youthmud Treatment last time I went to Sephora and I finally used it earlier this week. I am kind of obsessed with it now! It left my skin so soft and smooth, and feeling so clean that I just have to go out and buy it this weekend. I am also thinking about getting the GlamGlow Supermud Clearing treatment, which is more to get rid of blackheads.
If you are still looking for an orange-ish lipstick to wear this spring, you really need to check out Bite's Matte Lip Crayon in Blood Orange. The color is really nice and not full on orange like their clementine color, the blood orange has more of a reddish/pinkish tone to it. I was so close to getting it last week but was still not sure about pulling away from my regular pinks.
Make sure to check out my latest articles over at P&G Beauty!
– 5 Makeup Bag Essentials for Spring
– Color me Hemlock: Mani of the Month