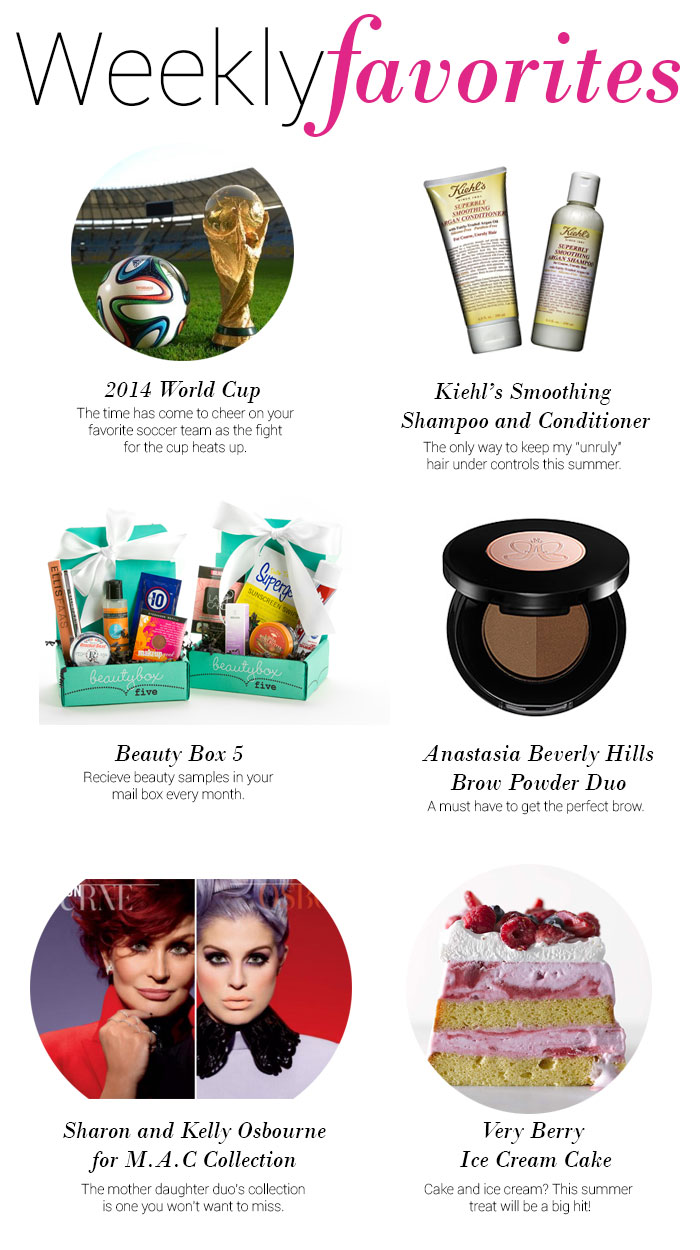 We are just 1 week away from the official start of summer but my hair is already needing some therapy from the sun and chlorine. I hadn't been using this Kiehl's shampoo and conditioner for a while (even though it's my absolute favorite) but I decided to get back on it to make sure my hair stayed healthy throughout the summer. Speaking of summer, doesn't this Berry Ice Cream Cake look like the perfect summer treat? Williams Sonoma has your frozen dessert 101 along with some really delicious Ice Cream recipes.
On the makeup note- have you checked out Sharon and Kelly Osbourne's latest collaboration with MAC Cosmetics? The packaging comes in Sharon's signature red while Kelly's comes in her recent signature purple color. It's been getting great reviews for its color palette so you definitely want to check it out. I just started using Anastasia Beverly Hills Brow Powder on my brows (using this brush) and I love it. I got it in as a sample from Sephora and was instantly hooked, I'm thinking about trying out the pencil as well to see which I like best. Since we are on the subject of samples, I love getting samples and trying out new products. If you do too you should check out Beauty Box 5. You get 5 samples delivered to your mail box every month, and it's not just the mini sample size either.
One last thing… Will you be watching the World Cup? The games got started yesterday in Brazil and will continue for the next month.