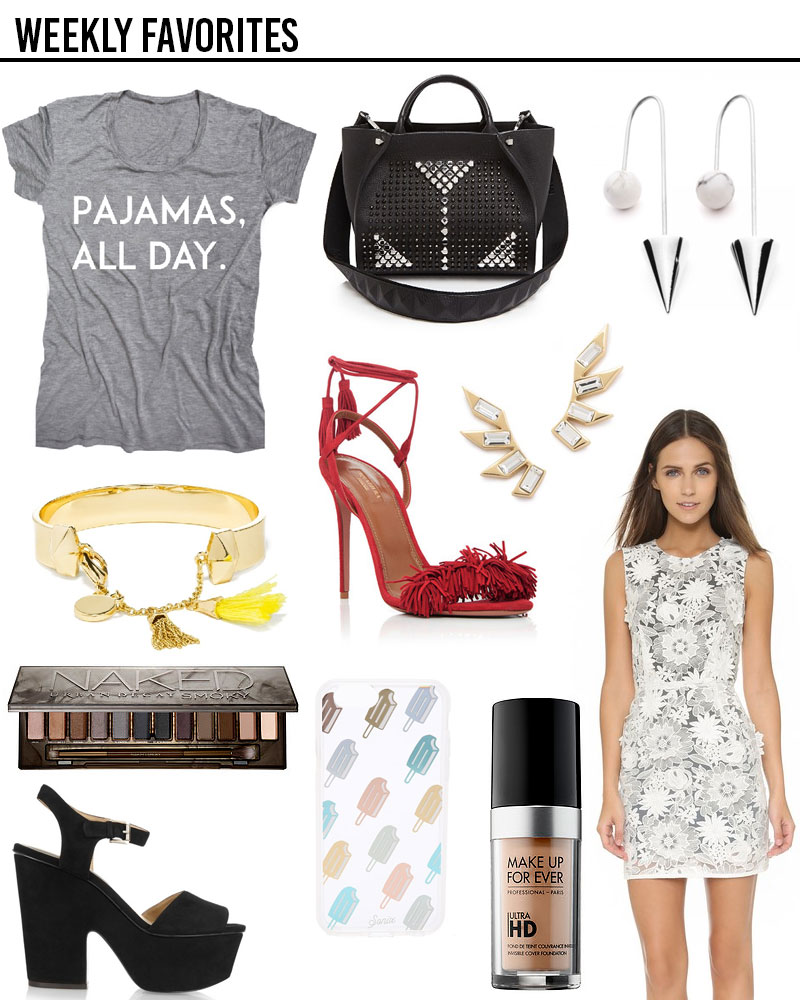 – A couple new beauty items that came out recently was the new naked palette by Urban Decay, and the new HD foundation by Make Up For Ever. The Naked Smokey is the 4th palette in the naked line and features colors that will help you create a smokey eye, unlike the other 3 more neutral palettes. The new Ultra HD foundation is just an updated version of their HD foundation, which I loved. I have heard the formula is a little different so I would like to try it out. Hopefully I will like it as much as the original!
– Any time I'm searching through jewelry designer Amber Sceats website it's so hard to narrow down the favorites! There are always pieces that will add a little edge to a look, like these white marble and spike earrings.
– I've been seeing so much fringe on shoes lately. These red Aquazzura ones are cute because it's just the right amount of fringe without being too over the top.
– There is something about lace dresses that always catch attention. I loved this black long sleeve one with peter pan collar, but thought this white one was more appropriate for the season.
Grey T-Shirt | MCM Stud Satchel | Marble and Spike Earrings
Tassel Cuff | Fringe Sandal | Crystal Ear Crawlers | Naked Smokey Palette
Black Platforms | Iphone Case | Ultra HD Foundation | Lace Dress