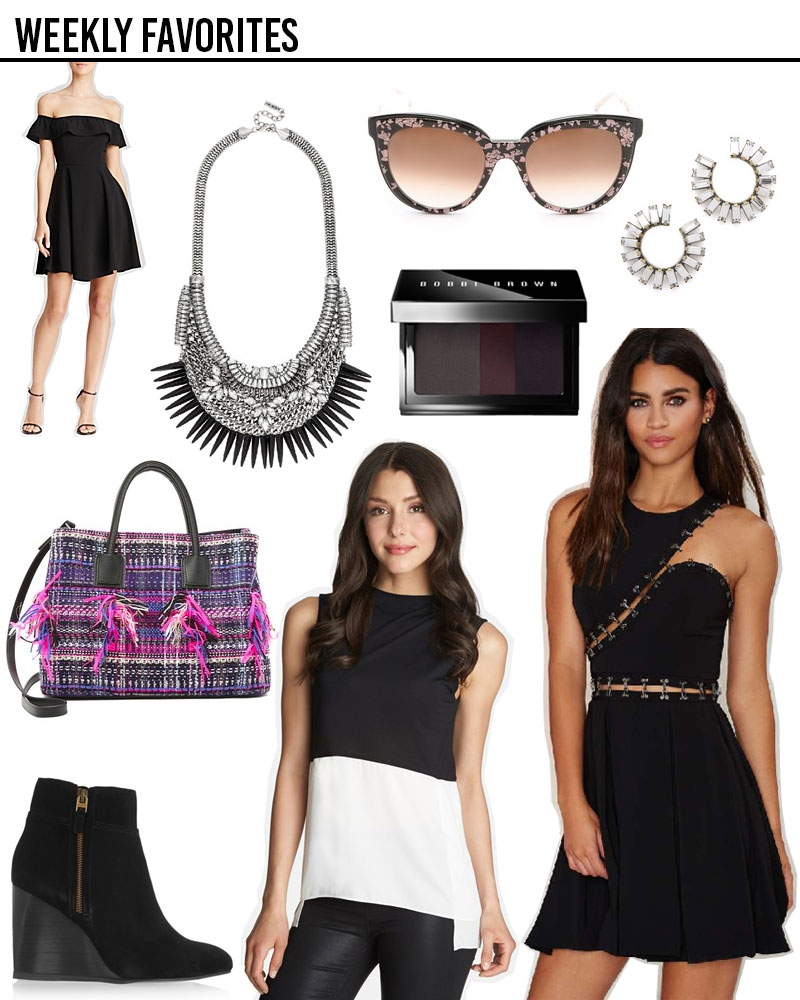 -It's hard not to start looking at all the fall fashions that are beginning to pop up in all the stores even though it's still 100 degrees out here… Like these booties cute booties by Lanvin, and this tweed tote. I also like this black and white top which is light enough to wear right now, and with a blazer in the fall.
-I'm also still feeling this style necklace! You probably remember my post on my bauble bar spike necklace that I had been pairing with everything from a plain black tee, to a little black dress…
– Fall clothes aren't the only things popping up in stores, so is fall beauty! I love the colors in this Bobbi Brown pigment palette.
– I've told myself I'm not going to be purchasing any expensive sunglasses due to the fact that I either misplace them (I've done that to two this past month) or scratch them up. But… I can still appreciate a pretty pair when I see one, like these black ones with specs of rose gold all over!
Off the Shoulder Dress | Spike Necklace | Sunglasses | Hoop Earrings | Eye Palette
Tweed Tote | Booties | Color Block Top | Black Dress