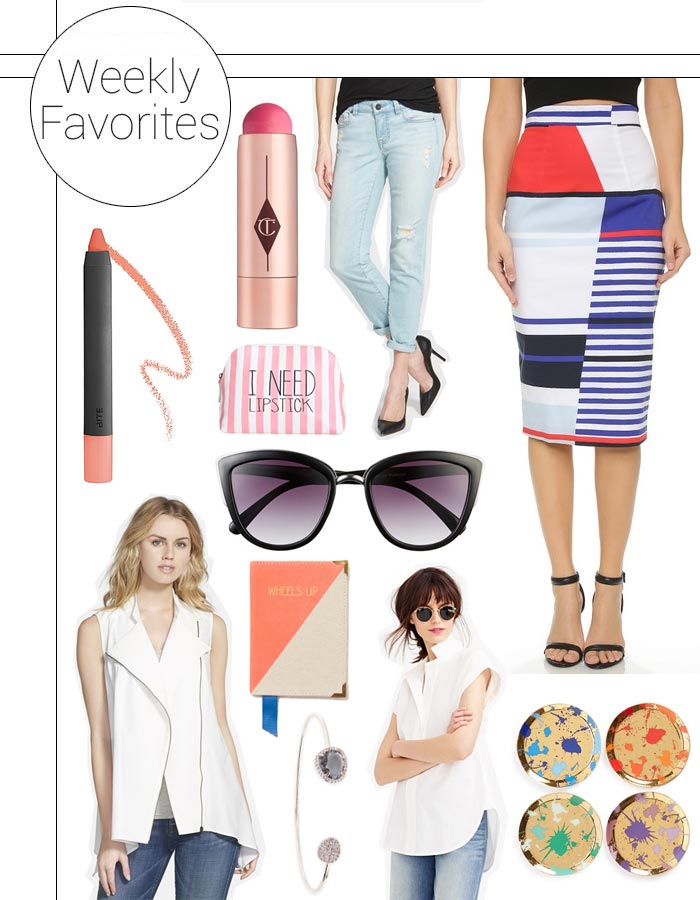 Happy long weekend! Monday is Memorial Day so there are lot's of sales going on! I've been looking through the Nordstrom Half Yearly Sale and adding things to my cart as I go.
I like dressing in layers so when I saw this sleeveless vest (on sale for$34) I thought it would be a perfect layering piece for summer. I've also been on the hunt for a new pair of jeans and found these on sale for $39. The color is a lot lighter than I normally wear but for the price, I could just use them for when I want to switch things up a little from my norm. J.Crew is also having a sale this weekend with 30% off. This white short-sleeve top ($54) caught my eye!
Other sales going on this weekend:
Old Navy – Up to 50% off everything
ASOS – 20% off. I'm thinking about this dress, and this dress for an upcoming event I'm attending, but I'm also loving this summer dress.
BCBG – 30% off.
Bauble Bar – 20% off.
Loft – 40% off. I like this eyelet blouse!
Click for product details: