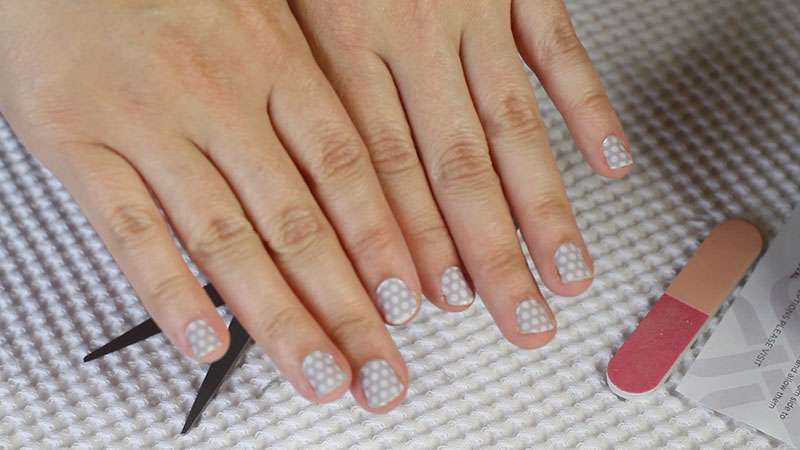 So Jamberry Nails are wraps for your nails that come in all kinds of colors, and patterns. It's basically a nail adhesive that you apply using a little bit of heat! This is perfect for those of us that want to get a quick and super easy nail color at home.
I usually wear the Sally Hansen nail strips, or the ones from Sephora, because it is just so much easier than using polish, and also the nail strips don't chip nearly as quick as polish. When I was told about the Jamberry Nail wraps, of course I was interested since it was right up my alley.
Pros:
– The wrap itself is pretty sturdy. For example it didn't tear while I filed it down to fit my nail!
– They went on smoothly! No wrinkling or bubbling.
– Durable. They last for days without chipping or peeling! They key is to make sure you warm up the adhesive enough so that it sticks all the way to your nail.
Cons:
– You need to heat them up before applying. I know it's not that big of a deal, but the fact that I had to get my hairdryer out to apply these was a little of a pain. I like the fact that I can apply other nail wraps basically anywhere I am, without needing a heat source.