Here's a look at some of the latest fashion trends this winter to keep you looking looking great during these cold months.
1. Tartan: Plaid isn't just a Holiday trend! Thanks to a big punk influence this season, designers like Saint Laurent, Moschino, and a slew of others, have given tartan a little more mileage this winter. Not going for a punk look? Incorporate this pattern to your look with a chic scarf.
2. Pastels: Bring out the pastels a little early this year! Pastels were seen heavily on the runway, but given a cozy winter feel in the way of large over sized coats.
3. Menswear: This trend is one that is always making a comeback. Feel free to invest in a great fitting blazer, or collared blouse. You'll find yourself bring it out again and again.
4. Punk: Have some fun with the punk trend, with a moto jacket, studded boots, or add a touch of punk to your look by adding a studded bracelet.
5. Capes: This year, capes have come back with a more structured look to them. Victoria Beckham showed some fabulous ones in her runway show! Capes are a great way to have fun with fashion while still being completely functional!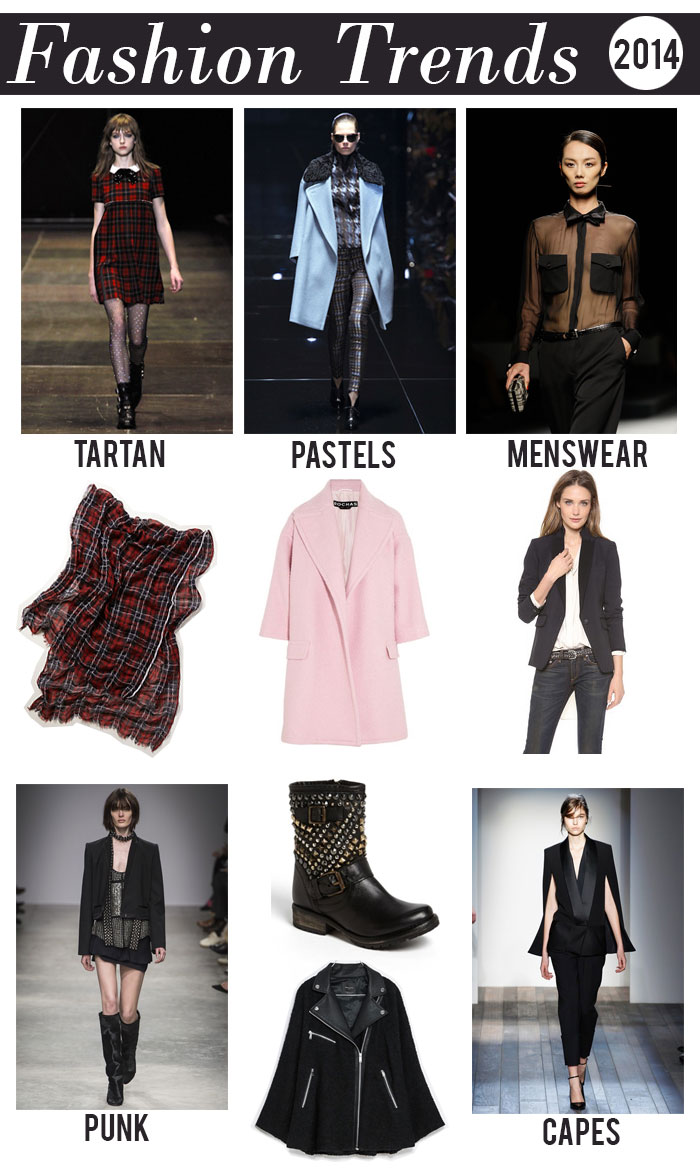 Pictured: Scarf | Coat | Blazer | Boots | Cape