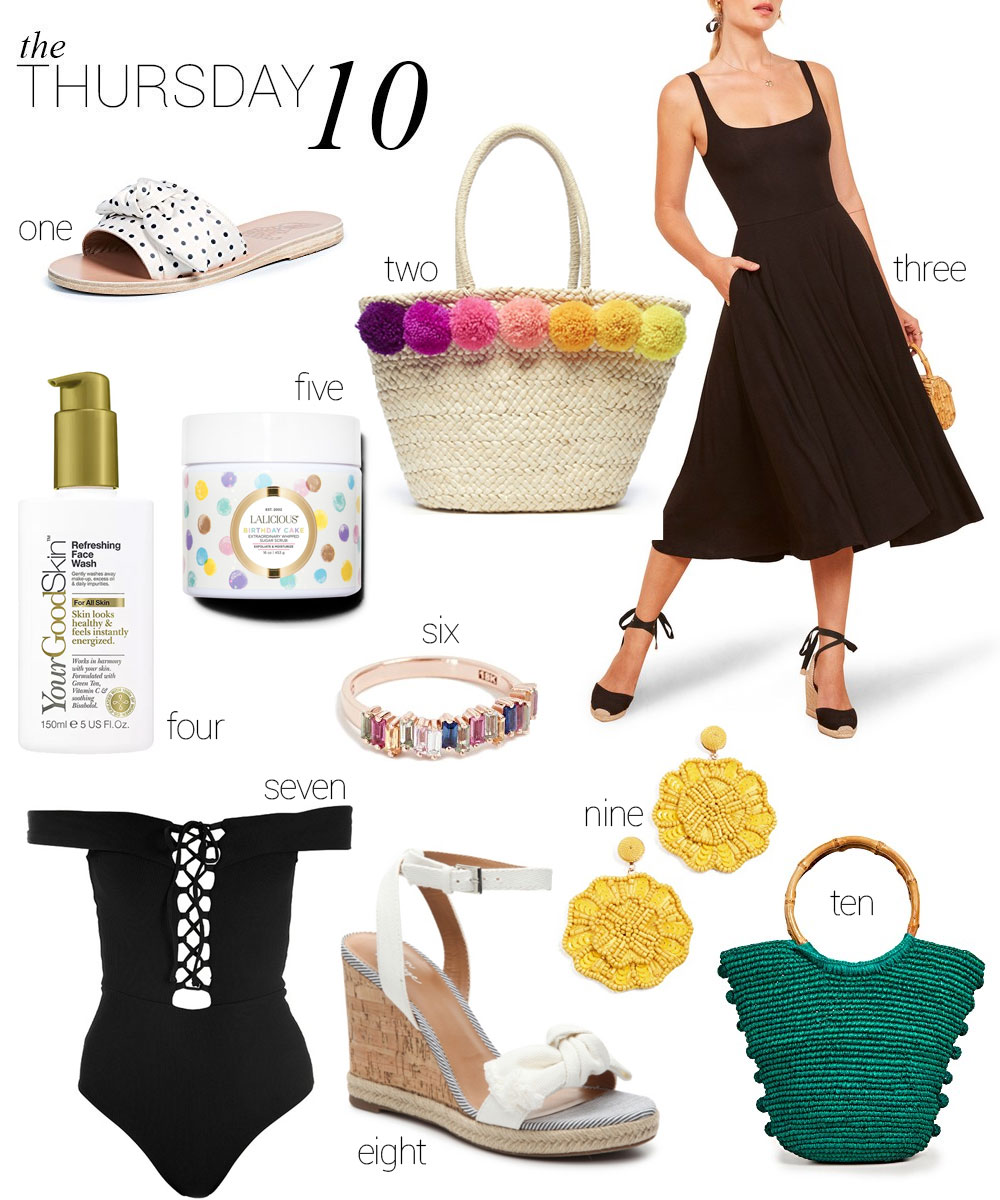 In this weeks Thursday Ten, I wanted to talk about a recent favorite product of mine, the YourGoodSkin face wash. I started using this brand at the beginning of the year and now I'm hooked. I even got my sister into their products when she tried one of the exfoliators I had in my guest bath! So, needless to say, It's about time I talk about this brand on here.
The YourGoodSkin face wash and brightening exfoliating wash are staples in my shower. What I love about the face wash is that it removes all traces of makeup (even liquid liner and hard to remove mascara). My face feels clean yet not dried out. Two pumps is what I use to remove a full face of makeup. When I have no makeup on my face, I like to use the brightening exfoliating wash. It's a gentle exfoliator but leaves my skin smooth and soft.
Another product I have been using from them is the SPF 30 Day Cream. I use this when I am just sitting out on my patio and want protection from the sun. It had been so nice out this spring that I was spending so much time out there and needed a lightweight spf on my face. I definitely plan on packing this for my upcoming trips this summer.
I have been on the lookout for their makeup remover wipes but have yet to find them at my local walgreens. I'm hoping they work as well as their face wash at removing makeup!
one | two | three | four | five | six | seven | eight | nine | ten

Incase you missed it!
– What I'm wearing to the Montreal Grand Prix
– May Home Decor Haul
– Incorporating Apple Cider Vinegar in Your Beauty Routine