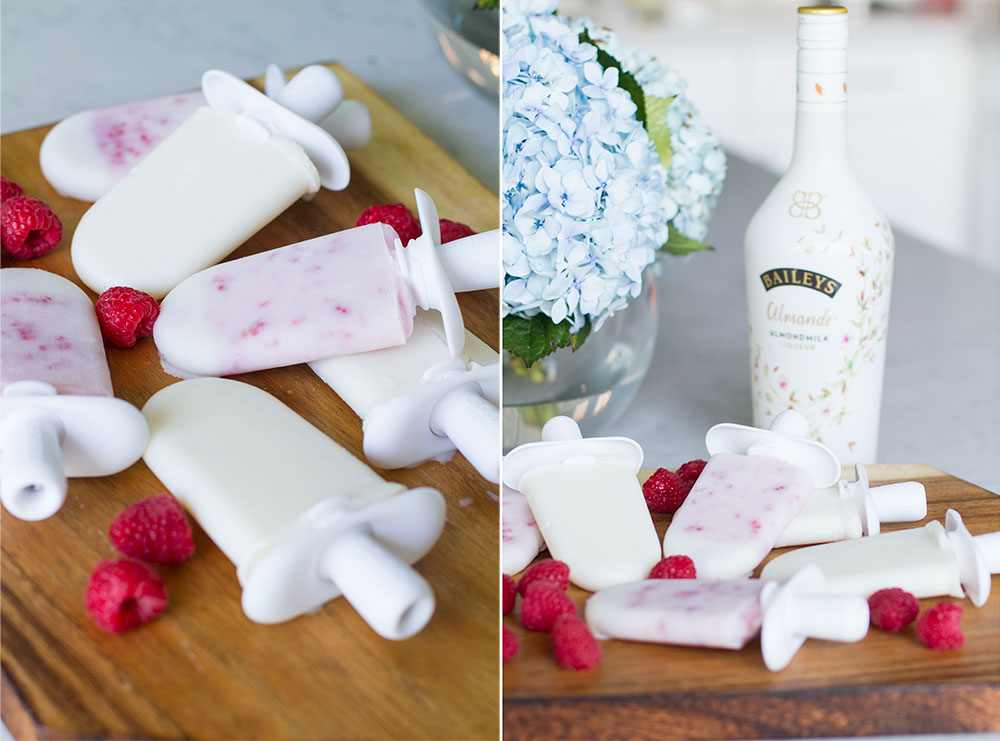 Today I am sharing with you my last of three recipe using the new Baileys Almande Almondemilk Liqueur. With this being the last week of summer I thought I would give a classic summer treat an adult twist. You may remember the first recipe from this series that I shared, the Baileys Almande Refresh, well we will be using that base for these boozy popsicles.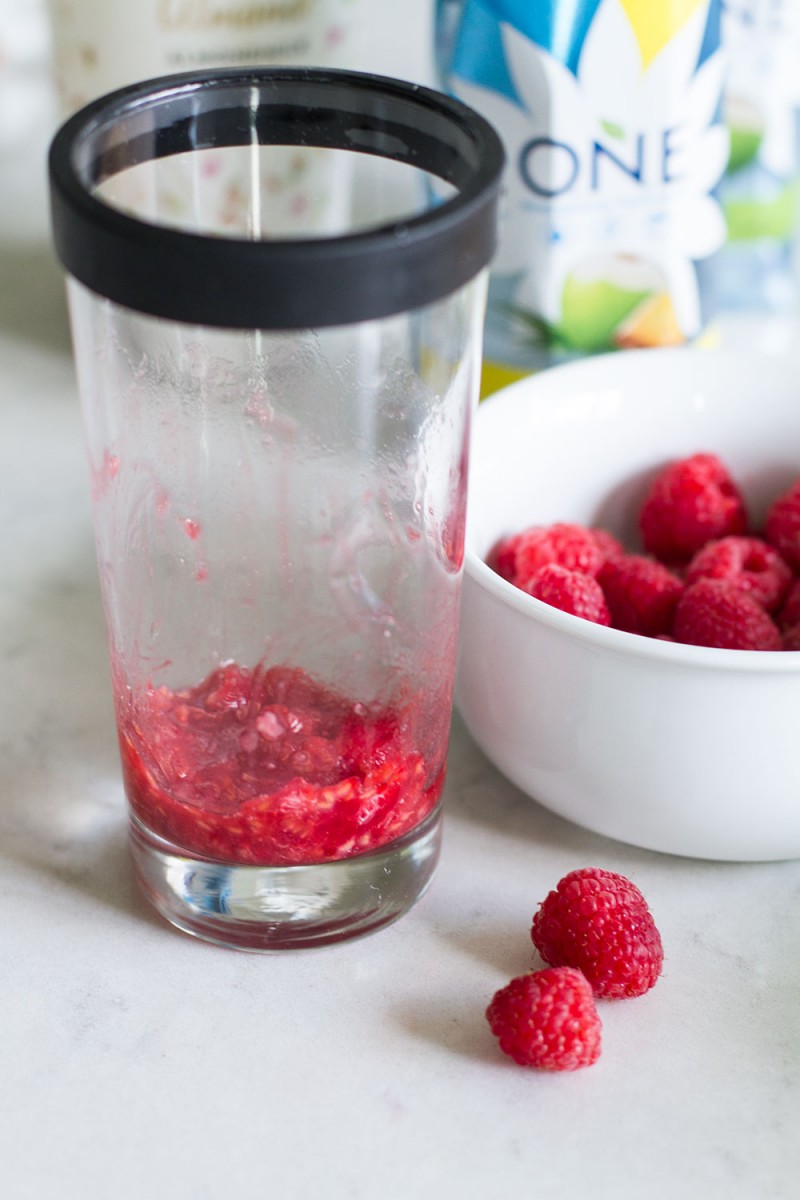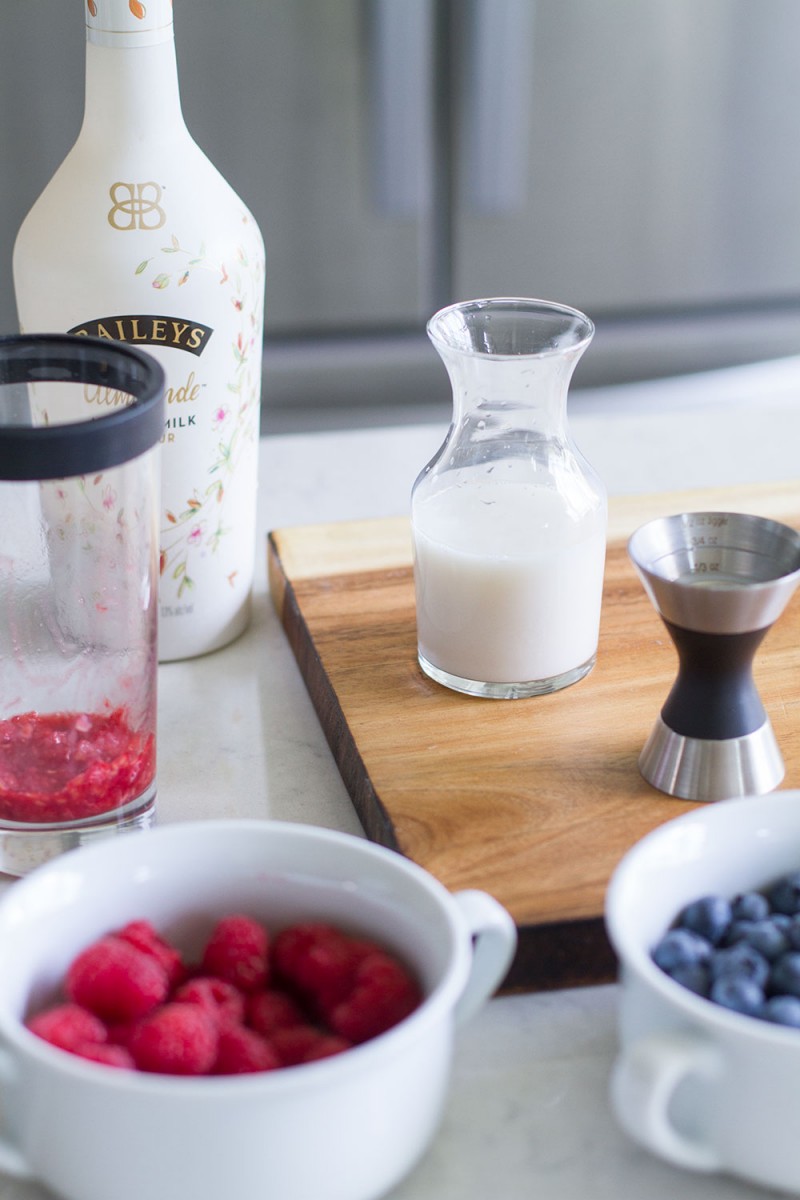 The first thing I did was muddle up some fresh fruit. I chose raspberries but you can go with any of your favorites like blueberries, blackberries, or even coconut and pineapple. I then mixed together 3oz of Baileys Almande with 3oz of coconut water along with the muddled fruit.
Note: I used plain coconut water for the one with the fruit and pineapple coconut water for the one without.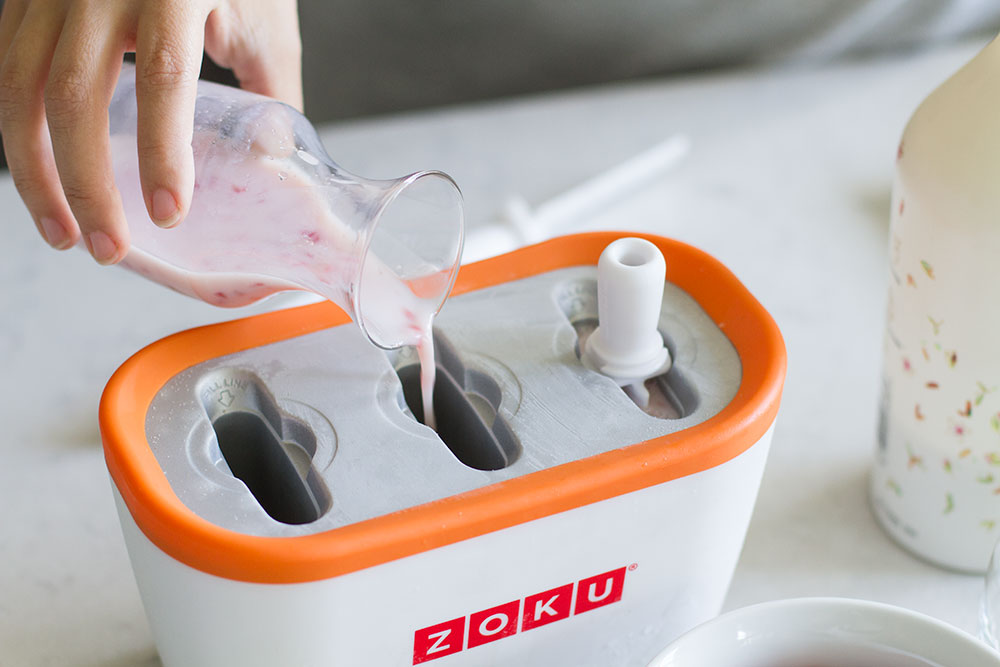 To create the popsicles I used a Zoku popsicle maker but you can use traditional molds as well. The Zoku was just the best choice for me since it only takes 10 minutes to freeze the popsicles!
Now all you have to do is wait 'till the popsicles are frozen and you are ready to enjoy!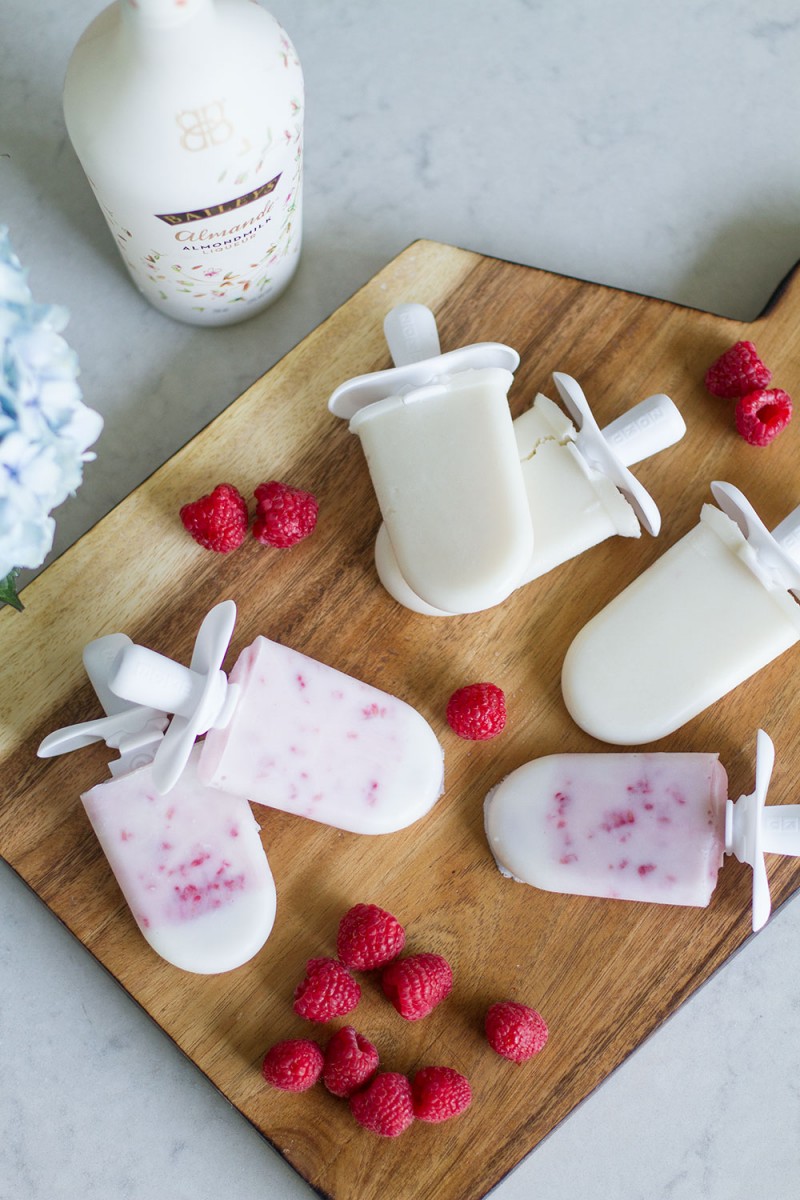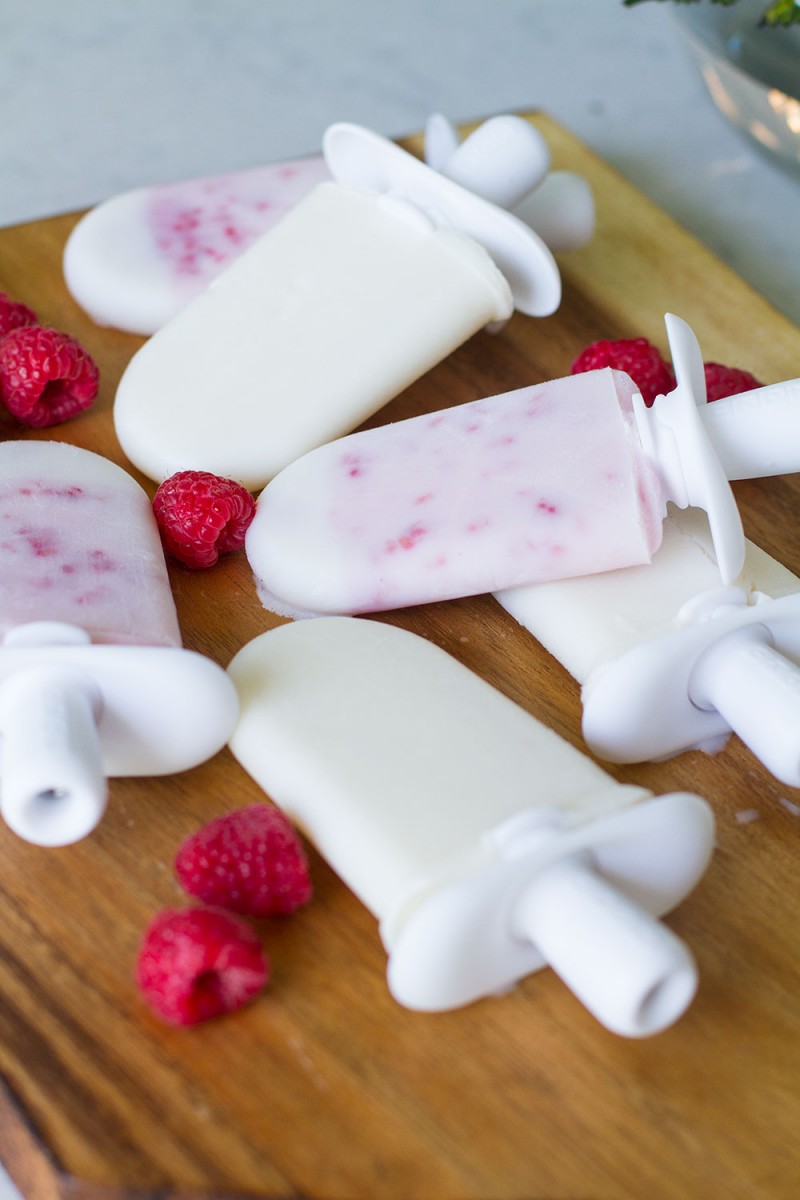 Boozy Popsicle Recipe
Recipe #1
Muddled Fruit
3oz Baileys Almande Liqueur
3oz Coconut WaterMix fruit, Baileys, and coconut water. Pour into popsicle molds and place in freezer until frozen.
Recipe #2
3oz Baileys Almande Liqueur
3oz pineapple coconut waterMix ingredients together and pour into popsicle molds. Place in freezer until frozen.

You can see my previous 2 cocktail recipes using Baileys Almande Liqueur here:
Baileys Almande Refresh
Baileys Almande Choclate Frozen Cocktail
Have you ever tried or made any alcoholic popsicles before?