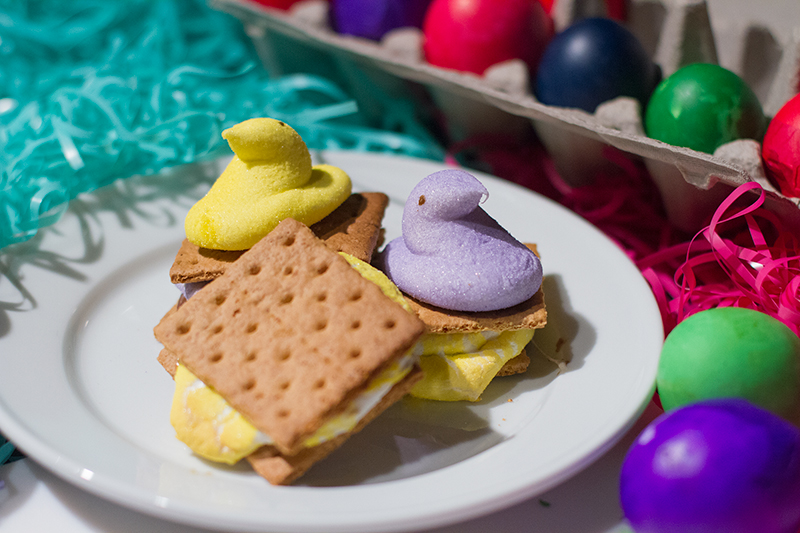 Happy Easter weekend! I thought I would put up a fun little dessert recipe for this weekend, peeps s'mores. It's super easy, but a cute take on the traditional s'mores. Just switch up your regular marshmallow with a peep!
All you need are:
– peeps
– chocolate
– graham crackers
Set your oven to 350 degrees. On a cookie sheet, line up the graham crackers and set the chocolate squares on top. Next, just set one peep on top of each chocolate. Put them in the oven for about 5 minute. Once they are out of the oven, top them with another cracker, and press down.
That's it! Hope you enjoy your Easter weekend!