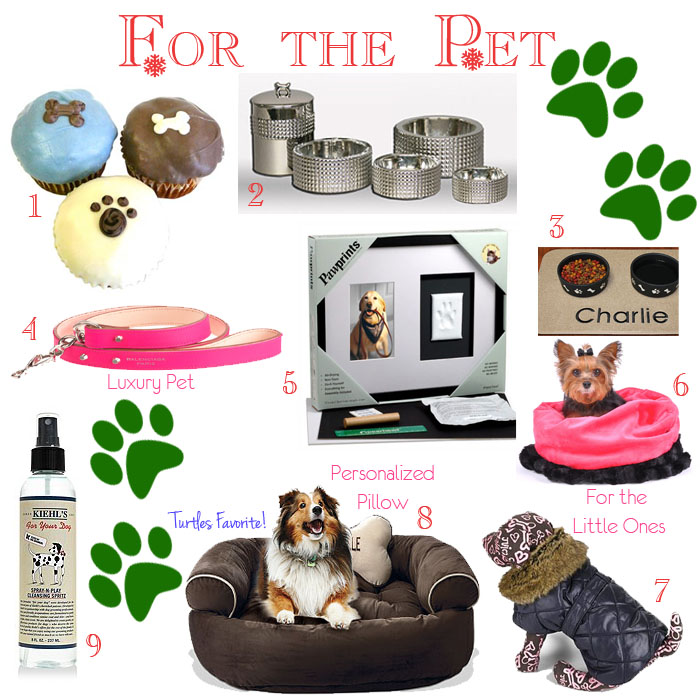 12 Days of Christmas
Don't forget about your pet for Christmas! There are so many gifts you can get them like yummy treats, or comfy beds.
1. Winter Pupcakes 2. Berlin Dog Bowls 3. Embroidered Pet Placemat 4. Balenciaga Dog Leash
5. Paw Prints Wall Frame 6. Jess & Co. Snuggle Bed 7. Juicy Couture Dog Coat
8. Frontgate Comfy Pet Couch 9. Kiehl's Spray-n-Play
If you are planning on giving an animal as gift, or getting one yourself,
don't forget to adopt from a shelter and save a life!