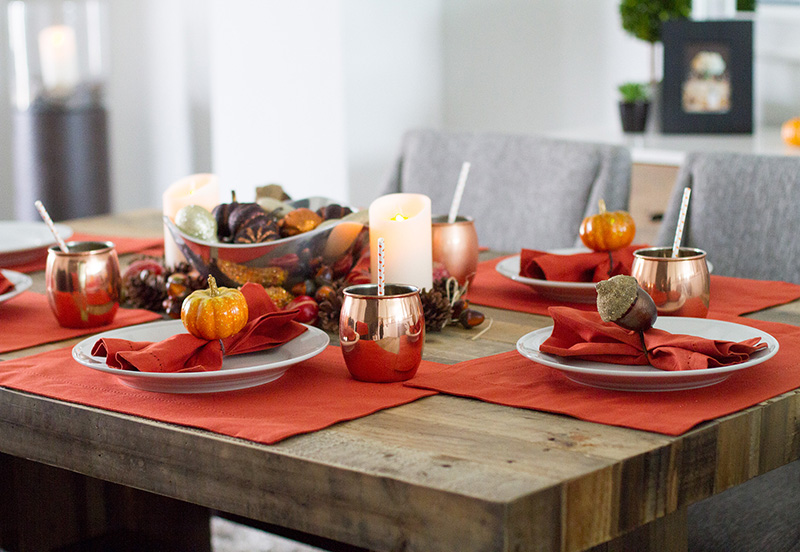 I mentioned the other day on instagram that I was out looking for Thanksgiving and fall decor for my house, and how it was almost impossible to find anything… Well, I finally put a few things together and started making my home feel like Thanksgiving is just around the corner!
The real pumpkins that I bought a little over a week ago already started to get moldy. So, I picked up a few fakes and they worked just as well. I got some pumpkins and gourds with a little glitter on them to put in a bowl at the center of the table to add a little sparkle, and put the non-glitter ones on the table itself and around the candles.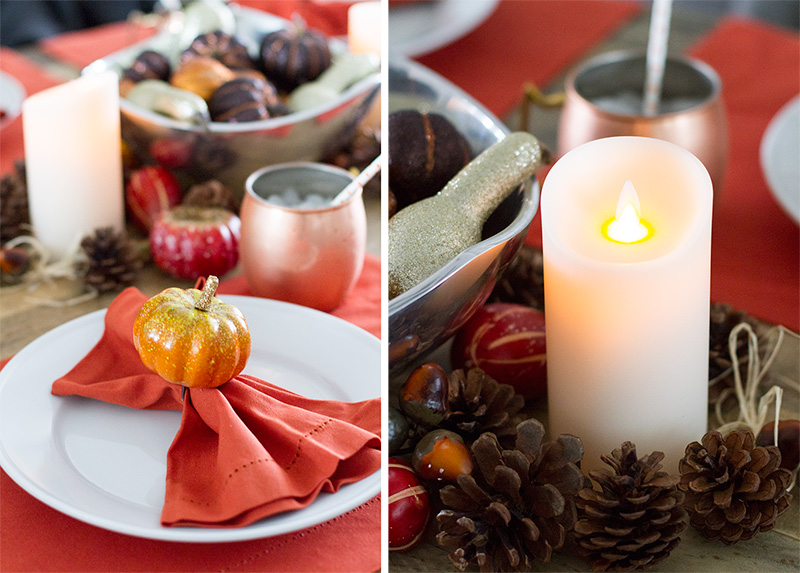 I also love acorns for fall, so I added a few of those in the the mix, as well and used a one for some of the napkin rings.
Here are some more fall decor favorites: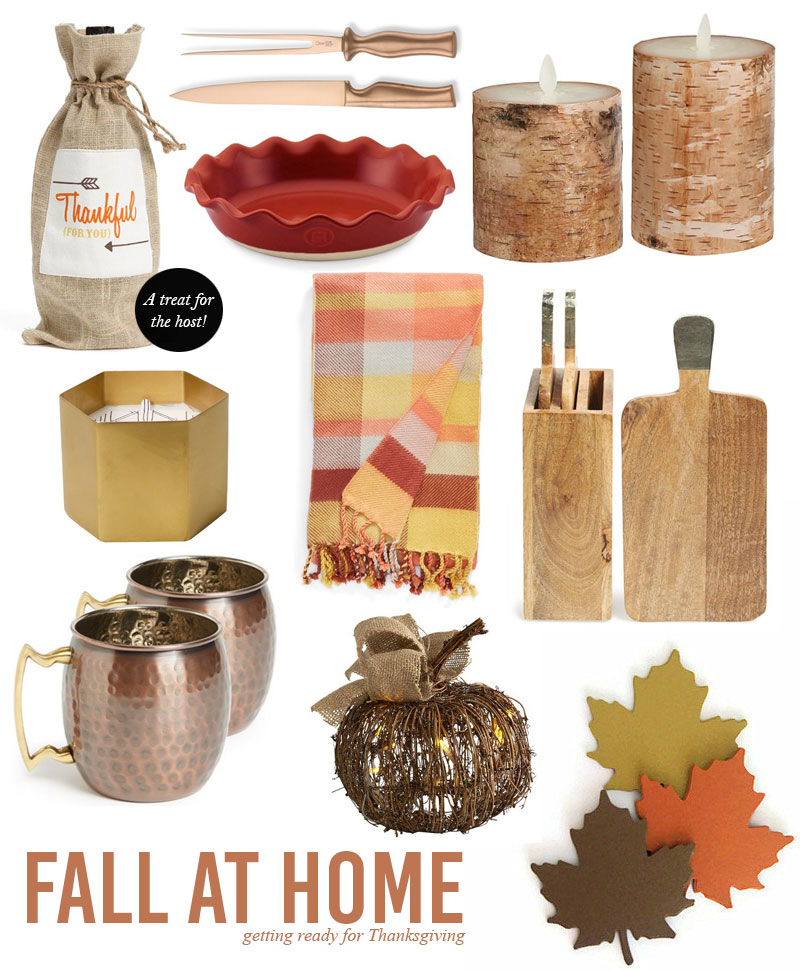 Wine Bag | Carving Set | Pie Dish | Birch Candles | Gold Candle