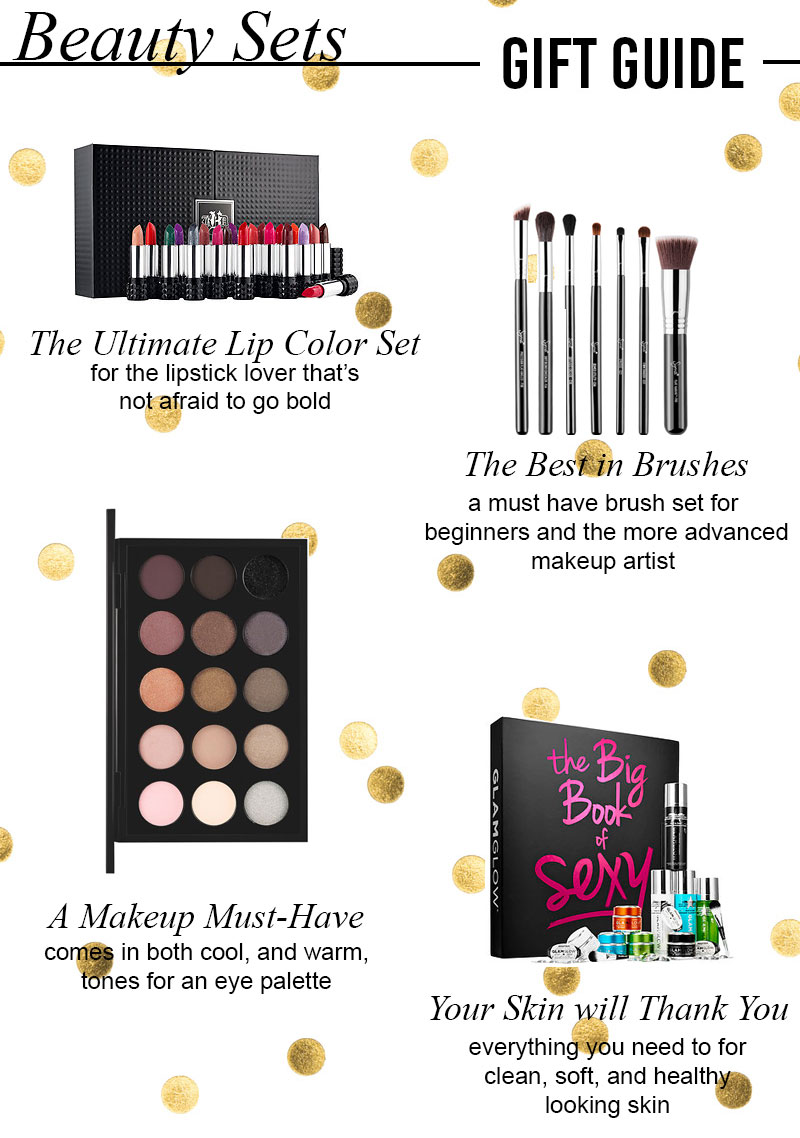 When it comes to shopping for the makeup lover, the gift possibilities are endless! For this weeks gift guide, I decided to feature some of the best beauty gift sets out there. The ones featured above are a little more of a splurge, but will definitely put a smile on the makeup lovers face! If you keep scrolling down, you will find some more sets that range in price (but are equally as great).
This Studded Lipstick set is a lipstick lovers dream, just make sure they like to play around with bold colors as this set has a few colors that are a little outside the box. Regardless, there are many lip colors in the set that are sure to become their favorites. As far as brushes go… You can't go wrong when it comes to Sigma. This is the perfect set for beginners as it comes with 7 of their best brushes, but it's also a set that the more experiences makeup guru will love.
For me, you can't go wrong gifting MAC shadows. They have been a long time favorite of mine, and this set has all of the basic colors you'd need. As far as skin care sets go, this set by glamglow has everything you need for clean, soft, and hydrated skin. I've tried almost everything in this set and have loved each one, so it's totally worth the splurge!
Studded Kiss Collectors Edition | Best of Sigma Brush Set
Mac Eyeshadow Palette | Glam Glow Big Book of Sexy
Here are a few more beauty gift sets that will go perfect under the tree!




(Click the image to see product page)