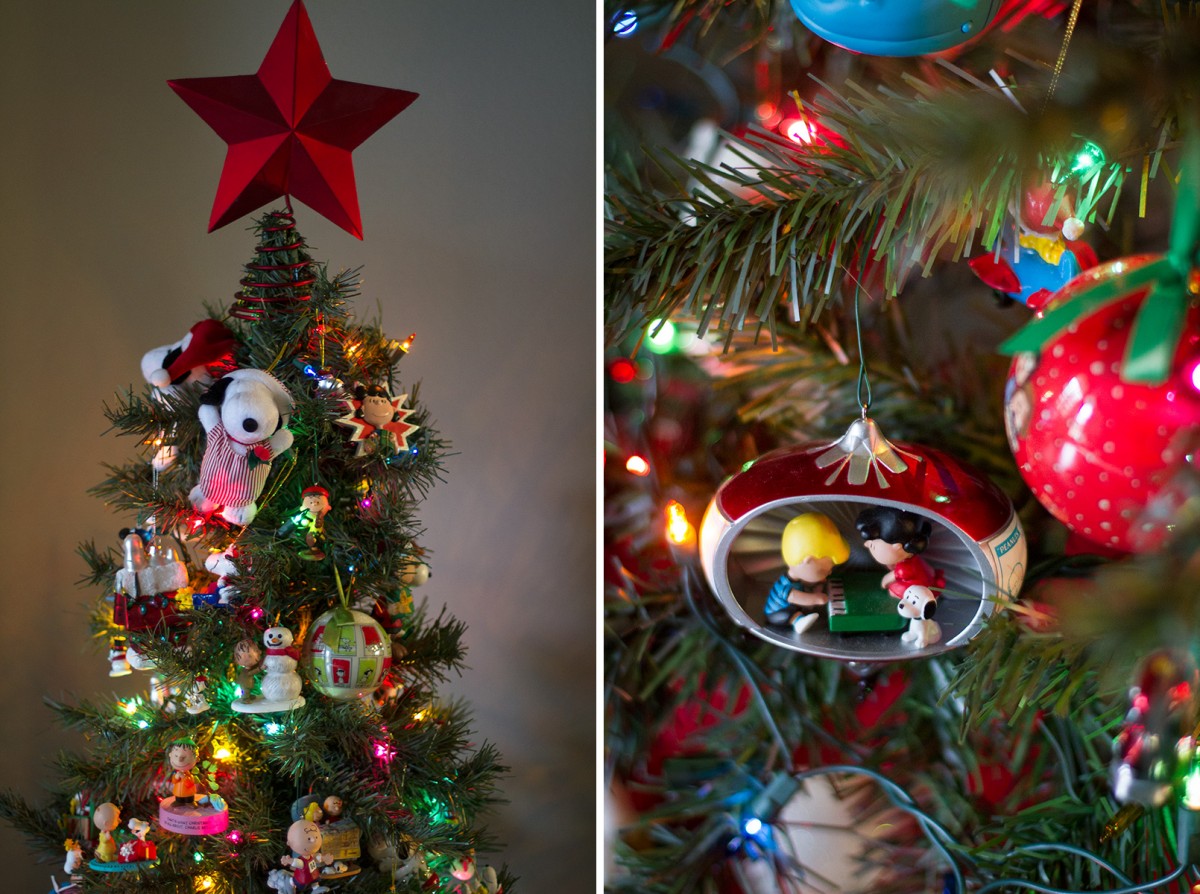 If you guys aren't familiar by now, I am quite the peanuts fan… So of course I am going to have a Christmas tree dedicated to my favorite comic strip! Most of the ornaments I have are from Hallmark (every year they come out with a new series of ornaments), but I also have some from Lenox, and ones that I've picked up at places like Target, and Macy's. I currently have a 3ft tree but I think I am going to have to get a 5ft tree for next year!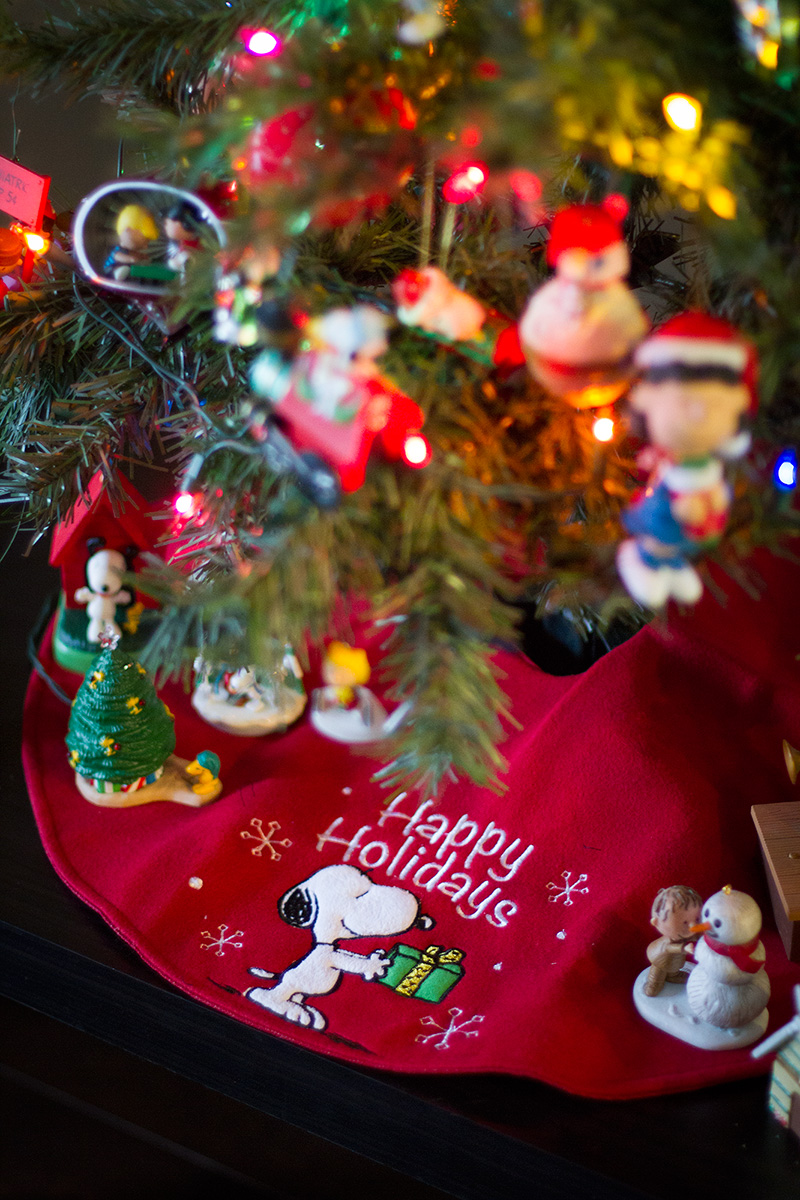 I happened to find this Snoopy Christmas tree skirt when I went into the grocery store the other day. It goes perfectly with the tree!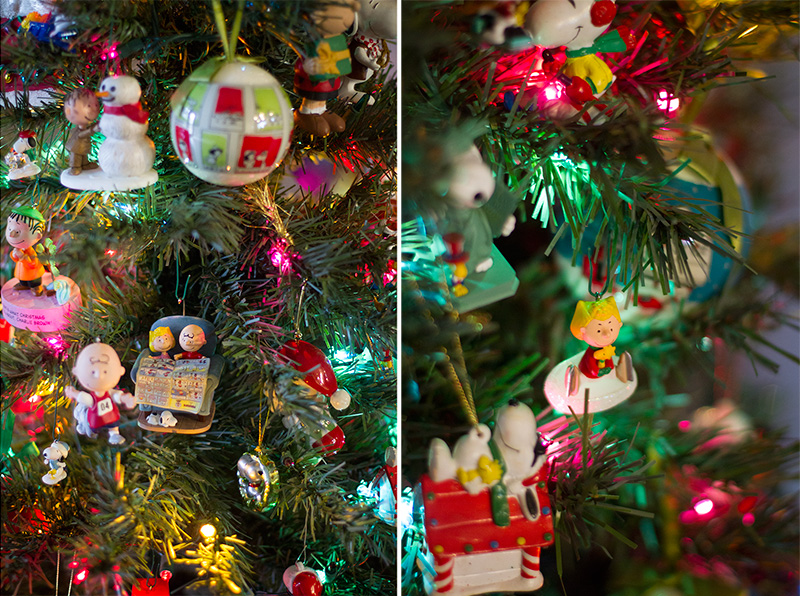 For this Snoopy Christmas Tree, I like to use the classic colored Christmas lights, unlike the white lights on my main tree, since it goes perfectly with the Peanuts theme.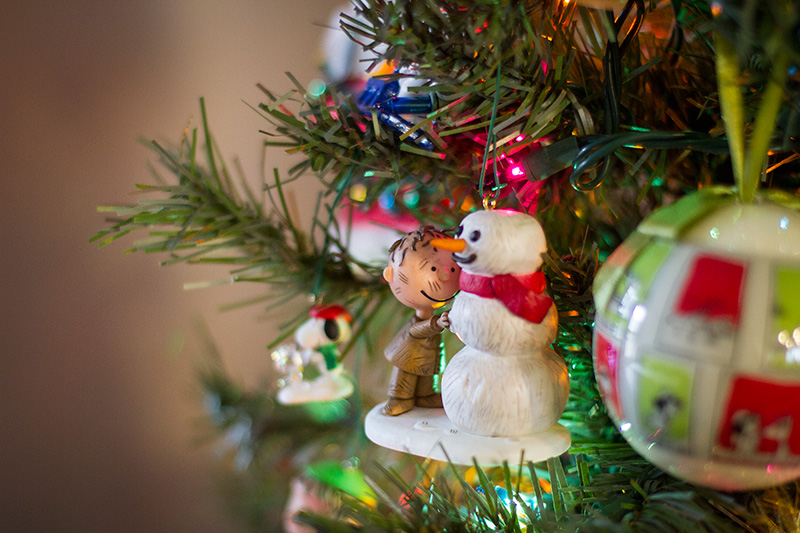 Aside from my Snoopy Christmas tree, I also have this small nativity set set up in my dinning area, and the Charlie Brown Christmas Tree in my foyer.
I will be sharing more Christmas home décor, including my main tree next week so be sure to check back!
On a side note, I will be in New York for the next two days so if you would like to follow along on Snapchat – my user name is Lynnyhq. I will also be posting pictures on Instagram, so you can follow along there too.