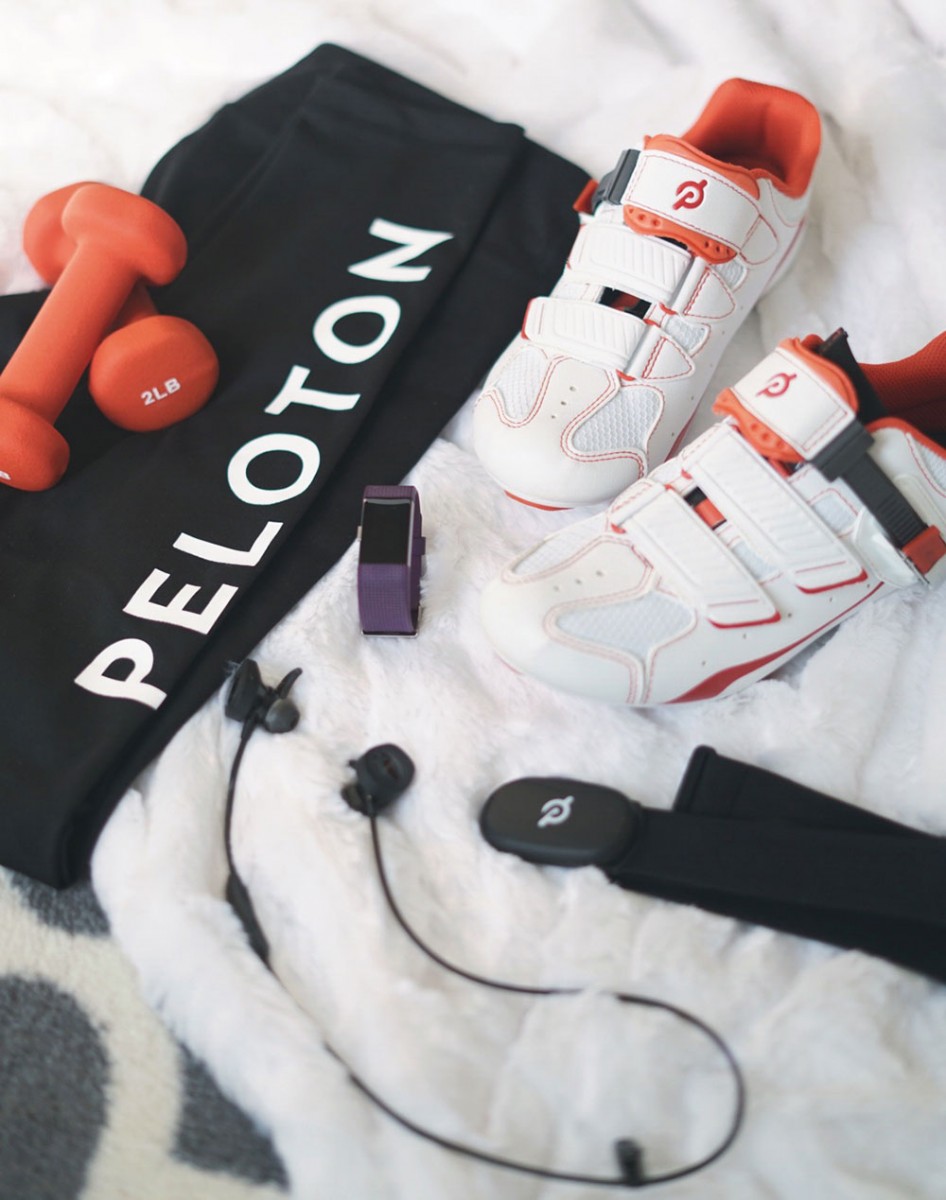 Happy New Year everyone! Since this is my first post of 2017, I thought I would dedicate it to health and fitness goals. At the beginning of the new year most of us set out different goals for ourselves and to many this includes fitness goals. Whether we stick to them or not… now that's a different story! I did pretty good last year when it came to working out and eating healthier. It could have been better, but it was definitely a big improvement from the previous year.
You may recall I got a Peloton spin bike last year, which I love! This year, I hope to double the number of rides completed. I didn't do as many rides as planned last year due to traveling as well as other things going on and to be honest, sometimes just plain laziness. I would also like to increase my daily steps this year. Even though I do my spin classes throughout the week, I spend most of the day in my house. I stopped going on runs about a year and a half ago so this year I really want to at least get out and walk more.
I got the Fitbit Charge 2 for Christmas and I have really been enjoying it. It really helps me stay accountable with getting the recommended amount of steps in, but other things as well. I set goals for water consumption, stairs climbed, active hours in a day, and of course calories consumed and burned. It also syncs with my Peloton bike and automatically adds my workout information as soon as my ride is complete. The Charge 2 is also a heart rate monitor and I've gotta say I do enjoy seeing how things are going there as well.
As far as eating goes, of course I want to continue to eat healthy. I am pretty good when it comes to eating healthy and natural foods. My problem is that I get stuck eating the same thing over and over again. Zucchinis, mushrooms, cauliflower, avocado… I really want to start cooking up a bigger variety of meals to ensure I get all the nutrients I need. I've been wanting to try out Plated. Plated is a service where you choose your meals online, then get all the pre-portioned ingredients delivered to your home. I always find I waste quite a bit of food so this would be a great solution to that as well as give me a variety of options to cook.
Another thing I want to do this year is cut down on the drinking of alcoholic beverages. If you know me then you know I like my craft beer and enjoy a good margarita. The problem with this, aside from the extra calories and carbs, is that drinking often leads to snacking. Which just leads to more calories consumed all together and that's what I am trying to stay away from! I plan on saving the drinking for "special occasions" like when visiting a local brewery while traveling or having a beer on Astros opening day. So basically, you wont find me on the weekends sipping on a cocktail for a while! At least thats the plan.
What are your goals this year fitness or health wise? If you have any healthy food recommendations let me know.
Also, let me know if you would like to see fitness updates here or on snapchat! I may share how the Plated food delivery goes as well.