Happy August everyone! With July being over, I thought I would post a July instagram round-up. Incase you missed any of these post, and also to give some more info on the products featured in these images.
If you aren't following already, be sure to follow me @ByLynny!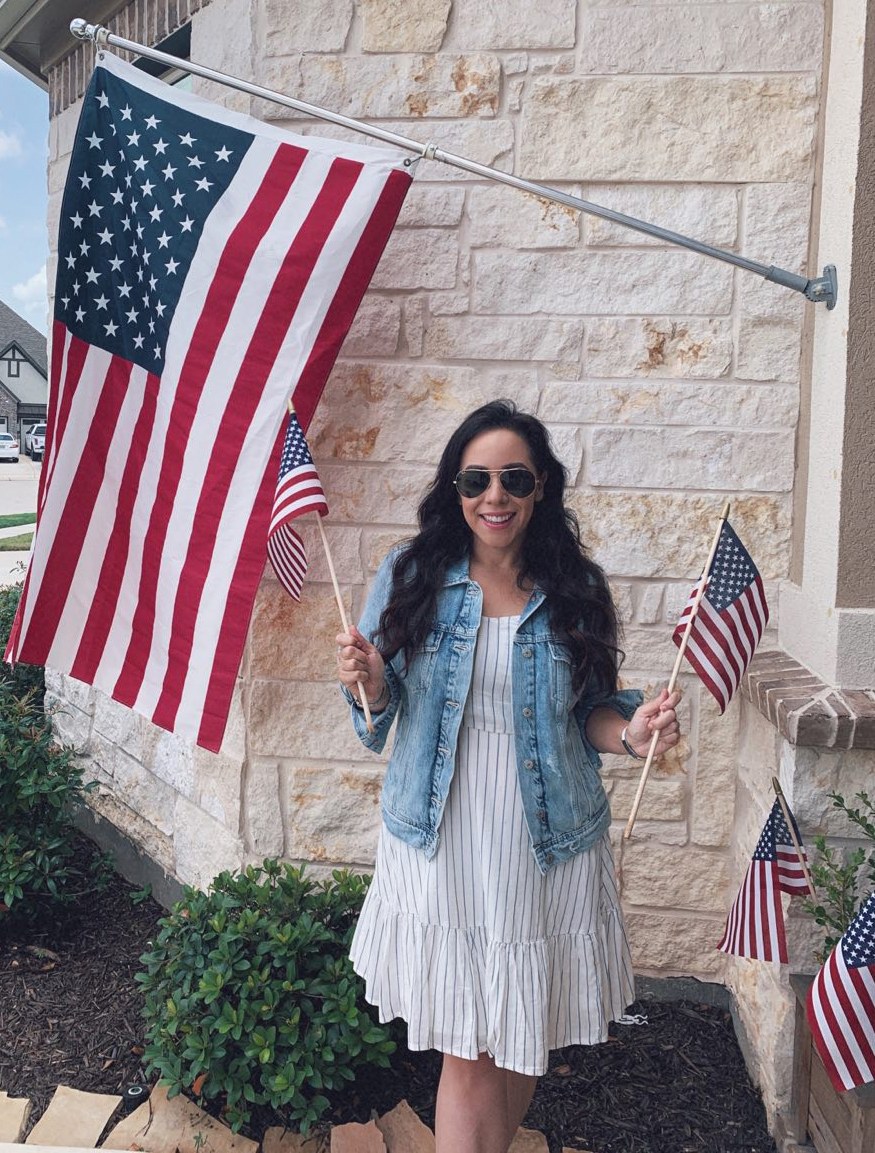 We obviously kicked off July with 4th of July. As you can see, my house was decked out with American flags! I'm wearing a dress from old navy that is super comfortable and perfect for the heat. I threw on a denim jacket since I like to be prepared in case it's chilly inside anywhere we go.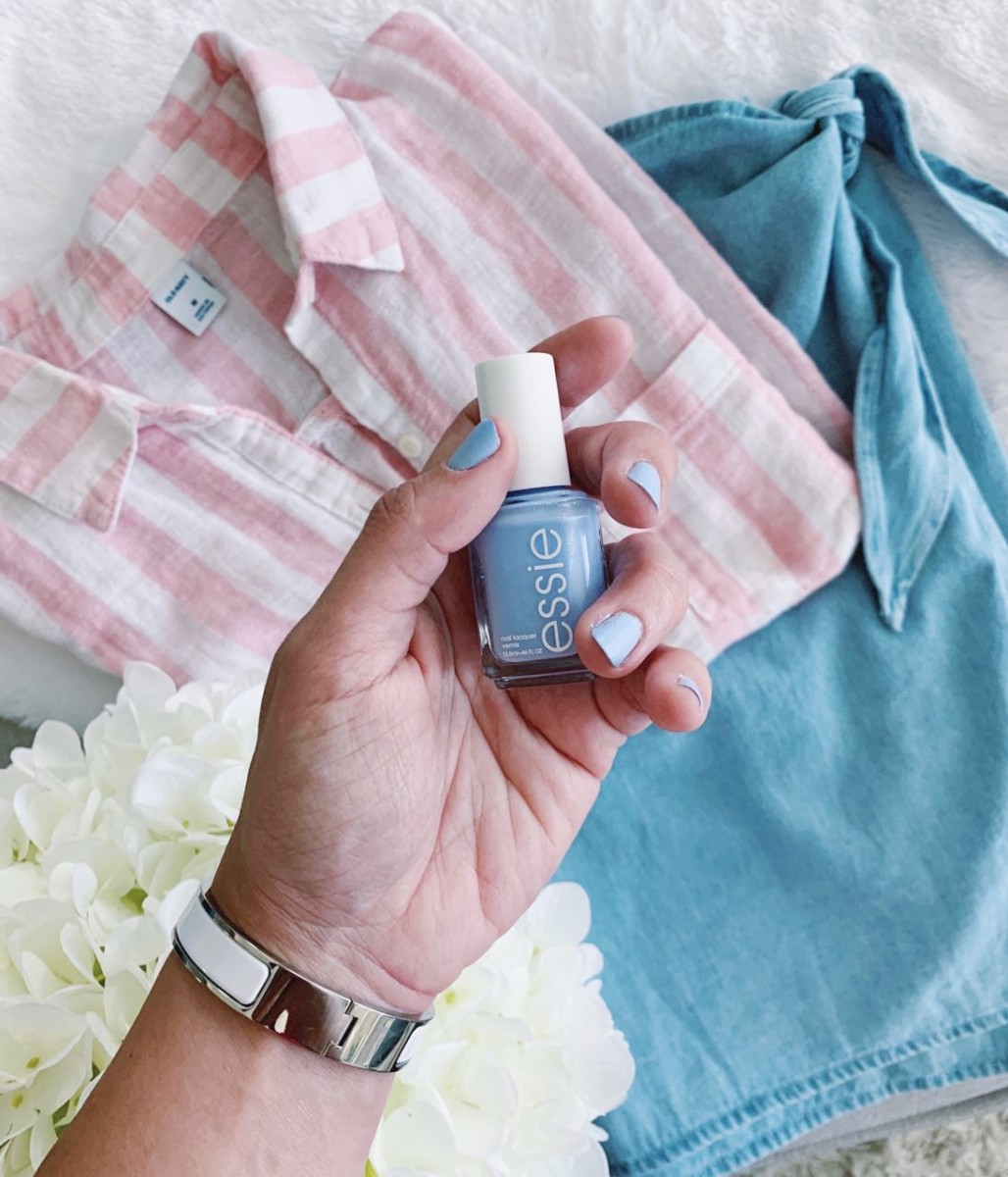 Summer nail polish. I've been loving this nail polish shade, Bikini So Teeny, by Essie. It's pictured here with a super soft chambray skirt, and pink and white top.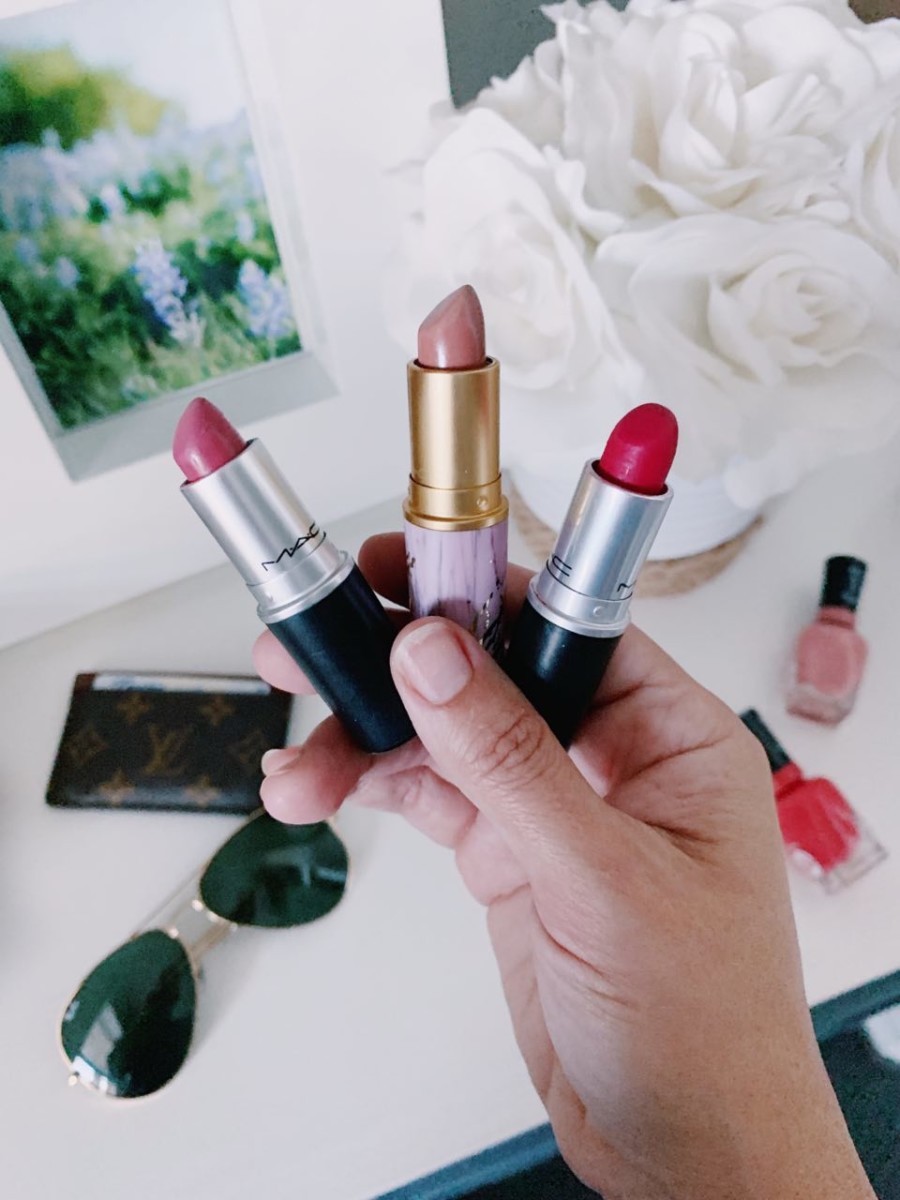 I'm all about pink lip shades! It's pretty much all I wear, especially throughout the summer months. Here I am showing MAC's Brave, one from the Electric Wonder collection, and a hot pink shade.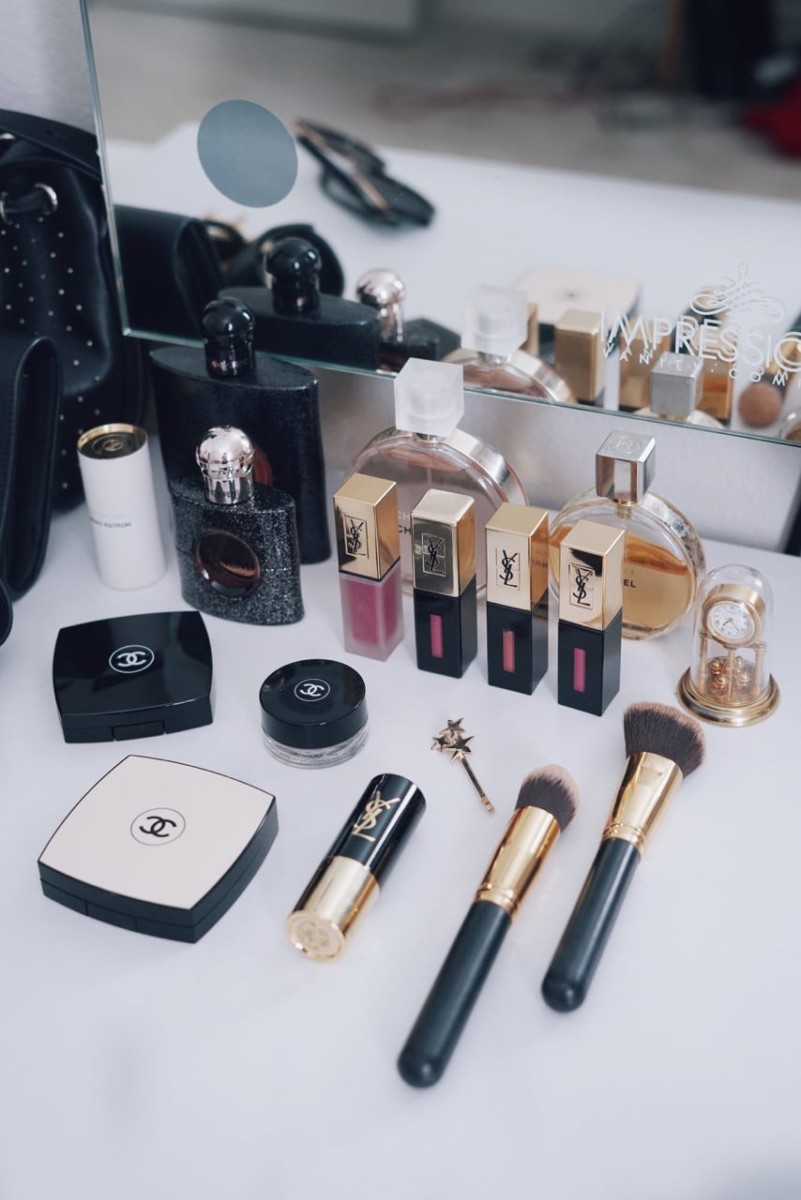 Some of my luxury beauty faves! These YSL lip stains have become one of my favorite lip products and I've started to grow my collection.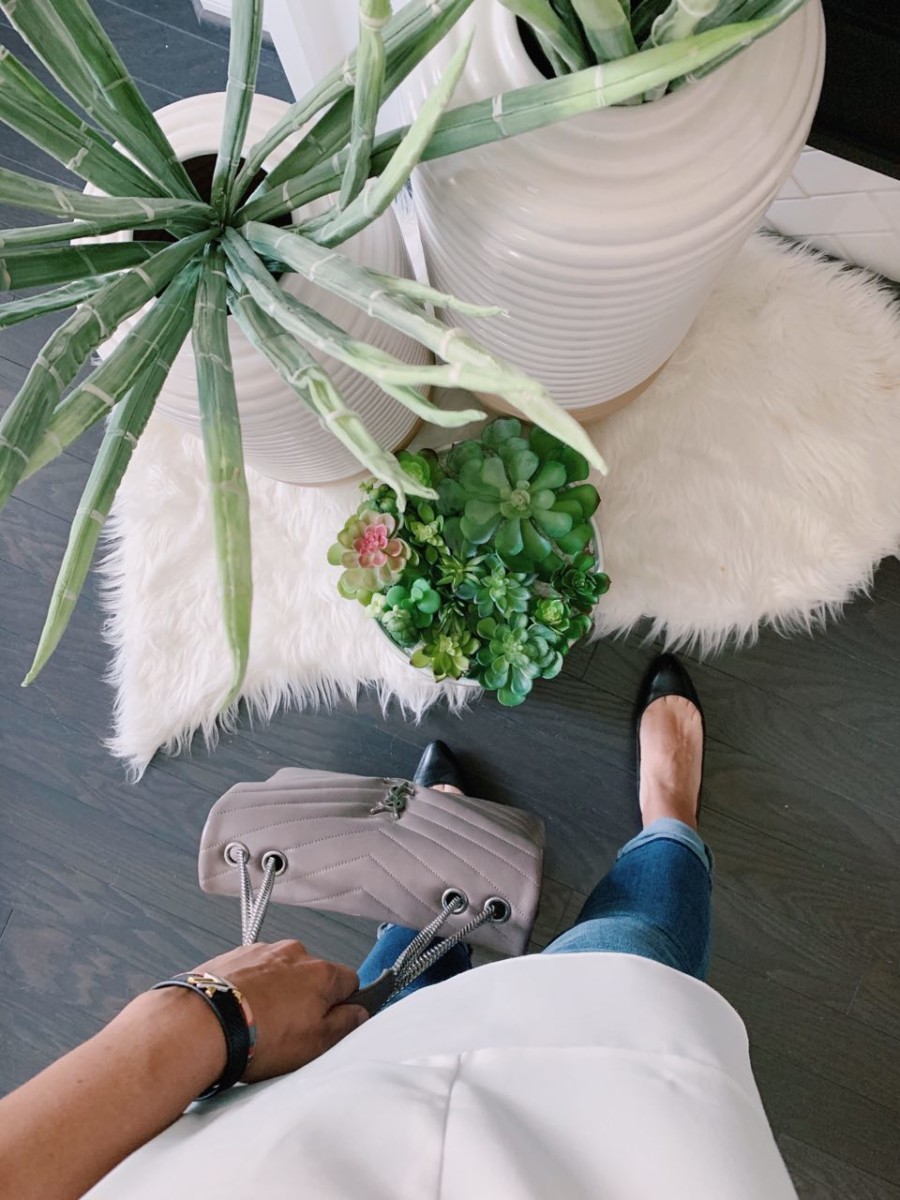 Neutral shades. Put away the sneakers this day and wore my Christian Louboutin Eloise flats, and brought out the Saint Laurent Lou Lou bag. I'm actually tempted in getting these flats in the nude color!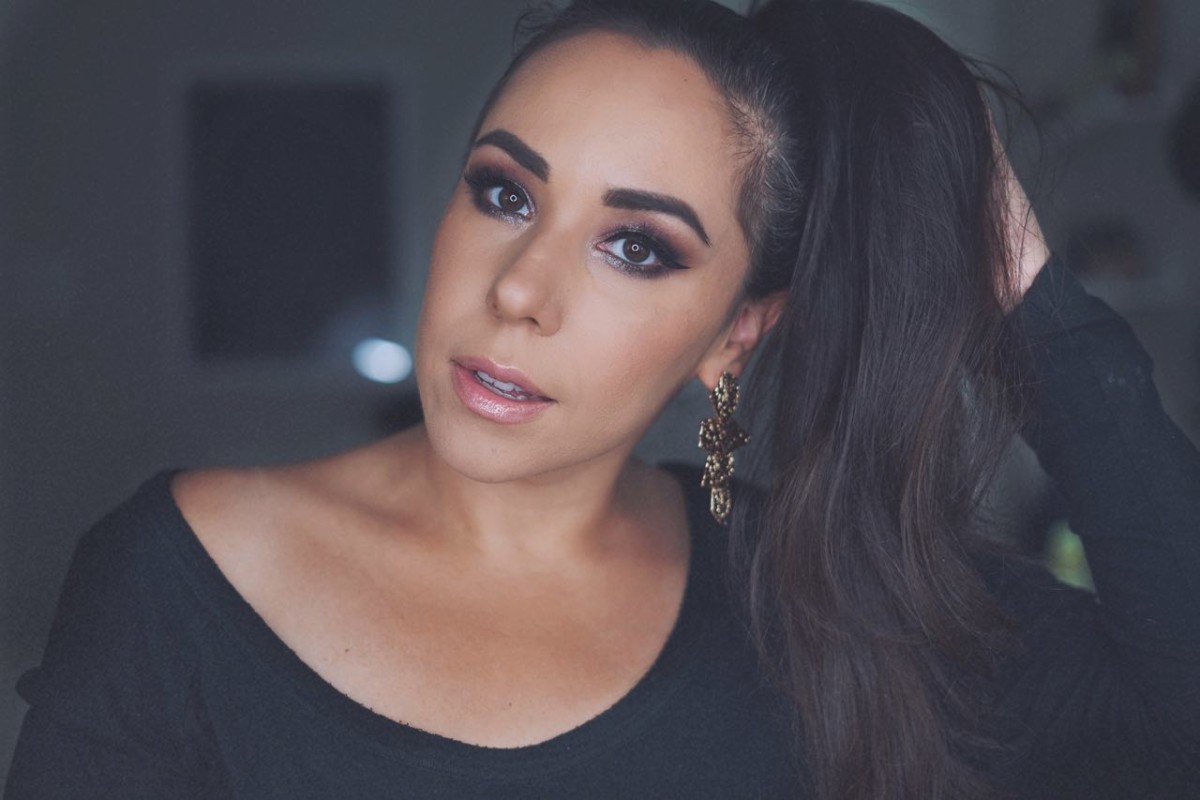 One of my makeup looks this month featured the MAC Aladdin Jasmine eye palette, also seen here. A beautiful palette of shimmering shades, obviously.